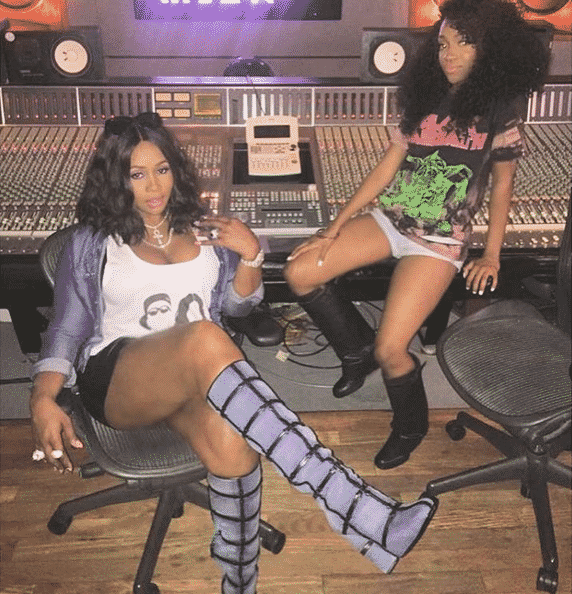 The feud between Rashida "Rah" Ali and rapper Remy Ma is getting uglier everyday!
Last week, Nicki Minaj reignited beef among the former Love & Hip Hop New York friends, when Minaj posted a photo of her with her "sister" on Instagram supporting Ali's business endeavors, the post went viral, and Ali was called out for being a snake in the grass. Then to add fuel to the fire, a few days later, Minaj featured Rah Ali in her diss video, No Frauds, aimed at Remy Ma.

Ali posted a statement explaining what went down and that she is a "great person who possesses a rare trait of loyalty."
Once upon a time, Ali and Remy were best of friends, especially after Remy's release from prison. However, the friendship fell apart after Remy "betrayed" Ali during appearances on Love & Hip Hop New York. Remy befriended Yandy Smith also known as Ali's arch rival.
Now, Remy's stepdaughter (Papoose's daughter), Dejanae Mackie, has stepped into the fray and she's pissed off with Rah Ali's cameo in Nicki Minaj's video. She's so mad that she's making threats to physically harm Ali.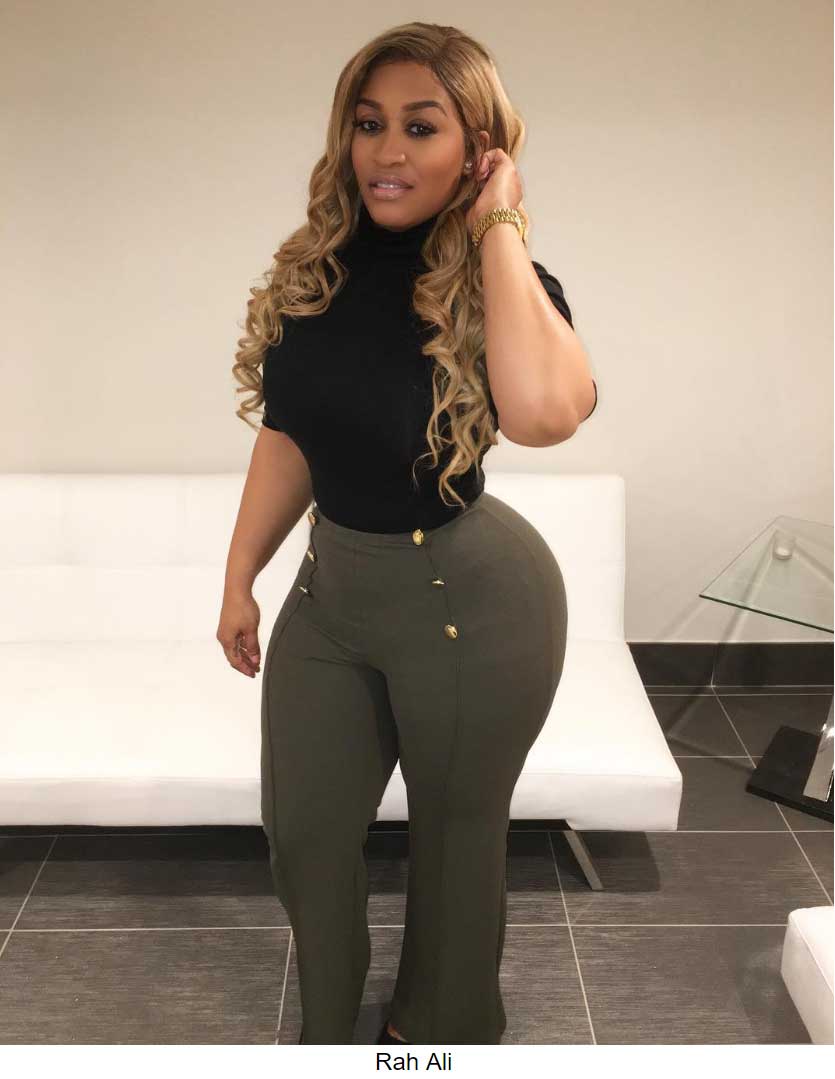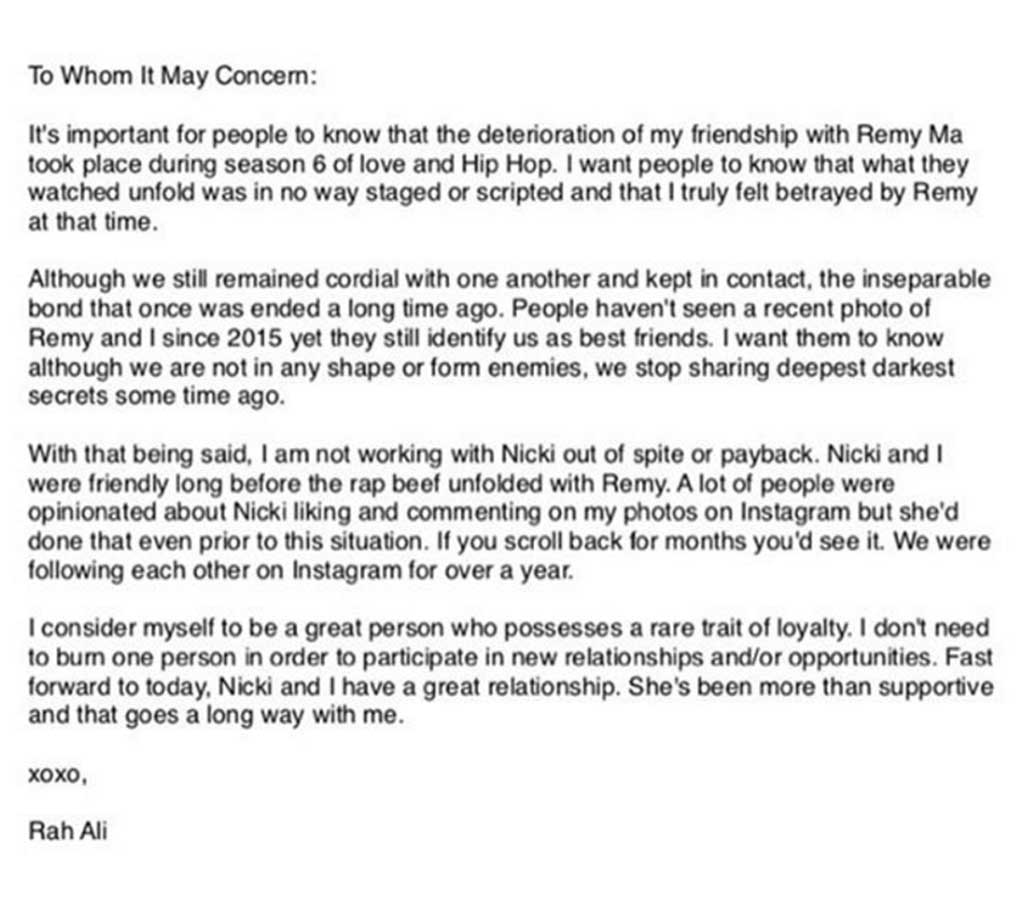 Watch the NSFW video below: