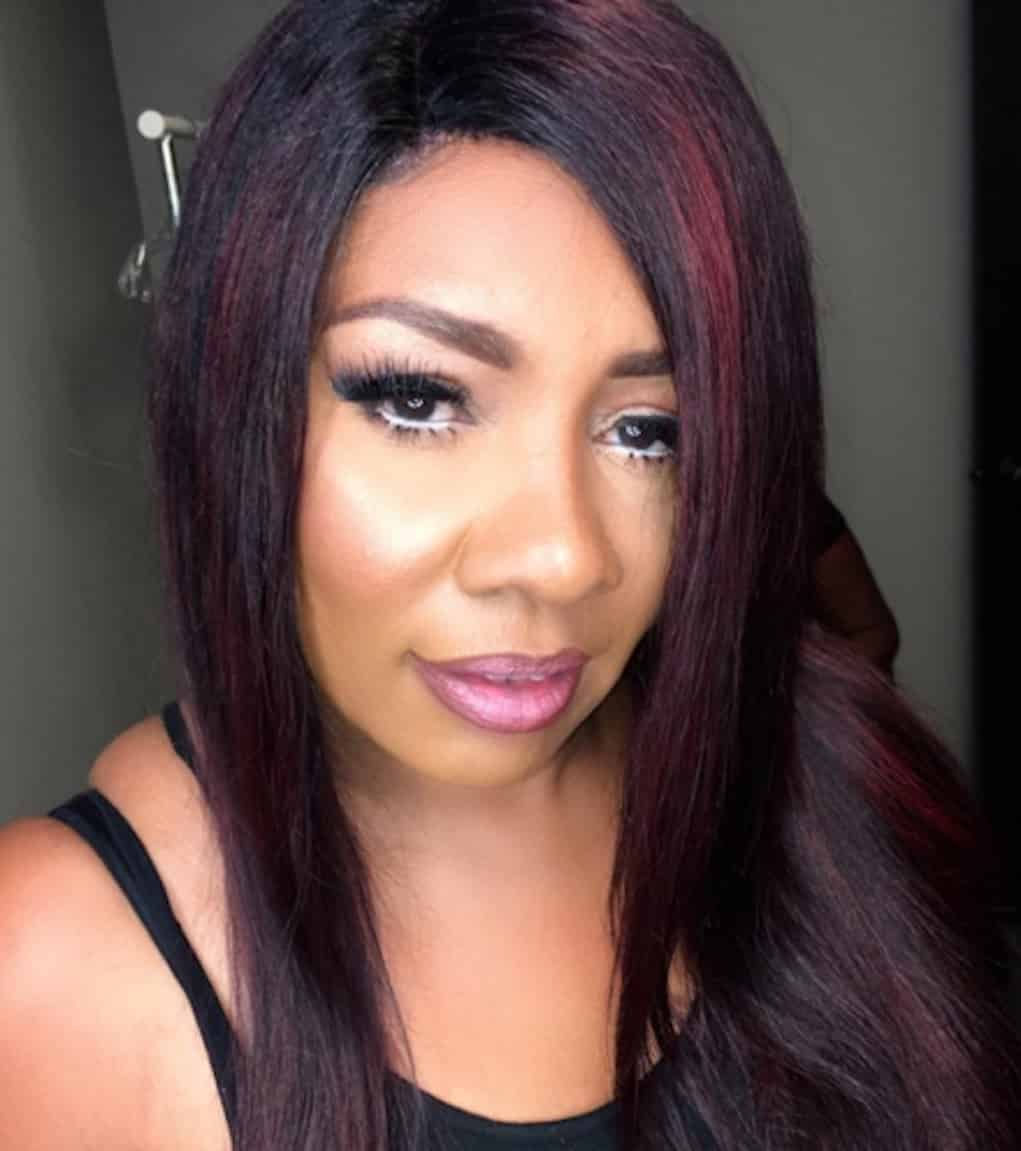 Earlier this week, Love & Hip Hop Atlanta's Karen King was arrested in the middle of a club appearance in Atlanta.
She was booked on identity theft and fraud charges for allegedly purchasing $4,946.52 worth of merchandise in Saks Fifth Avenue under someone else's name. Police think she was working together with a Sak's employee who rung up the purchase.
And now, KK is finally speaking out and denying the fraud charges in a statement to VH1.
She says after police arrested her, they took her to the station and told her she had three warrants for identity fraud, forgery, and an undisclosed charge.
When KK asked the cops to explain the charges, this is what they had to say:
"They said an employee in Saks Fifth Avenue is one of your employees and he got fired 11 months ago for letting someone come in the store and buy $5,000 worth of men's clothing." I was like, "How does that involve me?" They were saying that from the police report when they arrested him, he said the person that came in was Karen King. He never mentioned this to me. I don't know none of the details yet. I'm a customer at Saks Fifth Avenue. I pull clothes from Saks Fifth Avenue for work. Why would I go to a store that I frequently shop at? It makes no f–king sense. They didn't arrest [me] then but now that I'm on TV? They're probably following his Instagram and he's at all of my events. [This man] worked for me, he worked in my building. I was trying to help him out. When I was ready to leave the courtroom I was told not to contact any of the witnesses, and in my mind, I'm still not understanding all of this, so when I got home and read the blogs, I thought, is this the person I'm not supposed to talk to? So, I called him, I told him, "You don't know me like that. I'm not going to go to court and plead guilty just to make this go away because I'm on TV now, therefore I'm going to go on trial and if you did anything to implicate me, you're going to have testify." At the end of the day, I don't have any fraud charges and that's not what I do. And if it was anything that I was doing in my previous life, I have never been the person to do something where I live, where I lay my head, to do something I'm not supposed to be doing.
KK was released on $30,000 bail and her court date is scheduled for June 7th.
Do you think she's lying?