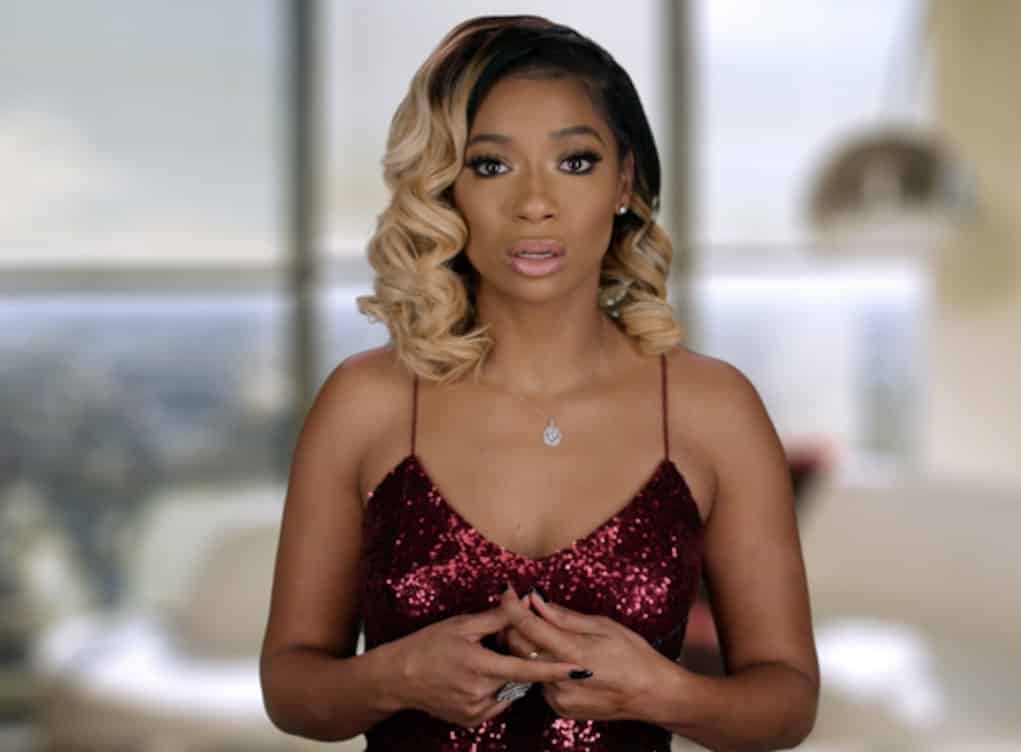 Earlier this week, we posted the video of Love & Hip Hop Atlanta's Tommie Lee getting pulled out a vehicle and slammed to the ground by an officer after a traffic stop in Atlanta.
The reality star was riding in a jeep with friends when cops pulled them over after suspecting the driver of drunk driving. When cops approached the vehicle, Tommie was in the backseat, but the police were convinced she had switched seats with one of the passengers in order to avoid being arrested for DUI.
Tommie refused to get out of the car after the cop asked her to, and that's when he grabbed her arm and threw her to the ground.
Tommie has since deleted all the videos of the incident from her Instagram, but leave it to TMZ to do some digging int he police report.
According to the Georgia State Patrol's incident report, Tommie was lying about not driving.
Deputies say the guy in the driver's seat first lied, but then admitted he had switched seats with Tommie — who jumped in the back.
Cops say Tommie's eyes were watery, bloodshot and her speech was slurred, so she was booked for drunk driving, disorderly conduct and driving on an expired license.
They also said she urinated on herself in the back of the patrol car.
Tommie is fighting back and saying the police report is full of lies, and she used the restroom on herself because they refused to let her use the bathroom.
Who do you believe?