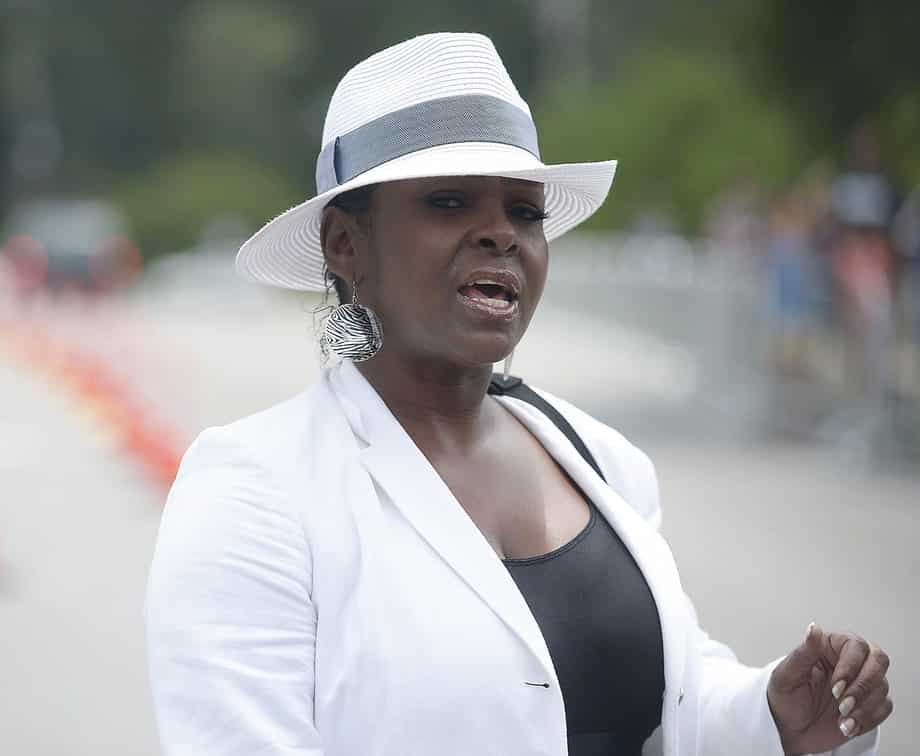 Leolah Brown is definitely in her feelings after HSK exposed her lengthy rap sheet, and now she is clapping back at Jacky Jasper on her Facebook Page!
Leolah posted two long azz essays trying to take shots at Jacky, but her rambling posts make no kind of sense! She claims she wasn't charged with theft, but we have a whole bunch of court docs for Leolah…from being charged for giving false statements to police officers as recent as 2015, and failing to pay her rent and getting evicted as of October 2015!
Is this why she's so desperate for Whitney and Bobbi Kristina fans to deposit money into her PayPal account?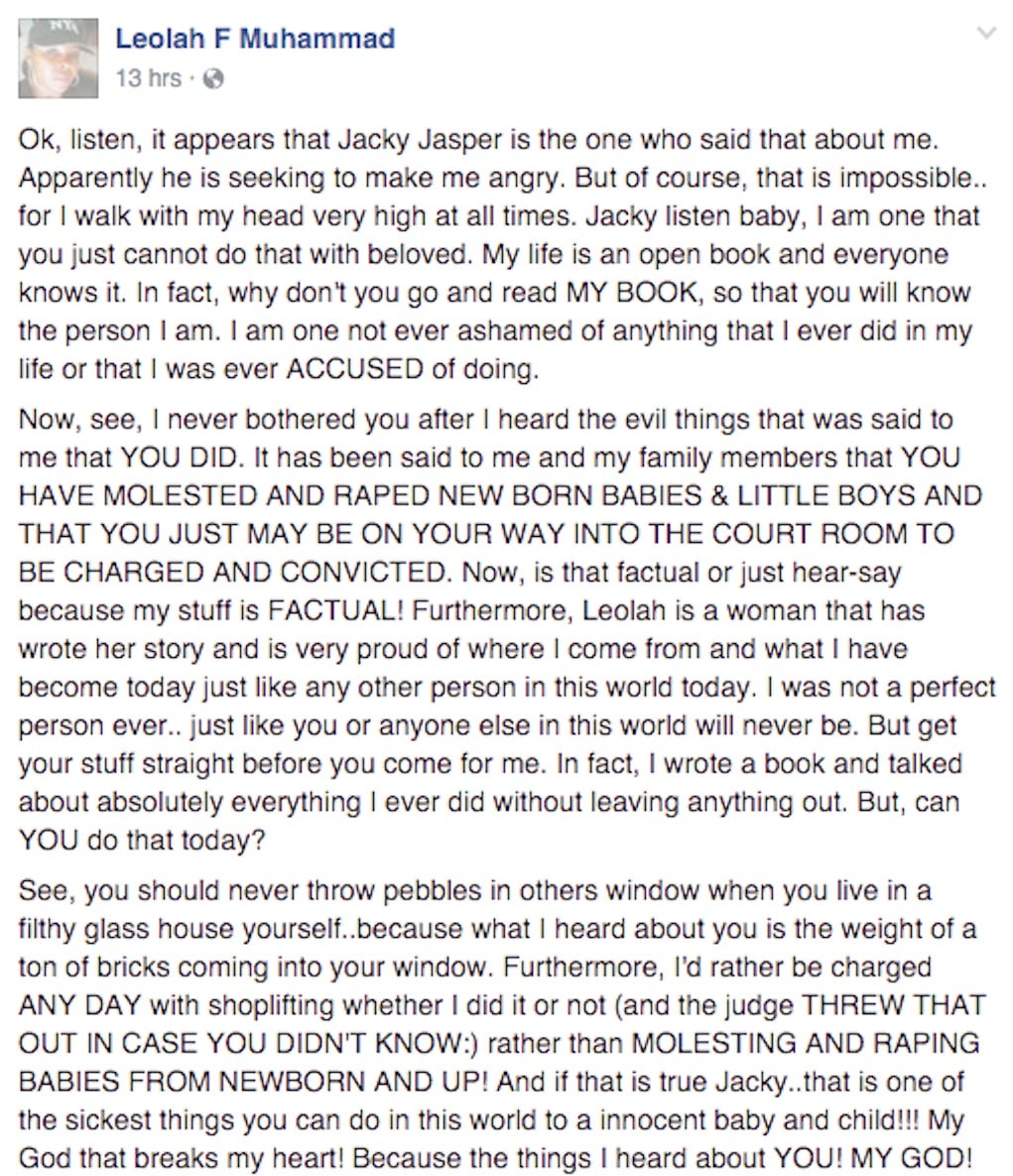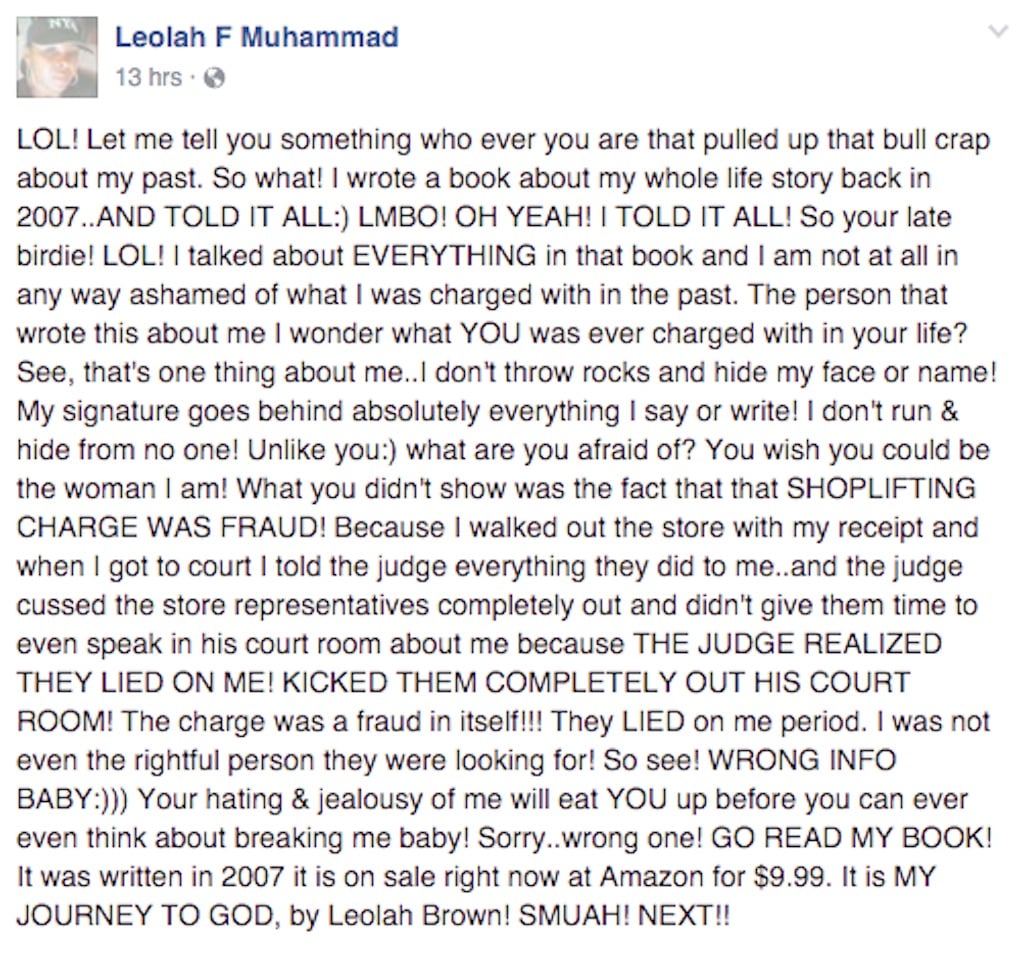 You know when people start rambling like this, it means they're full of sh*t!