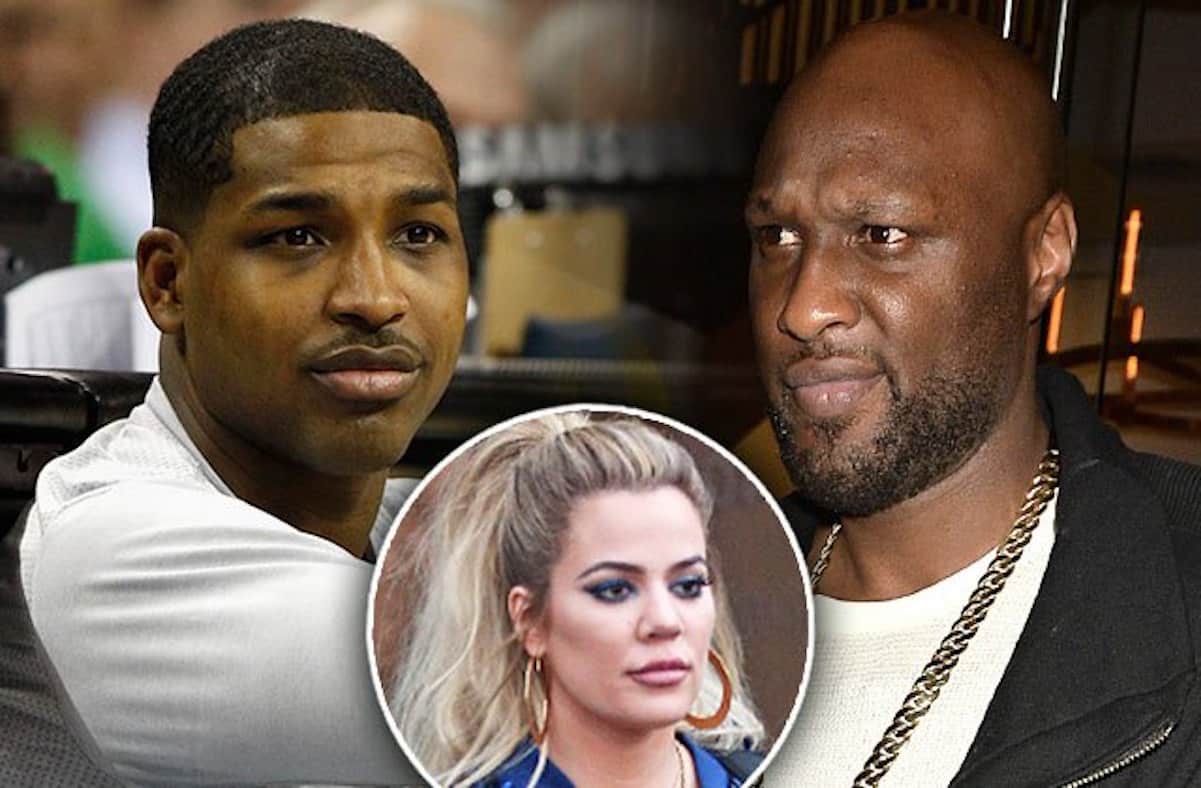 Khloe Kardashian thought it would be a good idea to introduce Lamar Odom to her new boo Tristan Thomson because she wants to "stay on good terms with Lamar." But the incident went all the way left when the two men came to blows!
"She didn't count on how snarky and hostile Lamar was going to be, plus how super-protective Tristan acted in return. Lamar's friends had to pull them off each other once things got really bad. Khloe now realizes they can't be in the same room ever again."
When will Lamar learn to stay away from these people?