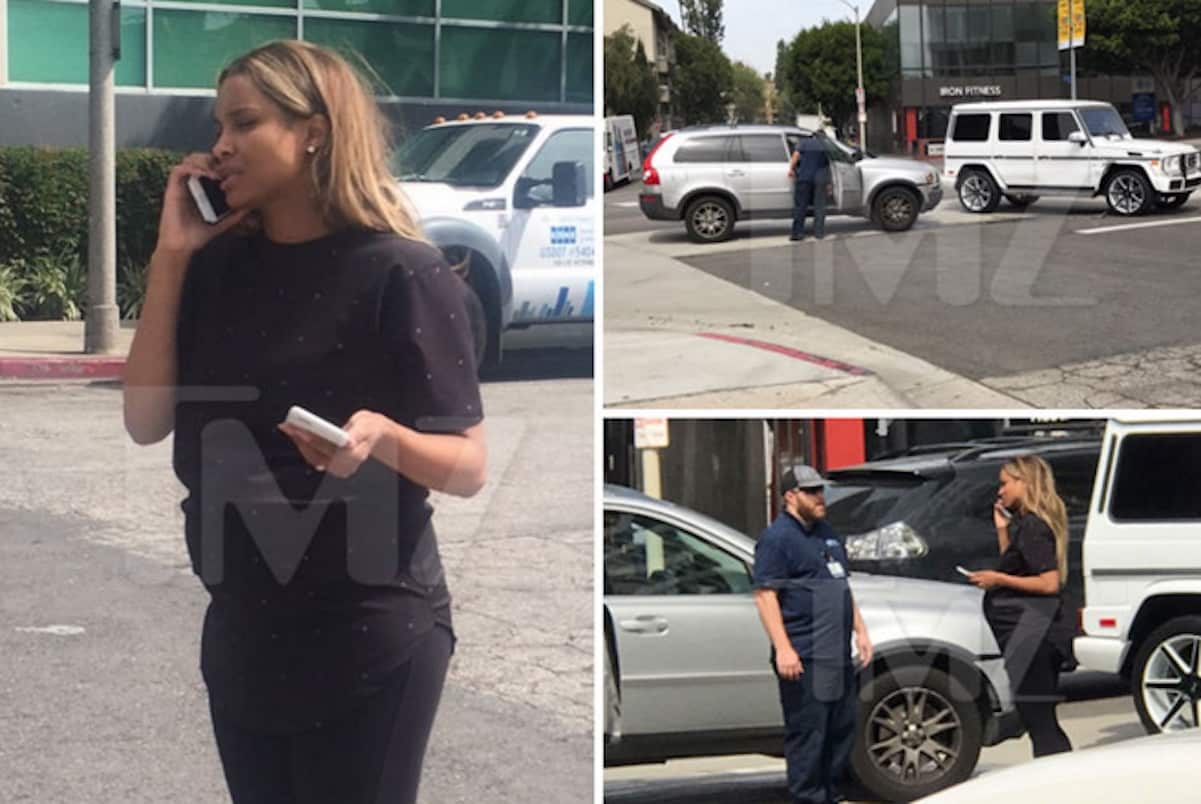 Ciara was involved in a car accident in L.A. when her white Mercedes G-Wagon made a left turn and a gray Volvo slammed into the front passenger side of her car.
According to sources, Ciara was clutching her chest and shoulder, but appeared to be fine.
Let's hope she and the baby is okay.