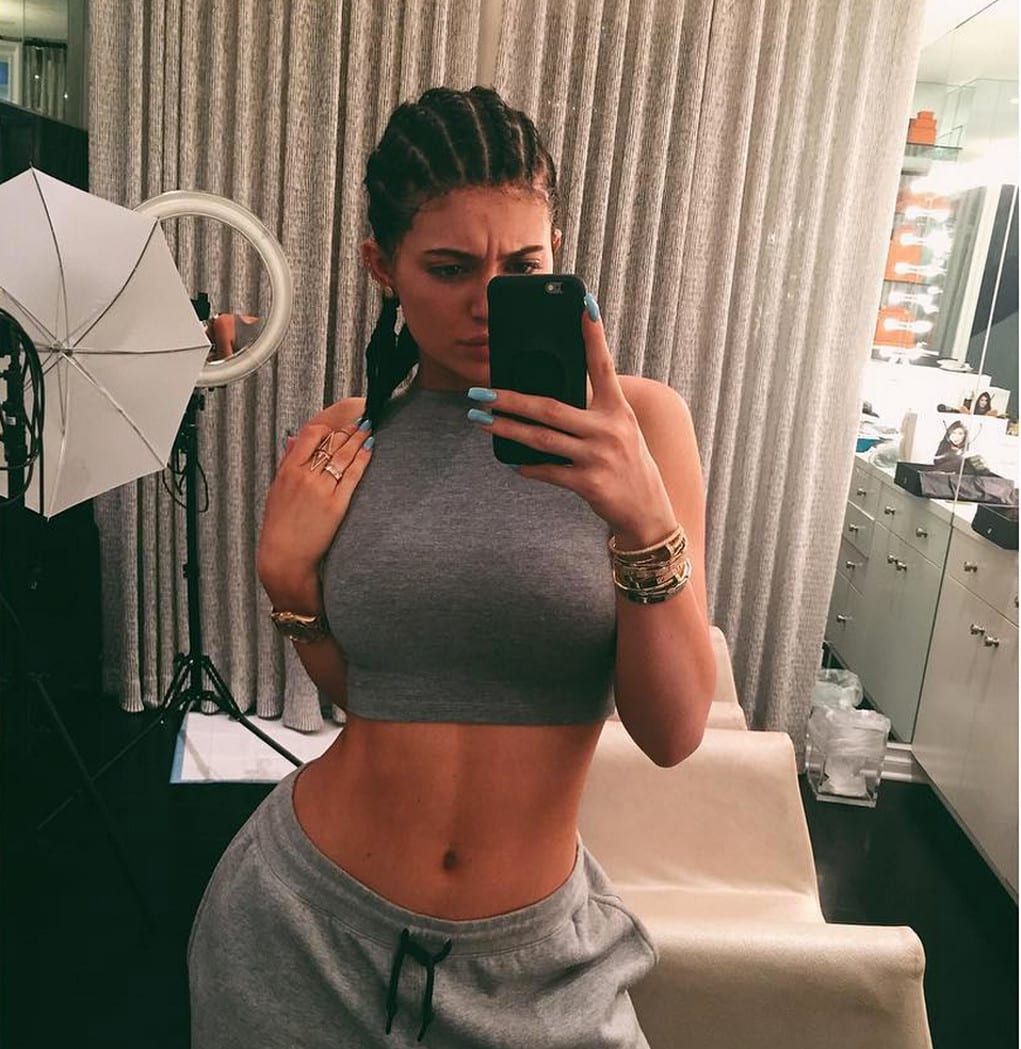 Amandla Stenberg, from the "Hunger Games" franchise, put Kylie Jenner on blast for trying to act black on Instagram.
We all know that Kardashian chicks like to appropriate African American culture and act like they are the same race as the men they date, and now Kylie was put in check for doing it on Instagram.   She left Tyga after all the trans women came forward saying they had been having sex with the rapper, so the little Kardashian was looking for a change.   Like a lot of people who spiral after a relationship, she wanted to do something way different with her hair and got cornrows.
Kylie posted a pic of her look on Instagram in a tiny tight top, and sweat pants (so you would know she's really gangster).  While all the tweenies were commenting and telling her she looks "fab,"  Amandla Stenberg stepped in and called her out for deliberately trying to look and act black.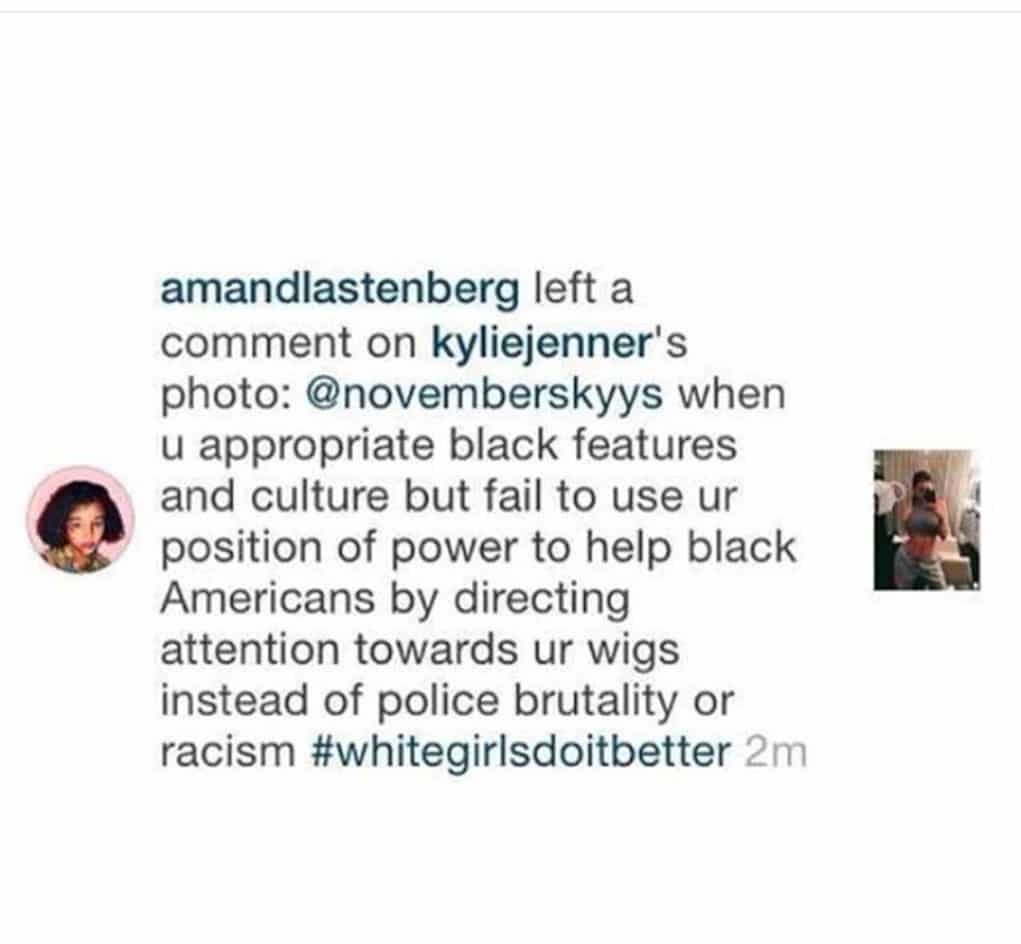 Having no real response and not even trying to defend her actions, Kylie tried to drag Jaden Smith into things, "Mad if I do…Mad if I don't.  Why don't you go be w Jaden or something."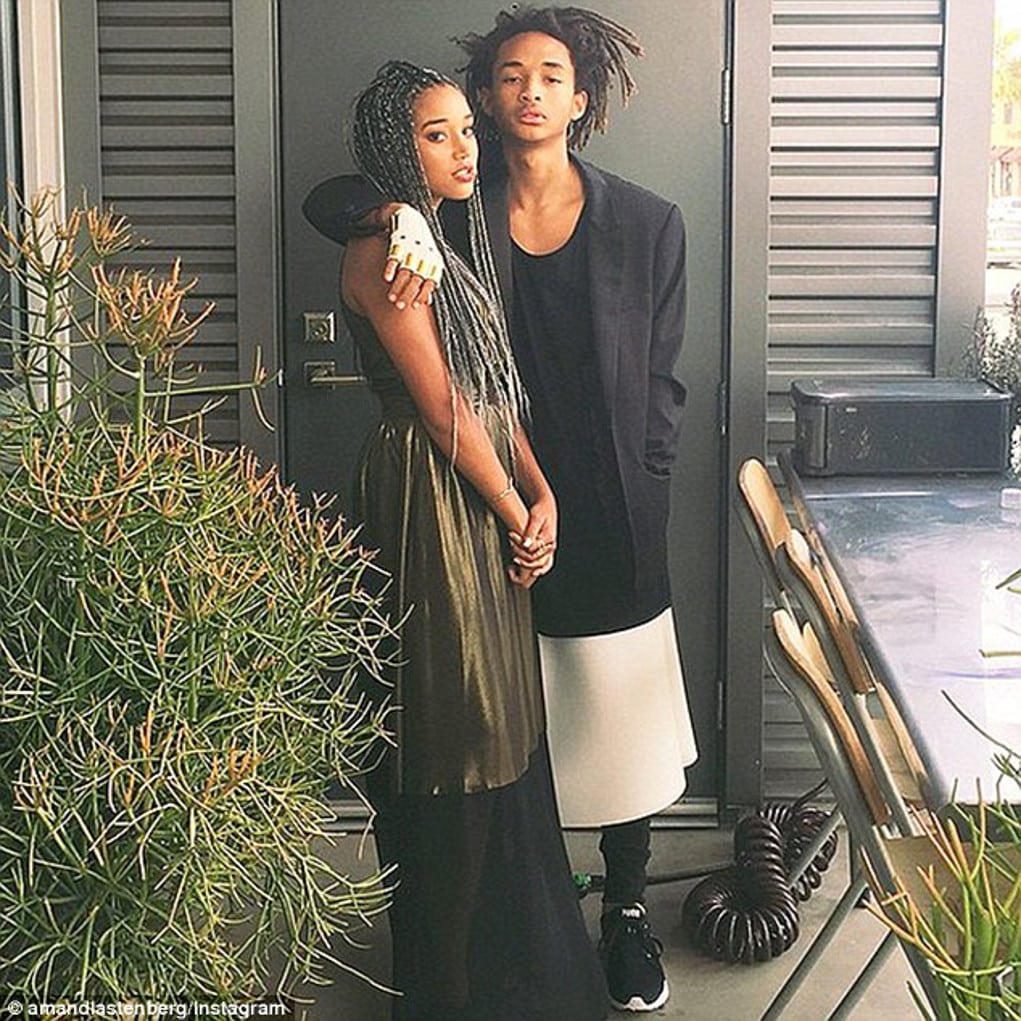 Stenberg spends a lot of time with Jaden, and the two even went to her prom together.   Instead of responding intelligently and acknowledging that she is boosting from another culture, Kylie tried to make it a mess, but Amandla is too strong and intelligent for needless drama.