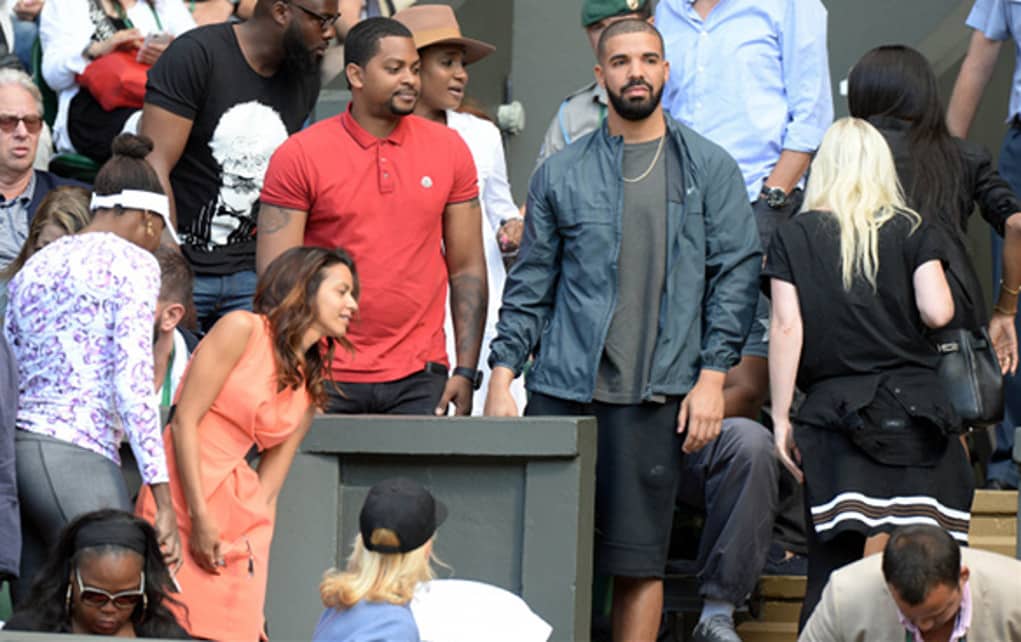 Drake's trying to get with Serena Williams but she's not having any of it.
While in London, Drizzy's been attending almost every match at Wimbledon to watch Serena tear through the competition.  He's hoping that if he just sticks around enough then the tennis star will take him out of the friend zone and give him a chance at those sweet tennis cakes.
Drake keeps hanging around her viewing box (that's tennis terms for where friends and family sit during matches, not meant as anything lewd), and even taking her out to dinners to celebrate when she wins.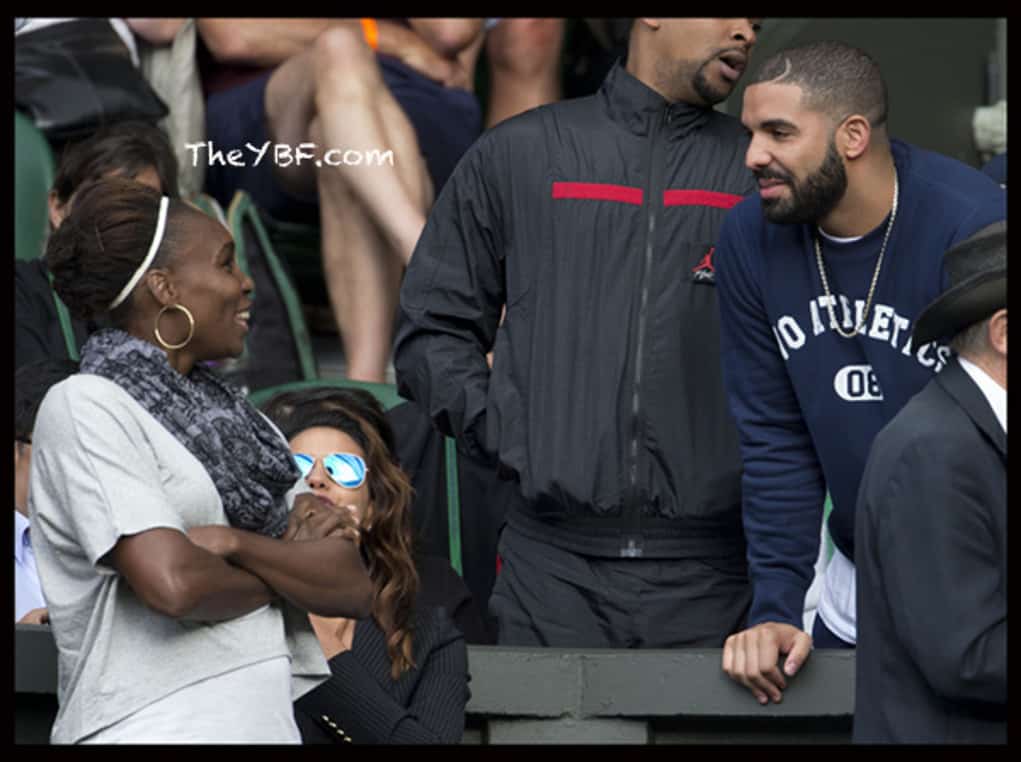 People have been noticing, and a member of the press even asked the rapper what it's like to be her "lucky mascot, but he just giggled like a little kid with a crush – typical Drake response.
Serena, who is in a relationship with her coach, shut it all down and let everyone know that the Toronto rapper is just a friend that she likes to have around.   She doesn't view Drake as anything more than a little brother.
When a reporter (via The Associated Press) questioned Williams as to whether Drake was her "lucky mascot," the "Know Yourself" rapper awkwardly laughed and put his hands in his face. The tennis pro rolled her eyes.
"We've been friends for, like, so many years," Williams responded. "Just like family."
Guess Serena isn't a fan of Drake's shorthair/beard look.