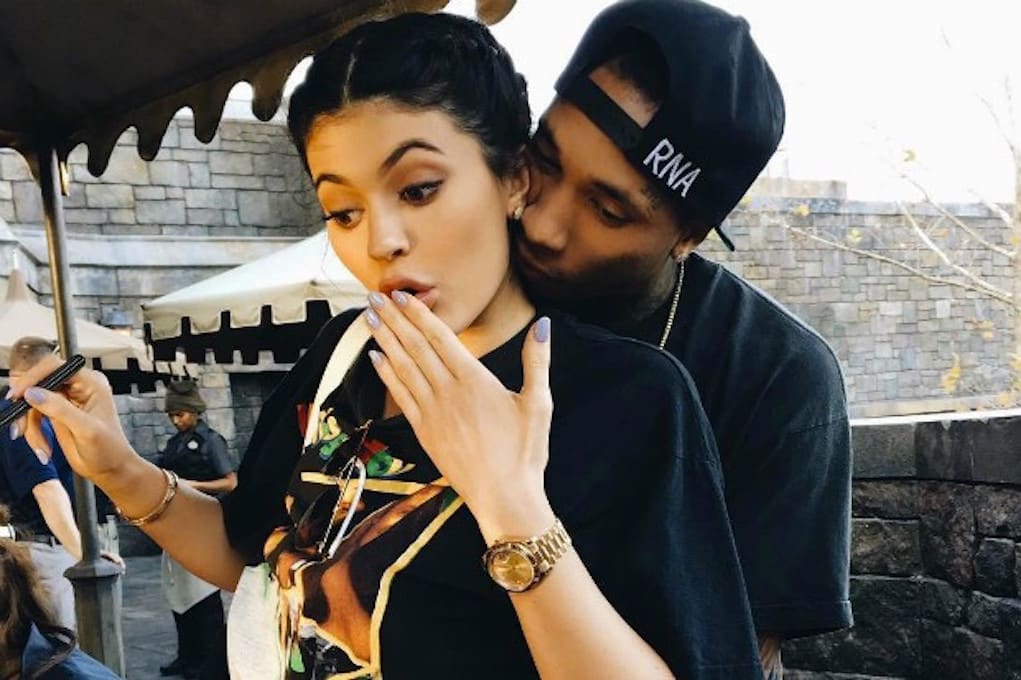 Kylie Jenner has found herself caught up in a legal matter…and it all has to do with her boyfriend, Tyga.
TMZ reports Kylie is at the center of Tyga's "financial nightmare," and she's being forced to give details of all of the expensive luxury gifts he has purchased for her.
Since Tyga owes so many people money, lawyers for jeweler Jason of Beverly Hills wants a list of all of the items Tyga has gifted her. The jeweler is owed $200K, so it doesn't make sense why Tyga would be blowing cash on things like a tacky Gucci purse and a brand new $190K Maybach for Kylie. It's kinda like when your friend owes you $500, they refuse to pay you back, but you see them in the club every weekend buying bottles. It just ain't right!
The jeweler's lawyers are set to privately meet with Kylie and Tyga within the next few weeks. If neither of them show up to the meeting, the legal team is ready to push to have them both arrested!
This law firm ain't playin with Tyga's broke azz. They're the same lawyers who issued a warrant out for his arrest when he skipped out on a court date and jetted off to Kylie's 19th birthday party in Turks and Caicos instead.
Do you think Tyga's sugar mama Kylie will have to pay this $200K jewelry debt to make this problem go away?