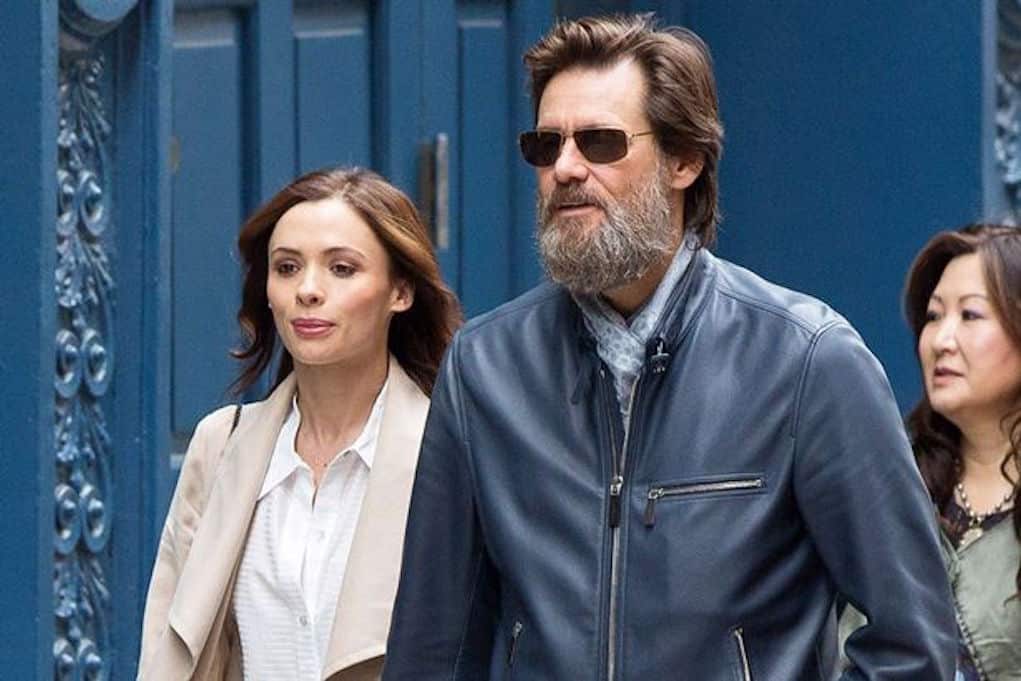 Jim Carrey's relationship with his late girlfriend, Cathriona White, is turning into a nightmare. Not only is the actor the defendant in a wrongful death lawsuit filed by Cathriona's estranged husband, but he's also being accused of triggering her September 2015 suicide.
Cathorina was found dead in her apartment after overdosing on prescription pills, including Ambien and oxycodone. The bottles were prescribed to a "fictional male" named Arthur King— an alias reportedly used by the comedian who she had been dating off and on since 2012.
Cathriona's estranged husband, Mark Burton, is suing Carrey for supplying her with the pills, and he claims her suicide was triggered after Jim gave her a few STDs.
In the lawsuit, Mark says Cathriona had a text convo with Jim in February 2013 where she told him she had contracted Herpes Type I, Herpes Type 2 and Gonorrhea from him.
According to TMZ, Jim tried to pressure Cathriona to keep quiet about her diagnosis, which she did.
Before committing suicide, Cathriona allegedly wrote a ltter to Jim saying the STDs would make it impossible for her to find someone new after their most recent breakup, and she referred to herself as "damaged goods."
Mark has come with the text messages to show proof that the convo went down.
Messy, messy, and very f***** up if this is indeed true.
Here's Cathriona's final tweet:
Signing off Twitter, I hope I have been a light to my nearest and dearest. ✌?️❤️ to yo all

— Cathriona white (@littleirishcat) September 24, 2015
RIP