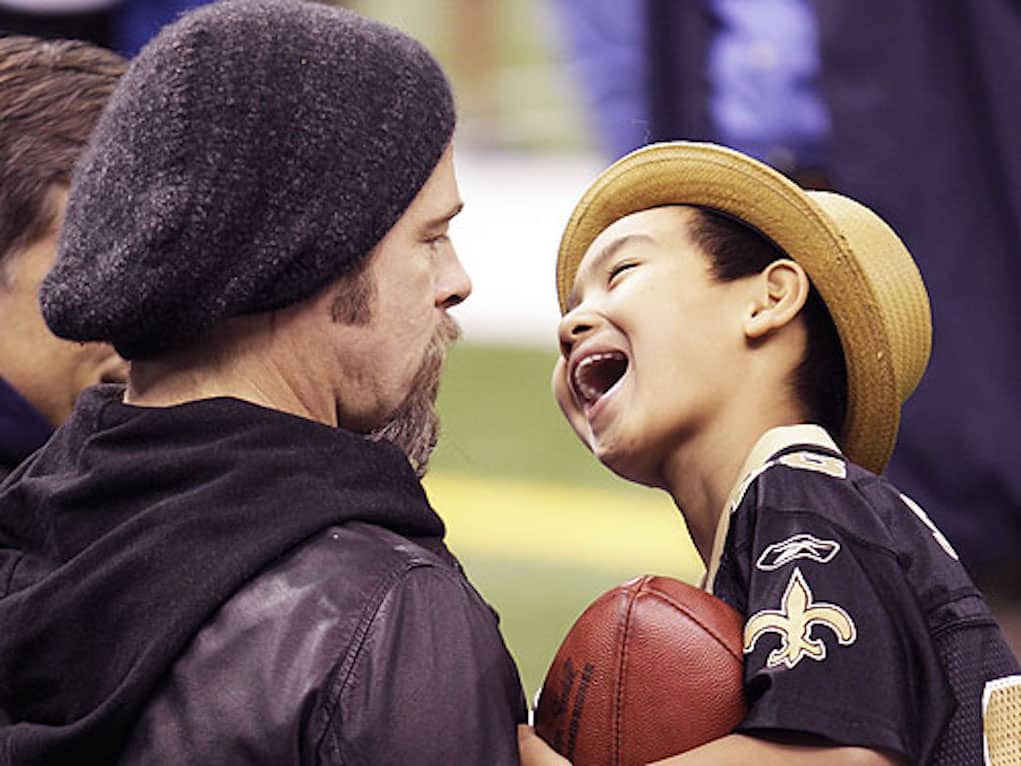 More details are being leaked about the in-flight confrontation that led to Angelina Jolie filing for divorce from Brad Pitt.
According to TMZ, Brad and Angie got into a confrontation on a private jet coming back from France. Their 15-year-old son Maddox jumped in to "verbally defend" his mom.
That's when Brad "lunged at the boy," and Angelina jumped in between them to block Brad. Brad is said to have "connected in some fashion" with his son.
Authorities were told Brad was drunk when the incident occurred, but Angie says he was sober at the time of the conflict, but got drunk later during the flight. She felt that filing for divorce was the only way to protect her kids from Brad's angry outbursts.
The actor has denied any abuse, and sources say he has never acted aggressively toward the children – other than verbally. The FBI is currently evaluating the evidence to see if they will pursue an investigation.
Sounds like Maddox was jumping in between grown folk's business and got his azz handed to him. The FBI is wasting everyone's time with this one.