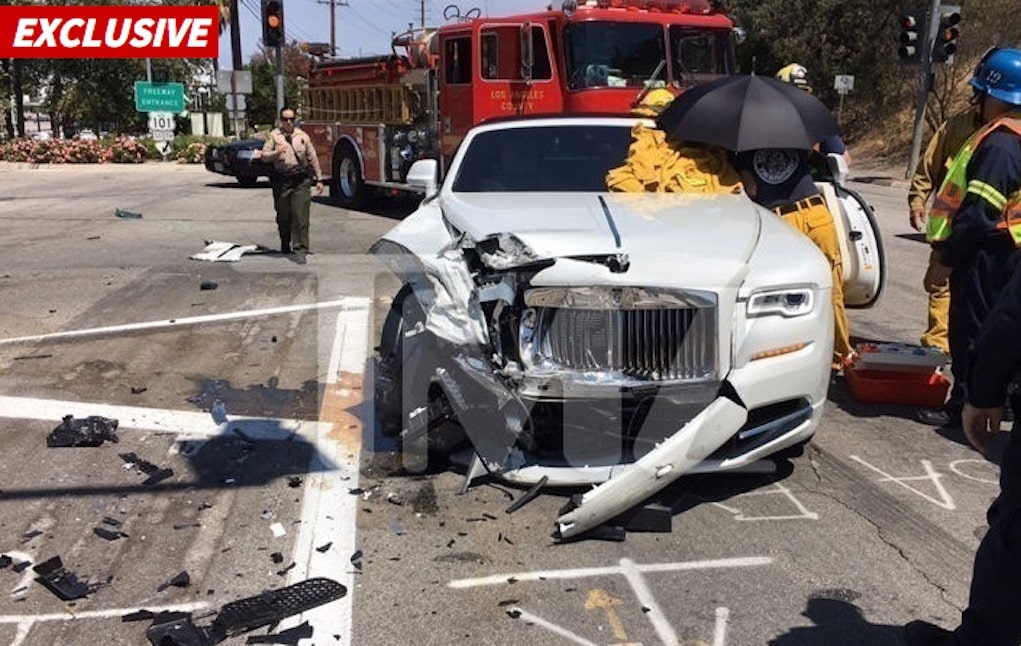 Kris Jenner was just involved in a car accident off the 101 freeway near her home in Calabasas. According to TMZ, the impact of the crash was so severe, she may have broken her wrist.
Police say Jenner was driving her white Rolls Royce when it collided with a Prius. But TMZ wants everyone to know that Kris was not at fault! The Prius allegedly ran a red light.
Kris is being treated on the scene by paramedics. They didn't want to remove her from the car because they didn't want to further injure her. So, they pulled out an umbrella to shield the reality t.v. star from the paparazzi.
Kris just got the Rolls Royce a week ago.
You think Keeping Up With the Kardashian cameras were filming, or will they have to reenact the crash for the show?