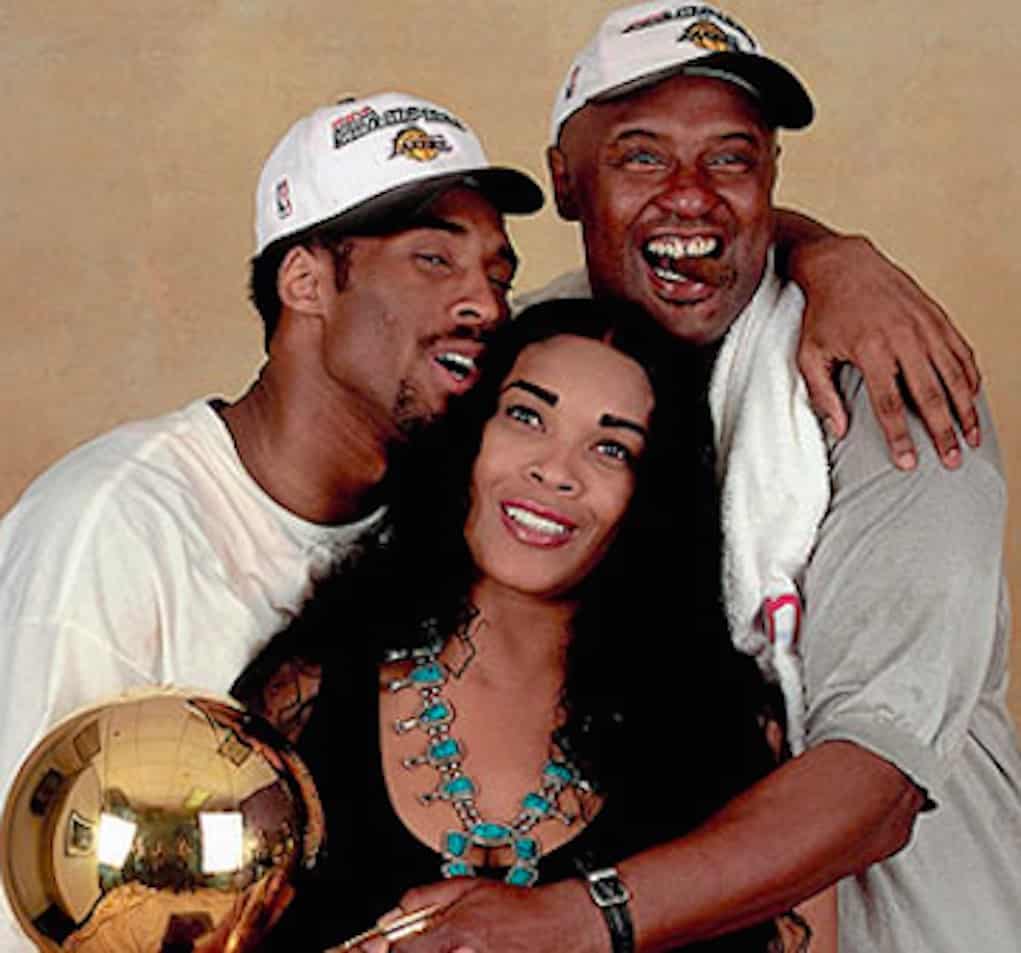 Kobe Bryant has had a strained relationship with his parents, and it all started when he went behind their backs and married his wife, Vanessa, without a prenup.
If you didn't notice, his parents were nowhere in sight for his final game against the Utah Jazz in which he scored 60 points – closing out his career as one of the best players of the NBA.
In an interview with ESPN, Kobe admits he hasn't even spoken to his parents in three years!
Their last conversation went down in 2013 after his parents refused to accept a home from him that they thought was anything but luxurious. Later, they tried to auction off some of his high school memorabilia without his consent to make money off of him.
"Our relationship is s***. I say [to them], 'I'm going to buy you a very nice home, and the response is 'That's not good enough'? Then you're selling my shit?" ~ Kobe Bryant
After some back and forth, his parents were allowed to sell 6 items at auction, totaling $500,000. They later released a short statement thanking Kobe for his financial support throughout the years.
"We regret our actions and statements related to the Kobe Bryant auction memorabilia. We apologize for any misunderstanding and unintended pain we may have caused our son and appreciate the financial support that he has provided to us over the years," ~ Joe & Pam Bryant
But Kobe doesn't plan on helping his parents out financially ever again even though he's worth an estimated $366 million. Even his sisters have been cut off from the money train, but Kobe doesn't think they will have any issues gaining financial success of their own.
"[My sisters are] very smart, college-educated [women]. I'm really proud of them. They were able to get their own jobs, get their own lives, take care of themselves. Now they have a better sense of self, of who they are as people, instead of being resentful because they were relying on me," ~ Kobe Bryant
Kobe said cutting of his family was "tough" for him to do, but it was something he felt forced into. Meanwhile, he continues to bankroll Vanessa's family!
Back to that incident in 2013… Kobe tried giving his parents a home in Vegas that was worth less than a million dollars. His mom refused to accept the home, because Kobe had just spent $3.2 million on a mansion in Newport Beach, CA for Vanessa's mom, Sofia Lane! Sofia ended up selling that home, and Kobe bought her another multi-million dollar mansion nearby!
Did Kobe's parents have the right to be upset? Do you think Kobe is wrong for cutting off his family?