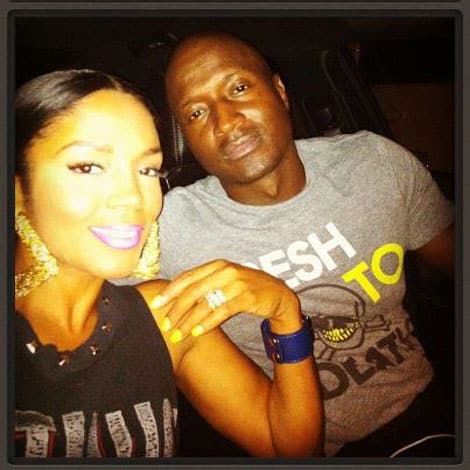 Down Low Doings of D-Lo Entertainment's CEO Uncovered?
To protect the privacy of the daughter and her mother we have chosen not to reveal their names or identifying information.
HSK Exclusive – We are gathering more information which, even though may exhibit conflicting reports, still points to Love & Hip Hop Atlanta's Kirk Frost as a child sex predator.
Additional sources are now stepping forward, exclusively telling HSK the victim at the center of the sexual molestation accusations against Kirk Frost is really the DLo Entertainment founder's BIOLOGICAL daughter – born during his first marriage, before Rasheeda Buckner.
That would mean the alleged 'daddy's little girl' victim is RASHEEDA'S stepdaughter, not Frost's.
Given the fact that Rasheeda Bucker is a widely known pacifier of victimizers who questions the validity of their victims stories, this could reveal how the independent female rap artist deals with her apparent 'look the other way' mode of operation. Don't believe me.. Ask K Michelle.
You may remember we first told you about one insider's account of Frost's alleged molestation of his first wife's daughter, leading the music manager's stepdaughter to give birth to a child. Insiders tell HSK the biological father of the child who Frost's daughter gave birth to was questioned for some time, adding Frost's incest of his daughter was no secret within the immediate family circle. Sources say that's why Frost may have experienced great relief after discovering he is not the biological father of his grandchild. It's something that sources say Frost was looking to dodge happening for sometime, revealing when his daughter was 15-years-old Frost insisted, "she be put on birth control".
Here's what a source had to say about the alleged incident:
"Anyway— it's Kirk's biological daughter that he was actually having unprotected sex with for years. Kirk raped his own daughter from ages 11 to 16 years-old.

Last year, she finally spoke out, but later retracted her statement once Kirk manipulated her mind into believing mommy was the 'bad guy' trying to send daddy to jail forever, and "how could she do this to daddy if she loved him?". So his daughter covered it up, saying she was lying – all to save her dad from going to prison. That's why her mom never moved forward with a case.

What father is concerned about birth control for their baby girl??? One who is f*cking them, that's who!! So far the baby that his daughter had…has been proven to be her current boyfriend's baby because the child looks looks just like him, but I think they should still call Maury for this one.

Also, Kirk used to be jealous of his daughter having boyfriend's —SICKKK!!—think about it….his daughter wasn't use to using condoms with her father so why would she use 1 with her boyfriend?? You learn from your parents, RIGHT??! oh and Rasheeda and Kirk have an 11-year-old son together not a daughter, but I hope his cry baby gay azz isn't f*ckin his son too!!"
Is Kirk Frost Atlanta's R Kelly, having gotten with Resheeda when she was just 16-years-old? I don't know, but I do know Rasheeda keeps the company of men who abuse women – Let's not forget she publicly sided with Mickey "Memphiz" Wright, who K Michelle says abused her.
HSK has contacted Mona Scott Young to ask the LHHA creator what she has to say about these disturbing accusations against Frost. We have yet to receive a response.