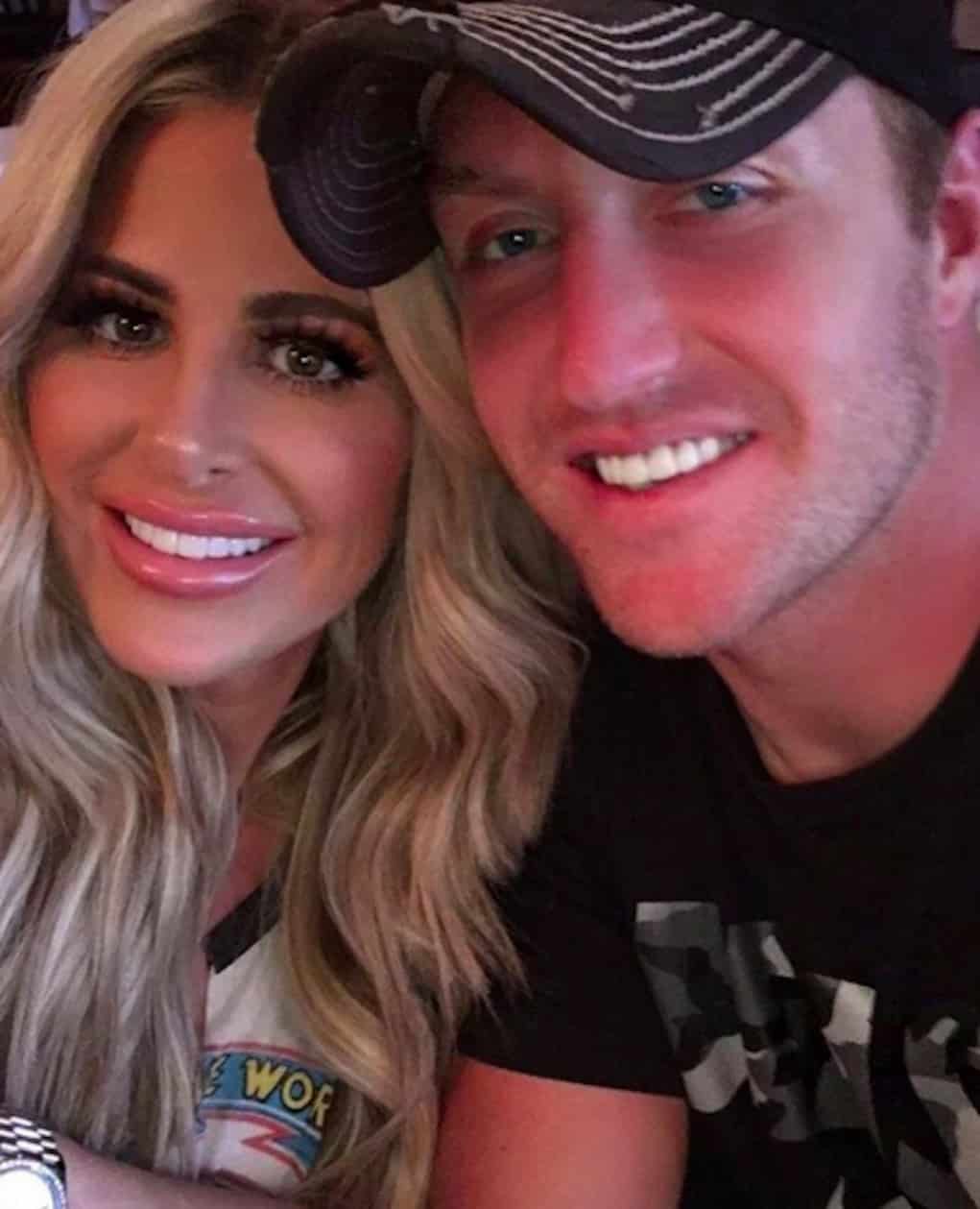 It looks like Kim Zolciak is willing to do anything to save her crumbling marriage. The reality TV star revealed to Radar Online that she hopes to welcome baby #7 with her unemployed husband, Kroy Biermann.
"I love being a mom, I absolutely love it. Maybe when Kroy isn't in the NFL and I'm not filming every day. It would be nice to have a baby and enjoy it," – Kim Zolciak
Kim gave the interview in between attending runway shows during New York Fashion Week. Kroy, who was just cut from the Buffalo Bills, was also in NYC with her, but he hopped on a plane and left unexpectedly.
"He was supposed to be here with me right now. But he actually took a flight out." – Kim Zolciak
Even though Kim has high hopes for Kroy's career, the NFL is no longer knocking. I guess she expects their entire family to live off her reality TV checks.
"He's got a lot going on with football. Kroy has been in the league for so long and he wants to find the perfect fit for him and kind of what works for him and our family. He's been with the same team for so long so this is a big change, but he's excited." – Kim Zolciak
The strain on Kim and Kroy's marriage came when Kroy moved to Buffalo after being signed with the team. Kim and her 6 kids stayed in Atlanta during that time.
Kim promised to visit Kroy and go to his games, and she even stocked up on a luxury fur coat collection to brave the cold Buffalo winter. But before Kroy could even step foot out on the field during the regular season, he was cut!
The couple was married in 2011 and they have 4 kids together. Kroy also legally adopted Kim's two daughters from previous relationships.
Do you think their marriage will last now that Kroy is officially out of a job? Is Big Poppa still trickin'?