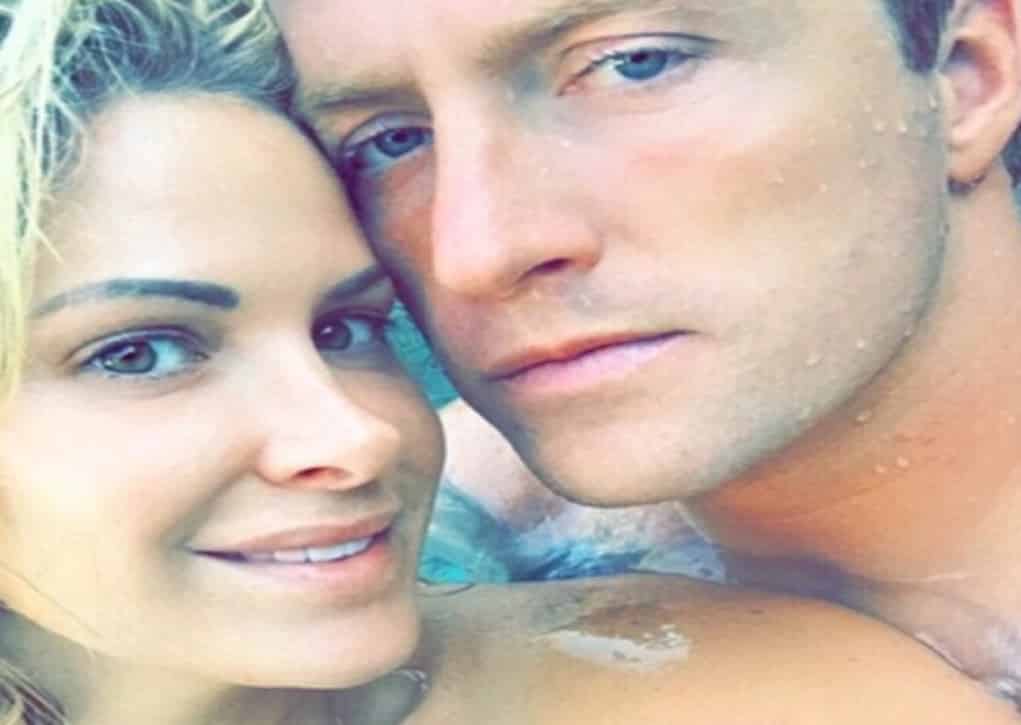 Kim Zolciak-Biermann has been slammed by reports that she has had a bunch of plastic surgery. The mother of six looks drastically different from when she first appeared on The Real Housewives of Atlanta back in 2008. Everything from her nose to her eyes and lips look like they have been nipped and tucked, but Kim denies she had any kind of plastic surgery on her face. Do we believe her? Naw…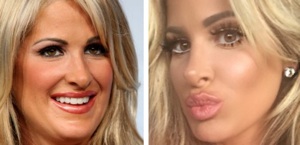 In the past few months, Kim's face has changed so much, she's almost unrecognizable. By looking at the side-by-side comparison pictures, we're thinking the 37-year-old has had a face lift, chin implant, nose job and a Kylie Jenner lip inflation. Kim has denied she had a nose job, and even posted a photo of her daughter Brielle's nose to prove that pointy noses run in their family. But Kim's old photos don't lie, and some of the world's top plastic surgeons even agree that she's been under the knife.
"This is ridiculous! Top doctors my ass! I have not had surgery on my face period!!!!" – Kim Zolciak Biermann
Maybe she thinks we're all dumb, but anybody can Google pictures of Kim from 2008 and instantly see that she's had some major work done to her face. Just embrace it and be proud of it, girl! You look ten times better anyway!
The only thing I refuse to co-sign is this monstrosity of a fake booty. She went too far with this one: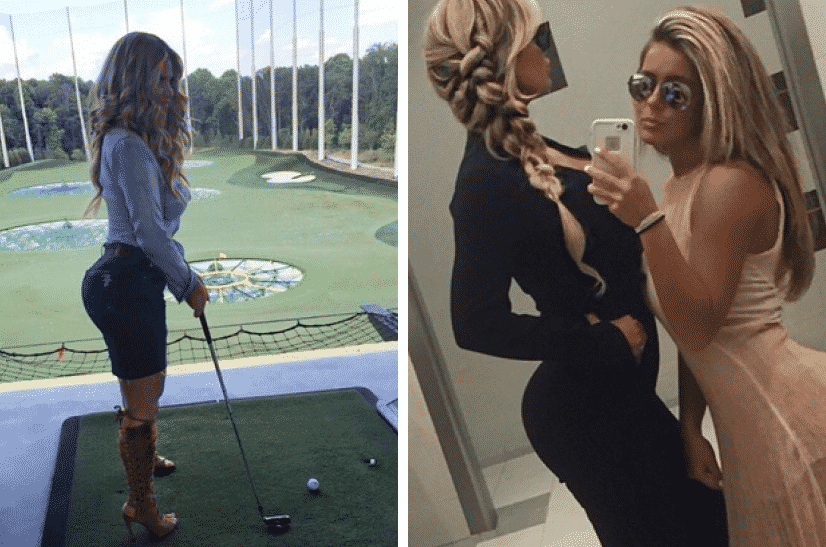 Smh.
Kim was busy filming this weekend, but when the cameras shut off, she decided to post a natural photo to shut the haters up once and for all. She took off her wig, wiped off all her makeup, and spent the day swimming in her backyard with her husband, Kroy Biermann, and four of their six kids.
"Worked this morning took the makeup and hair off and have been swimming with my hot ass hubby and 4 little ones for hrs! Does it get any better than this #IFeelFree #KroyIsSickOfTakingPicsForSnapChat," -Kim Zolciak Biermann
Despite her attempt to prove she is au naturale, nobody's buying it. So, what made Kim decide to go see her plastic surgeon for a full body tune-up? Her new look and body might have something to do with her return to television. Kim and Nene Leakes' friendship is back on, and the two are headed on a cross country road trip in the new Bravo reality show, The Road to Riches. You knew she wasn't about to return to television and let Nene look better than her, right?