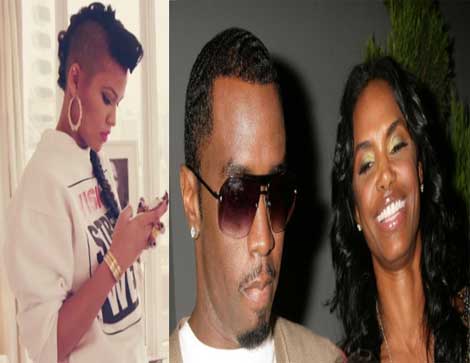 "Diddy and Cassie are not engaged." -Puff's camp
Could Kim Porter have pushed Puffy to squash word that he's set to wed Cassie? According to our insider, that's exactly what led Puff's camp to shoot down reports citing Mr. Bad Boy as putting an engagement ring on Cassie's finger.
This news comes just days after both Puff and Cassie took to instagram to floss the ring Cassie appears to be now flaunting.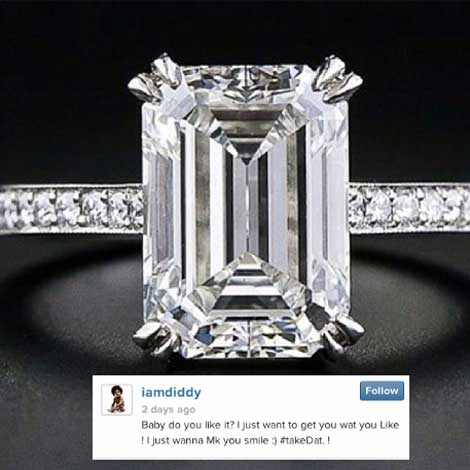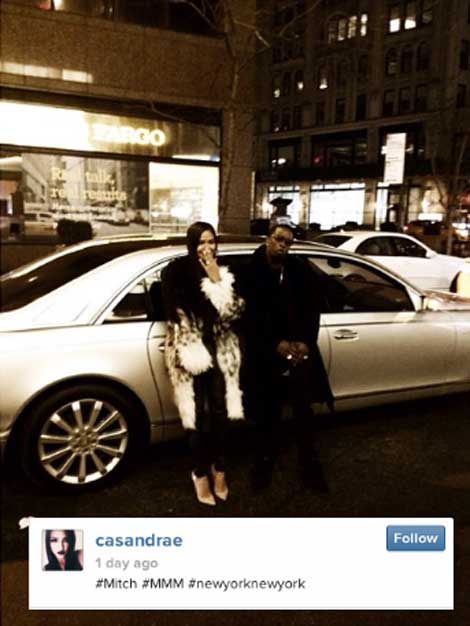 Here's the latest from the New York Daily News:
"A rep for the rapper told the Daily News that the entrepreneur and the 27-year-old singer, who have been dating since 2007, "are not engaged." While they appear to be in a loving relationship, Diddy has been quite candid in the past about not wanting to get married. It definitely would be a dream come true for me to just one day be ready for the (marriage)," he said during an October 2013 interview on "The View." He added: "I'm not really looking because I know the responsibility that comes with that, and I think that a lot of people, they jump into that and they're not honest with themselves."