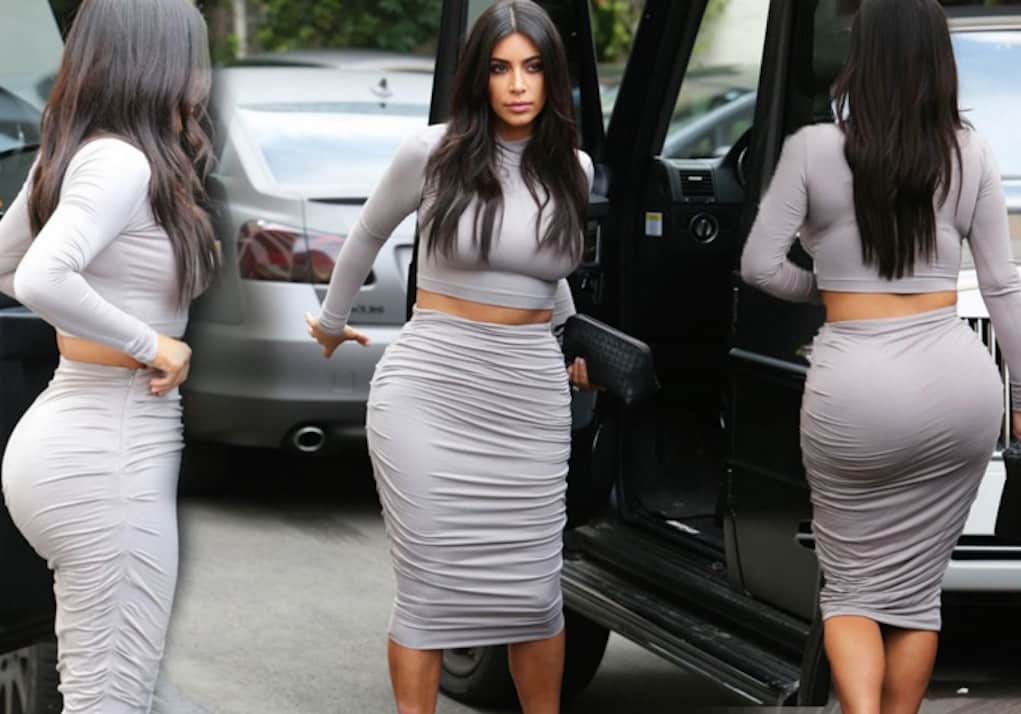 In a new interview, Kim Kardashian admits she has to wear not one, but two pairs of Spanx when she goes out.
Spanx, the super tight undergarment that flattens rolls and contours your body, has been a favorite of Kim's for years. But now, it seems like she's going overboard on her pursuit for perfection…and in hopes that her diaper booty doesn't look a hot azz mess in public!
"Sometimes I wear two pairs of body shapers on top of each other—especially when I am heavier I def double it up. I put one pair on after the other, and if there's a longer pair, I always put those on first. But usually, I wear two pairs that are the same length," ~ Kim Kardashian
This may be the reason for her stanky va-jay-jay. Let that thang breathe, Kim!