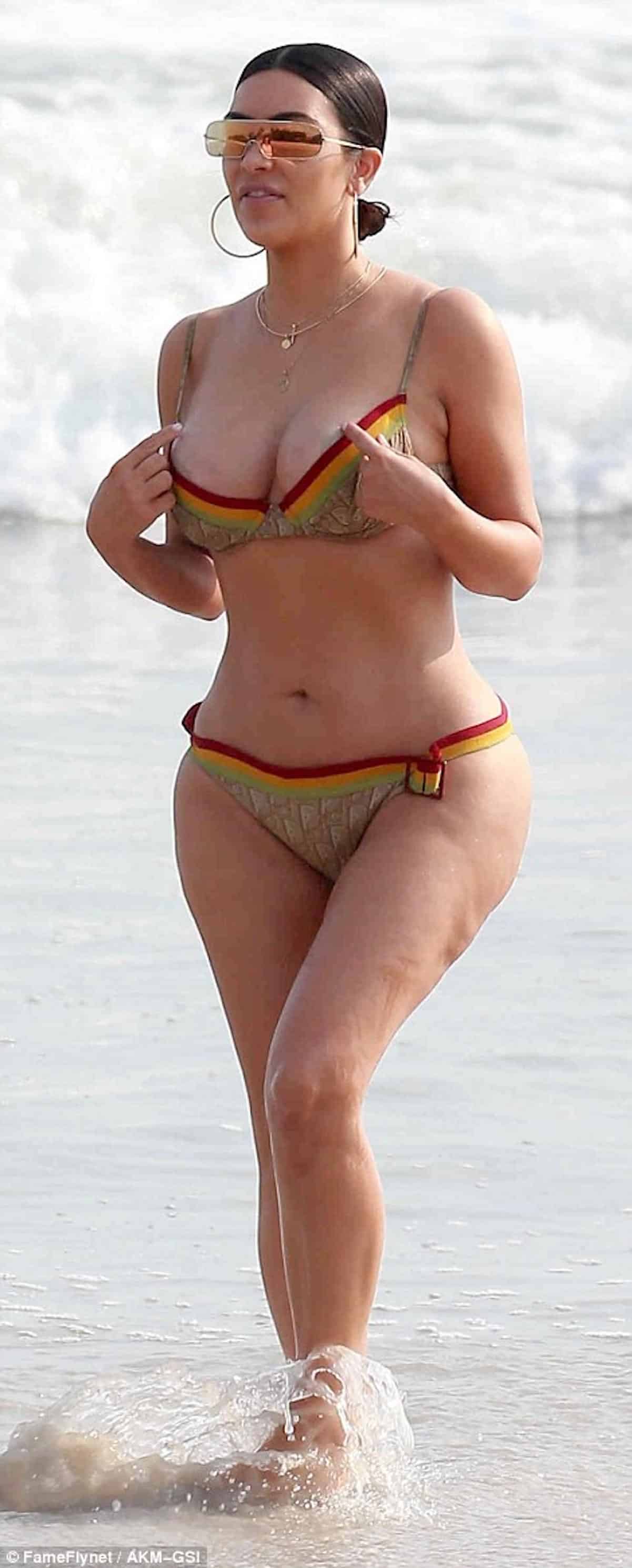 A series of photos showing Kim Kardashian in a bikini on the beach have been released by sources.
The photos come just days after a paparazzo revealed Kim calls up her favorite photographer and has photos taken and airbrushed to perfection before they're released to websites and magazines.
Kim allegedly staged this beach photo shoot and had the photos revealed without any retouching to try and prove the paparazzo wrong.
Peep the pics of her lumpy cheeks.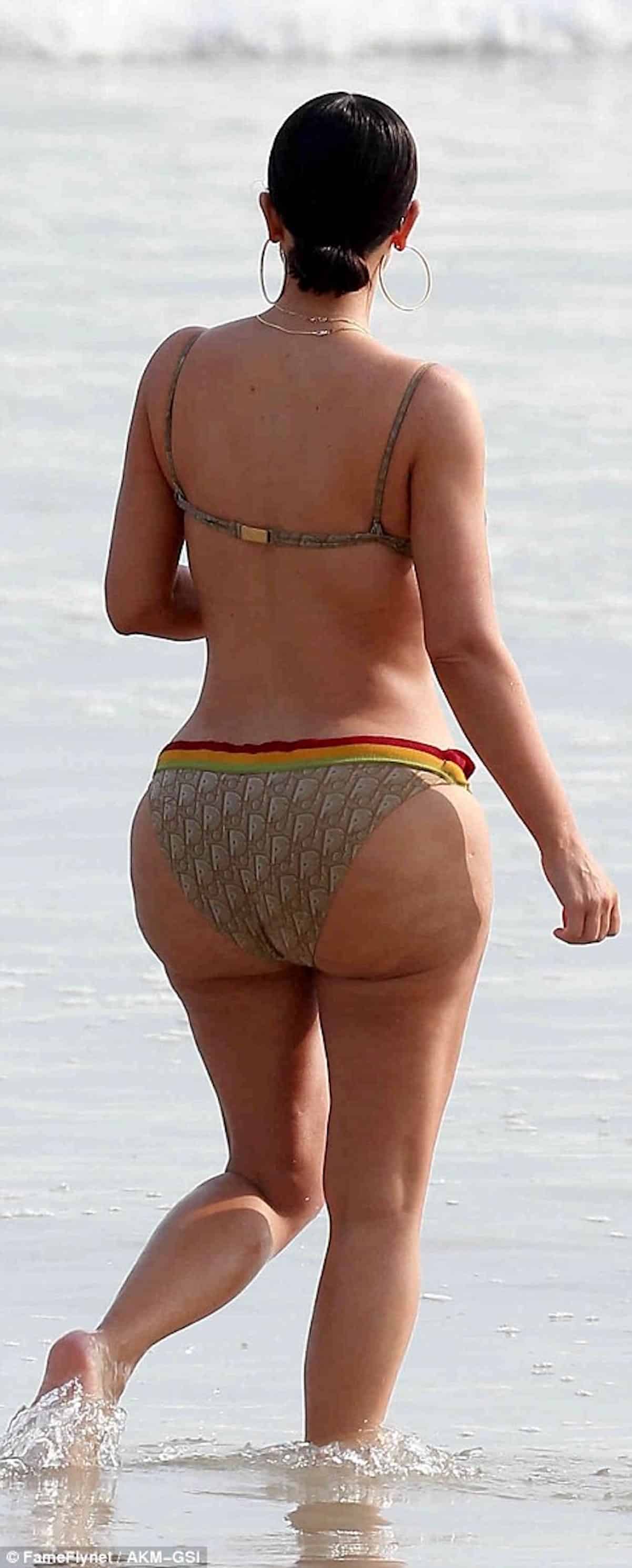 If you can stomach it, there are more pics here.