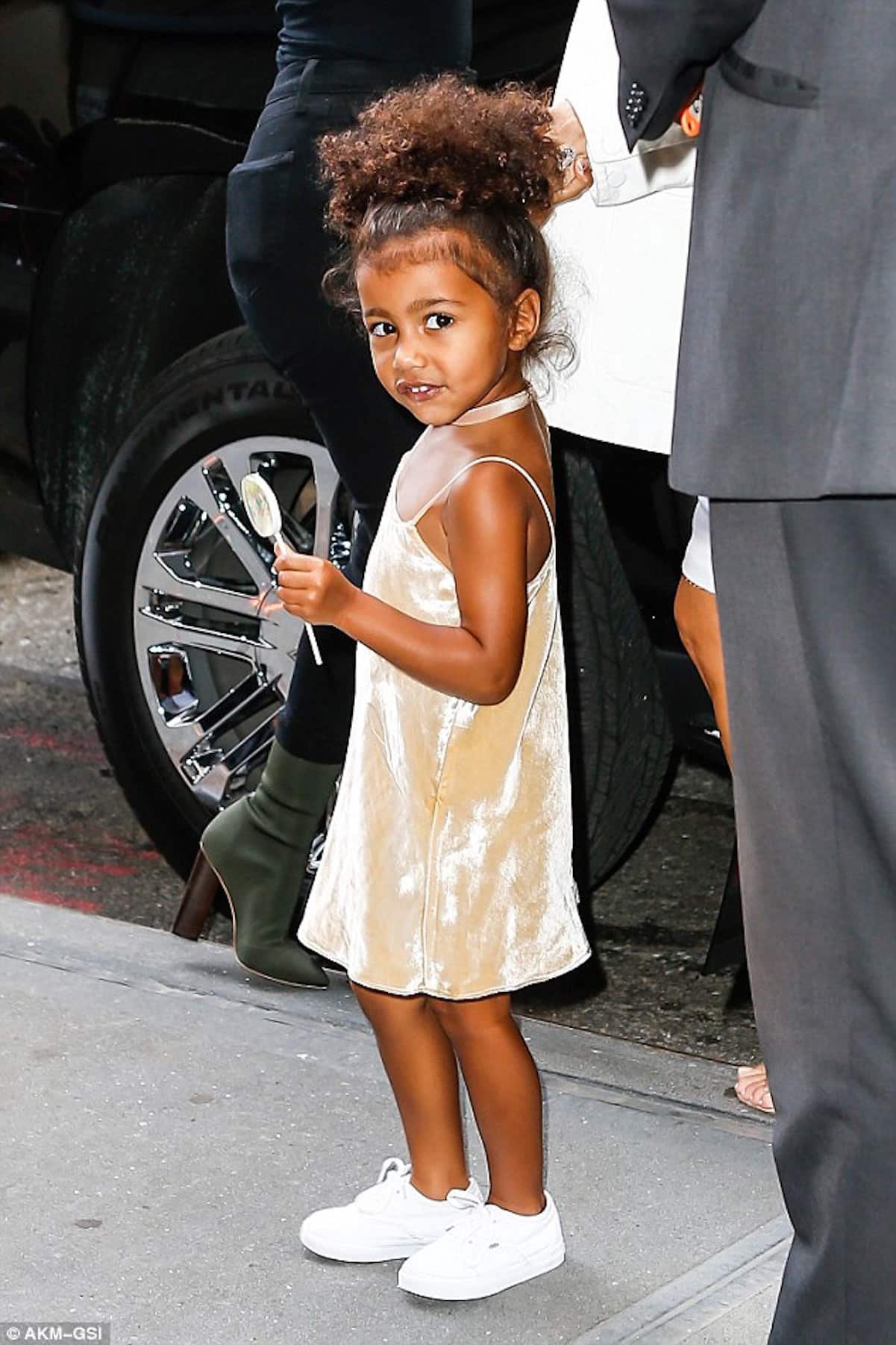 As if Kanye's hobo fashions weren't enough, the West family is now working on a kid's clothing line.
Kim Kardashian announced on her Snapchat that she and Yeezy are launching a kid's collection, and she debuted two of the pieces modeled by their daughter North.
Kim says North picked out the fabric for the sequined dress and a shearling coat for their new line.
Peep the video:
I guess a KimYe divorce is on the backburner for now while they launch their new business venture launched.
Will you be dressing your kid like a mini-North?