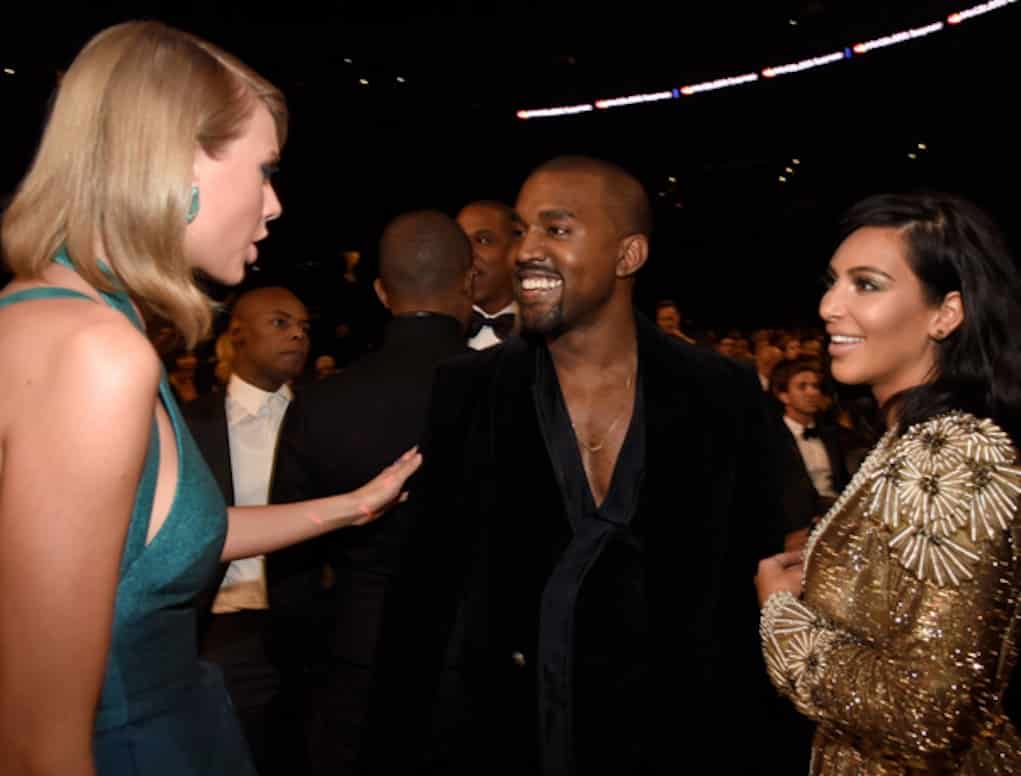 The beef between Kanye West, Kim Kardashian and Taylor Swift was just reignited when Kim leaked audio and footage to prove Taylor lied about being unaware of Kanye's lyrics on his track "Famous."
On the song, Kanye raps, "I feel like me and Taylor might still have sex, I made that b*tch famous."
Everyone was outraged that Yeezy would call Taylor a b-, and her brother even through his pair of Yeexy sneakers in the trash to show support for his sister. Taylor even played the role of the victim and swore up and down that Kanye never received permission from her to use the lyrics. This is what her rep had to say:

"Kanye did not call for approval, but to ask Taylor to release his single 'Famous' on her Twitter account. She declined and cautioned him about releasing a song with such a strong misogynistic message. Taylor was never made aware of the actual lyric, 'I made that bitch famous.'"
Well, come to find out, Taylor was lying…and the proof is in the video that Kim leaked on her Snapchat!
But Taylor's not going down without a fight. After Kim leaked the footage, the singer fired back.
From Taylor's post, it looks like she may take legal action against Kanye "secretly" recording their conversation.
This may get messy…