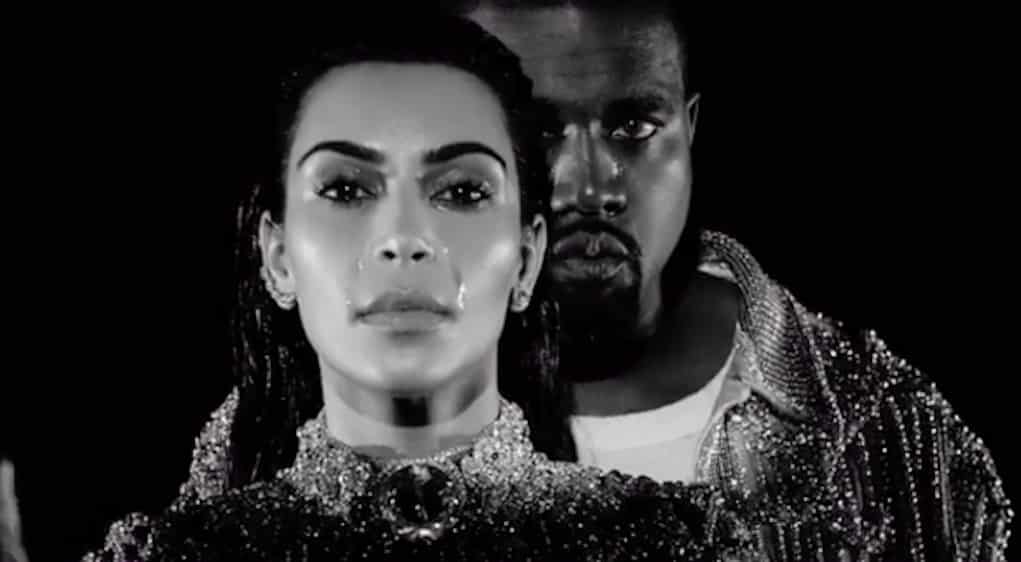 Okay, we're pretty much used to Kanye's antics at this point…but the Balmain fashion house has clearly lost its mind. Why are they cosigning this foolishness?!
Balmain is using Kanye's song "Wolves" as the soundtrack to their new fashion ad. In the video, Kanye and Kim are front and center along with fashion models wearing various Balmain outfits.
The lyrics from "Wolves" goes a little something like this:
"I know it's corny b*tches you wish you could unfollow
I know it's corny n*ggaz you wish you could unswallow"
Well, when it comes to "unswallowing" Kanye approaches Kim who has tears streaming down her face, as he chants the lyrics while standing behind her.
You know Yeezy is obsessed with all of Kim's previous sex partners, so we wonder which one of her exes has him all in his feelings?