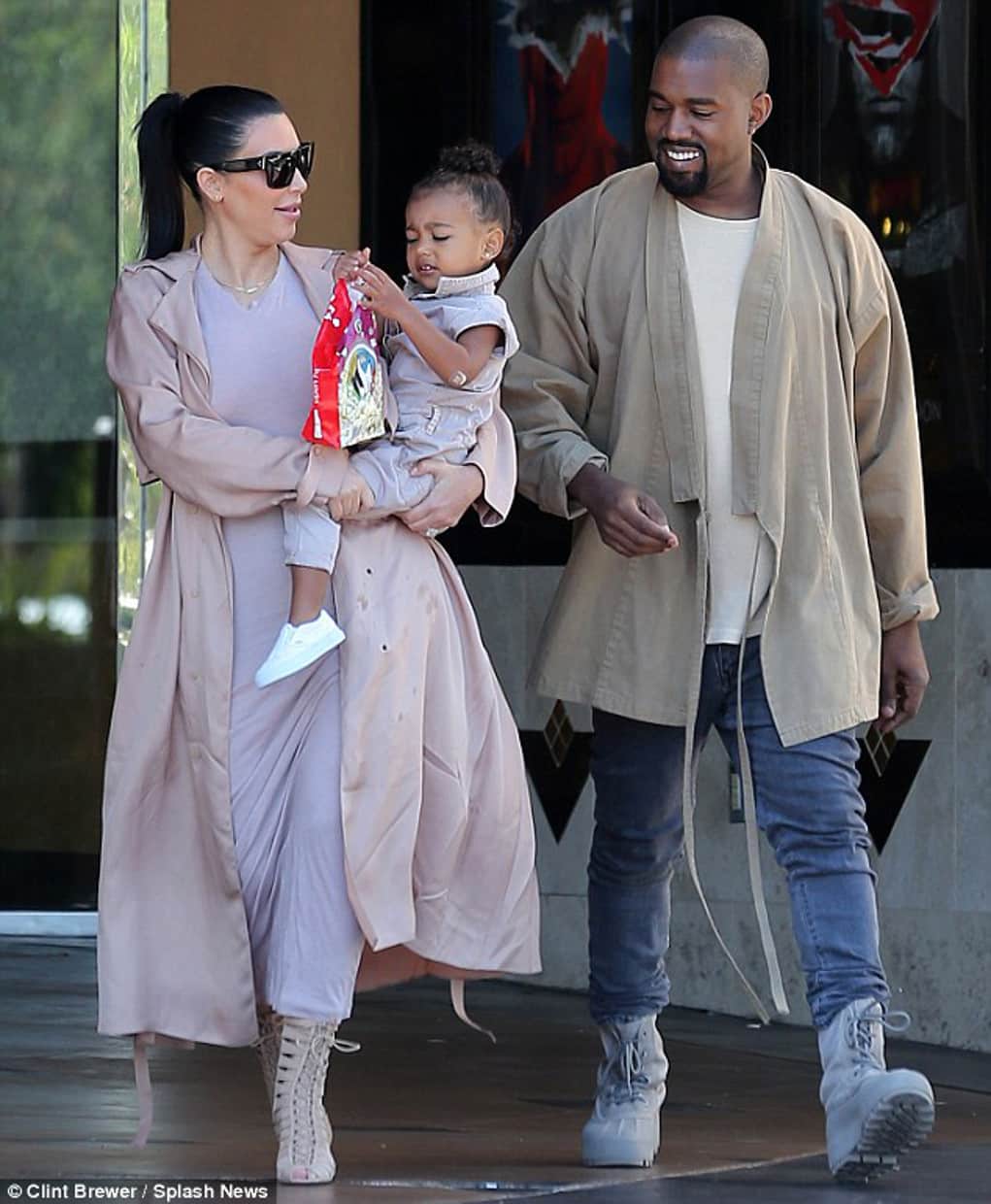 As family drama unfolds around them,  Kanye West and Kim Kardashian are staying happy and enjoying family outings with North West in matching outfits.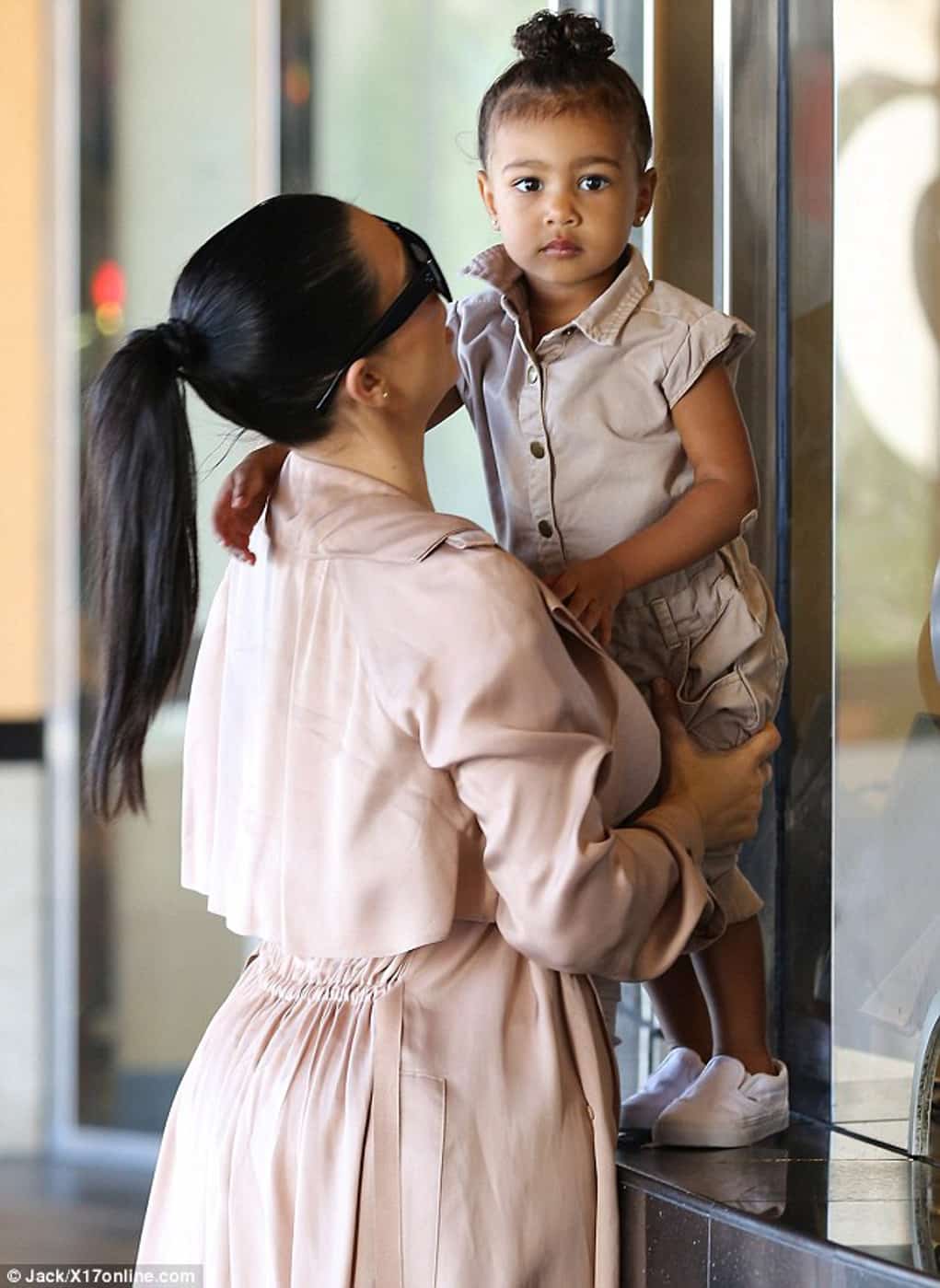 The happy family was seen all dressed alike in a neutral color look as they went to see a movie on Sunday in Calabasas.  This is with extreme drama unfolding for the other Kardiashians.  Kylie is worried about her health and maybe catching something from her cheating boyfriend Tyga.  Khloe is running around giving the booty to her latest NBA fling, James Harden.  All the while her ex-husband, Lamar Odom, is back hitting the pipe.  Finally, Kourtney Kardashian recently left her alcoholic baby daddy, Scott Disick.  That's not to mention the Caitlyn/Bruce saga.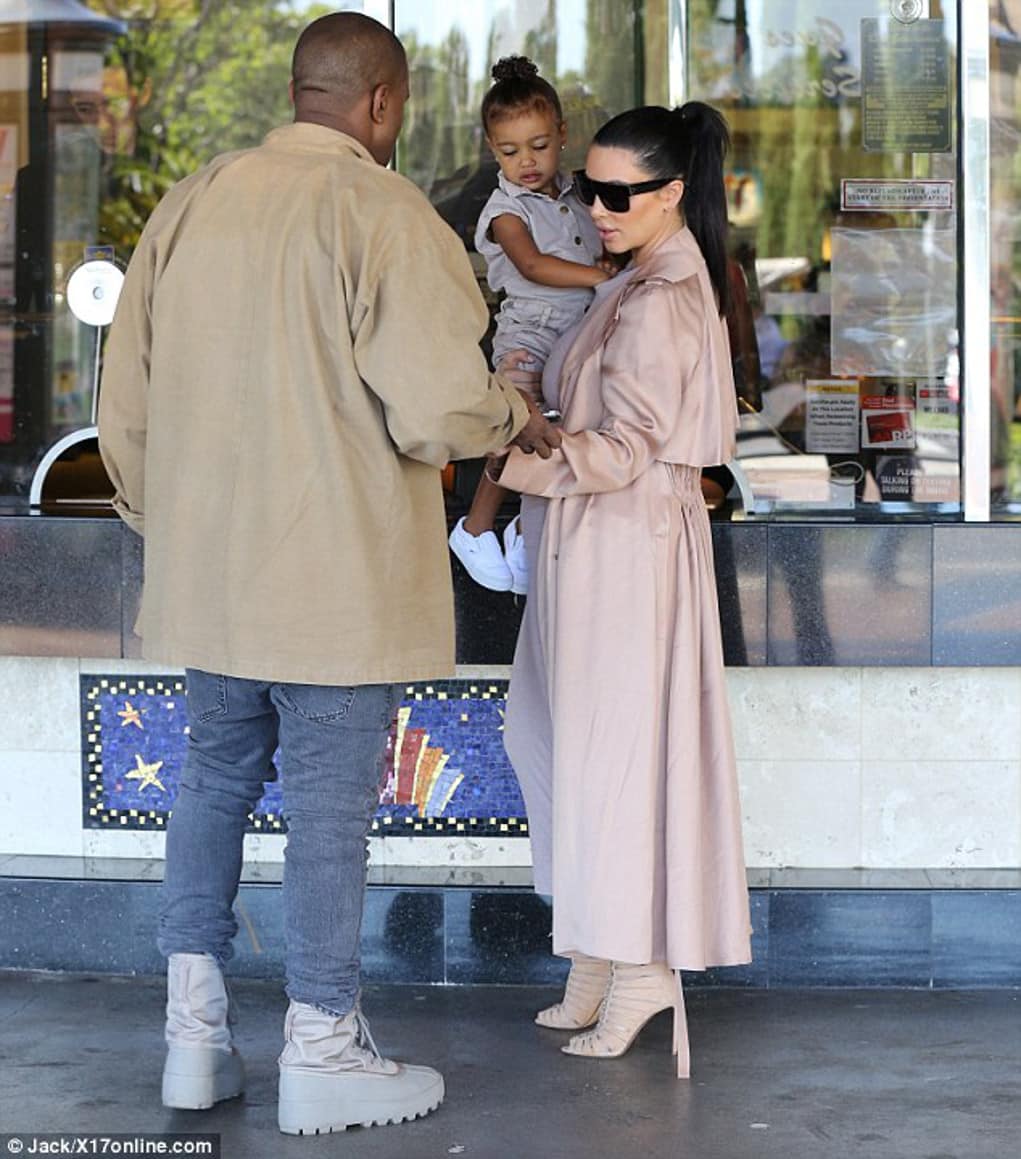 Meanwhile, Kim is out dressing up North to look like her momma while the toddler munches on some movie theater popcorn, and her dad rocks a matching karate gi jacket blend.