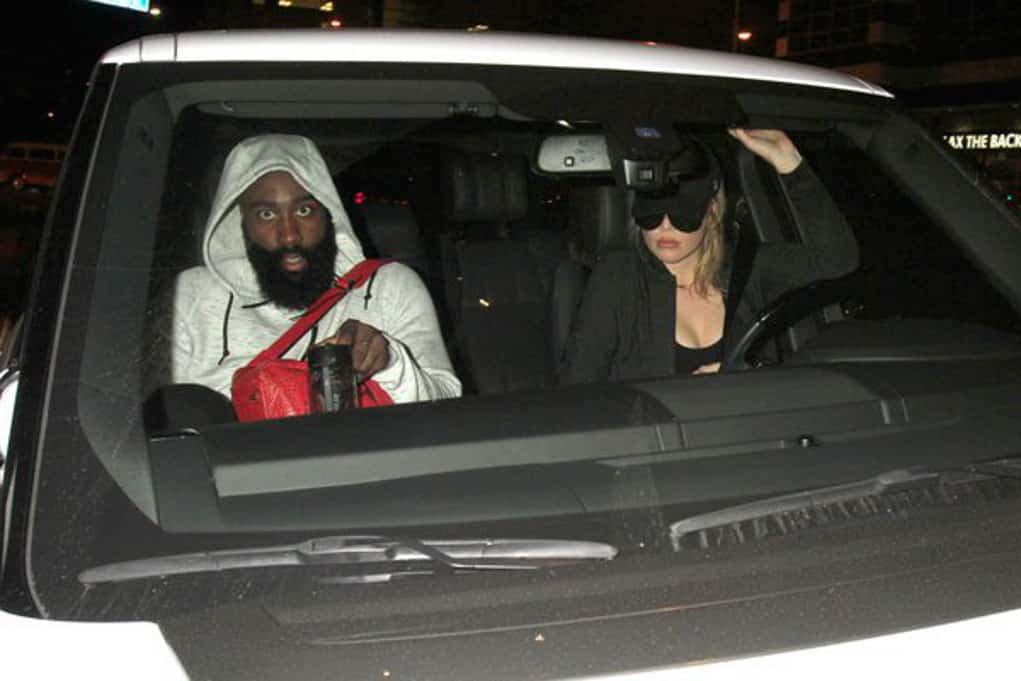 Word is that Khloe Kardashian is pregnant with her new boyfriend's baby.
Khloe and James Harden have been out in public showing affection to each other and have probably been smashing for a while.  Now it's being revealed that the older Kardashian, who has been looking to have kids for a long time, could be carrying her NBA boyfriend's child.
This could be why Lamar Odom recently lost his mind on his ex-wife outside a gym.  Some are saying that it was staged for a KUWTK bit, but staged or not, Odom seemed incensed.  His ex-wife has been pushing hard to get their divorce finalized, and the reason he lost his mind is not only because he has fallen on hard times, but he found out the truth about Khloe and James.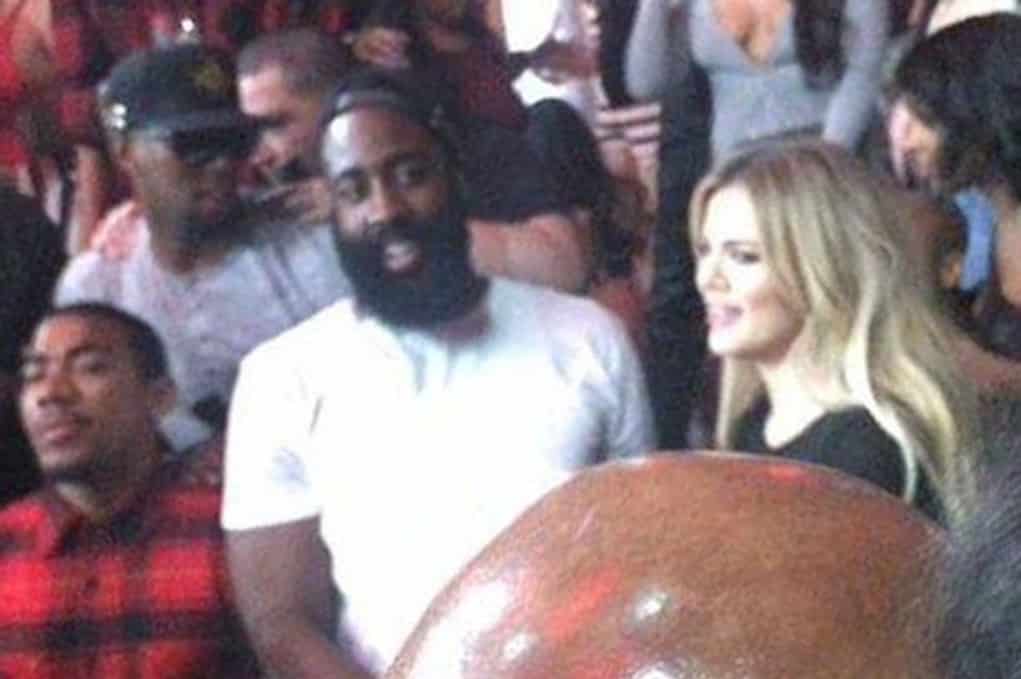 She had wanted a child with Odom, but then his drug use got out of hand and Kardashian wisely cut ties with him.  Now that she's landed an All-NBA talent she is acting quickly as her biological clock ticks down.  Khloe wants LO to sign on the dotted line so she can marry Harden before the child is born.