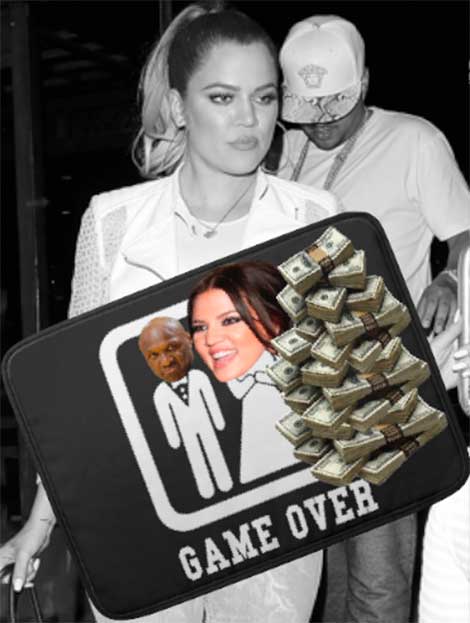 HSK Exclusive – It's been less than a year since Lamar Odom's pops blasted the Kardashians for being a curse on his son… saying, "You just bring them your whole paycheck, that's how it works."
From what we're told… Joe Odom may have been right on the money… literally! Know why? Our tipster tells us… the newly-signed New York Knicks power forward is legally obligated to fork over $50K a month to Khloe — "divorced or not" — for the next five-years!
"I guess he will have to pay her. He married her. You know how that goes." -Joe Odom
But Khloe may not ultimately land the last laugh… since our source suspects her French connection could soon force the her to swallow the Kharbouch-Karma she's likely to have coming to her. Just ask Joe!
Dig the Drop:
"Lamar signed his life away when he married Khloe. The agreement holds him to two seasons of Keeping Up With The Kardashians, two pilots of anything the Kardashians do with the E network… and last but not least… pay up.

French Montana is enjoying all those perks too."