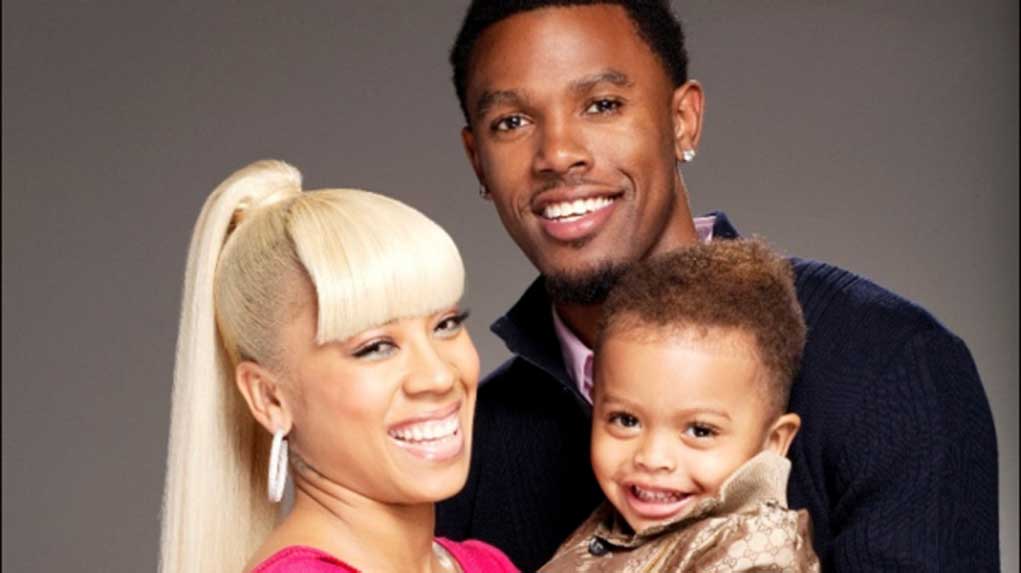 Keyshia Cole is still living with her estranged husband … and it's all for the sake of the couple's son.
The songstress separated from Daniel "Boogie" Gibson in 2014, this after less than three years of marriage. The couple reconcile briefly in early 2015.
Keyshia, who announced plans to divorce Gibson in April, has since joined the cast of U.S. reality show Love & Hip Hop Hollywood. In a super trailer for the upcoming season 4 premiere, Keyshia reveals she and Daniel are living together to co-parent seven-year-old Daniel Gibson, Jr.
In the VH1 teaser, the former Cleveland Cavaliers star admits he's grateful for Keyshia's forgiveness but he's not afraid to "fail out loud".
"After everything that I've been through I can say that I'm over Keyshia Cole," said Gibson, who accepted full responsibility for their failed marriage.
"After the lying and the cheating, she still allowed me to be around my son every single day," he says.
Even though he's a womanizer, Keyshia realized she and Daniel are equally yoked, and that a boy needs his father.
"It's just kinda crazy that the same person that you do all these disrespectful things to is the one that's going to be there to support you and pick you up."