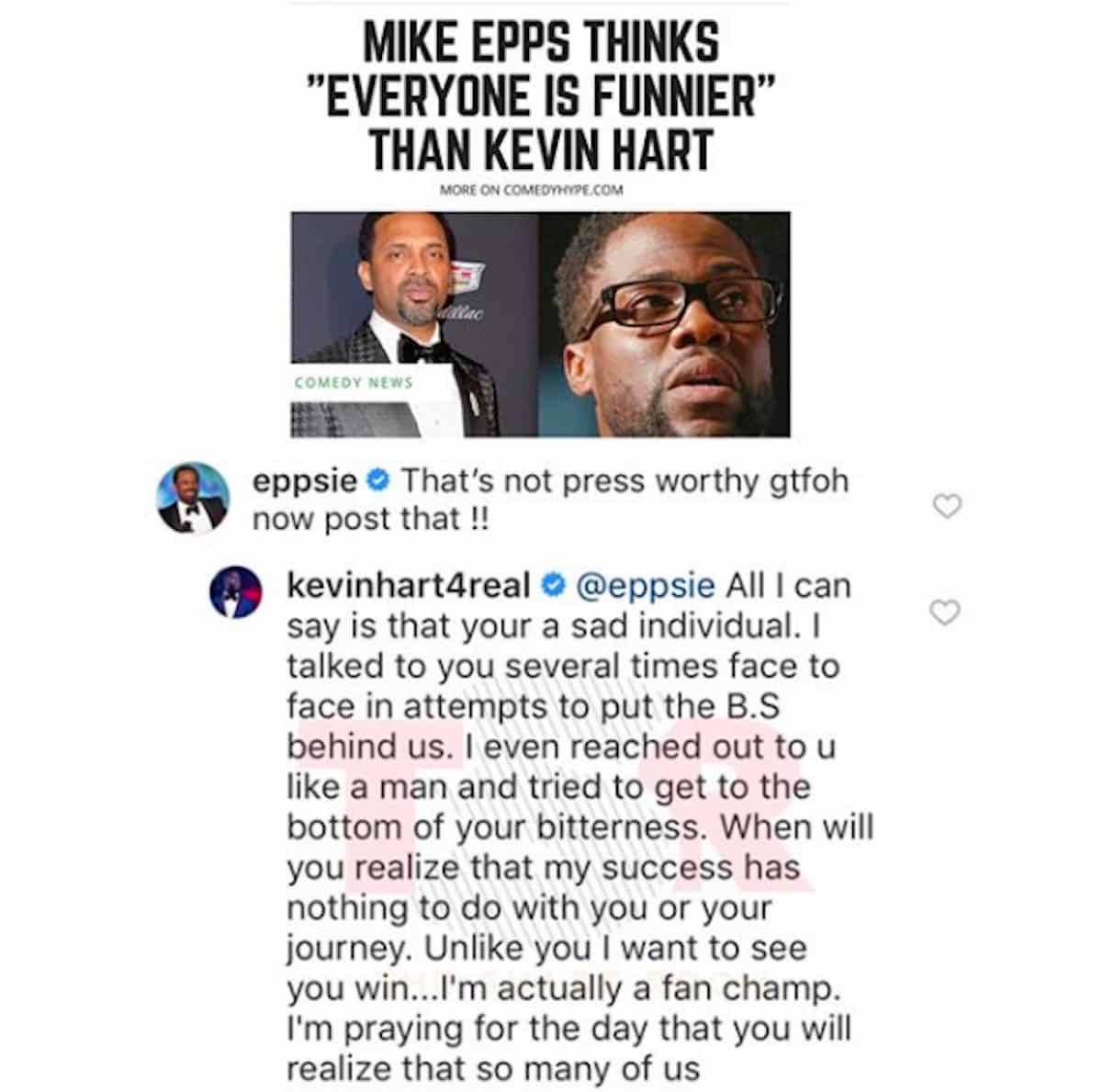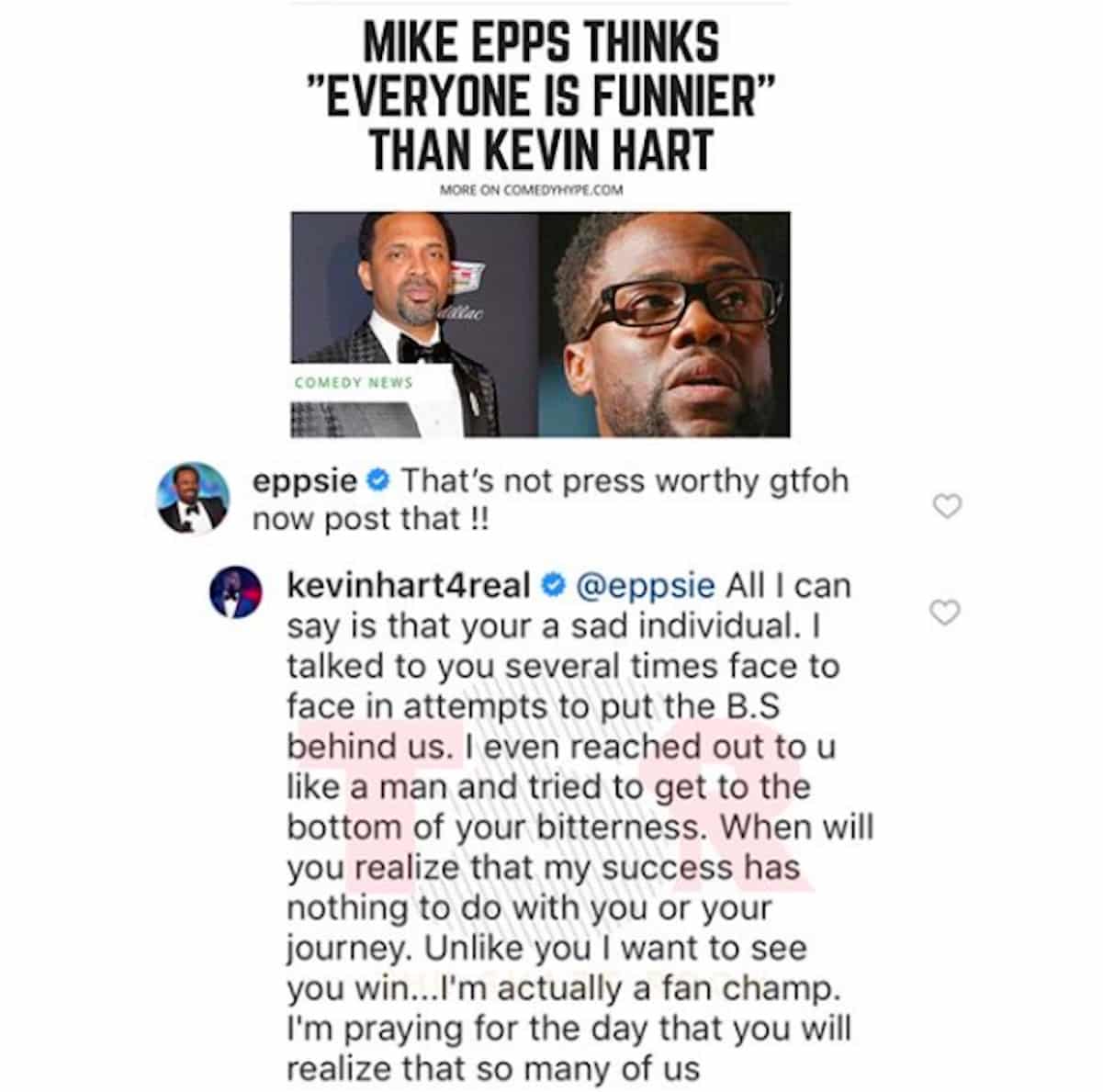 We thought Mike Epps and Kevin Hart had squashed their beef, but the frenemies are still beefing according to their latest statements.
It all started when Mike made the comment that "everyone is funnier than Kevin Hart." Then, when news of his comment was posted online, Mike brushed it off as not being "press worthy."
That's when Kevin decided to address him by calling him a "sad individual" and saying he wants to see Mike win because he's a fan!
UPDATE: Well, Mike just clapped back and had this to say: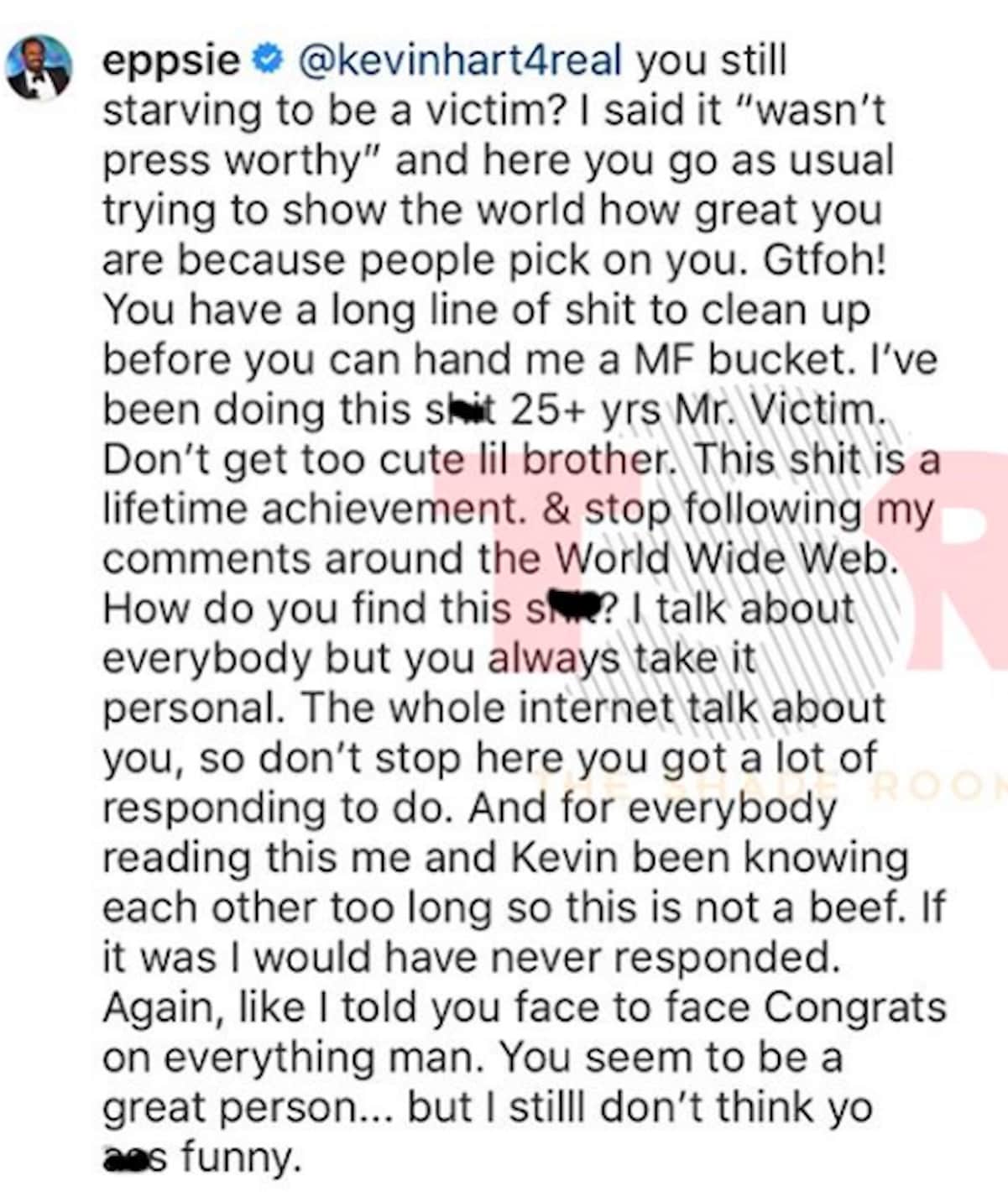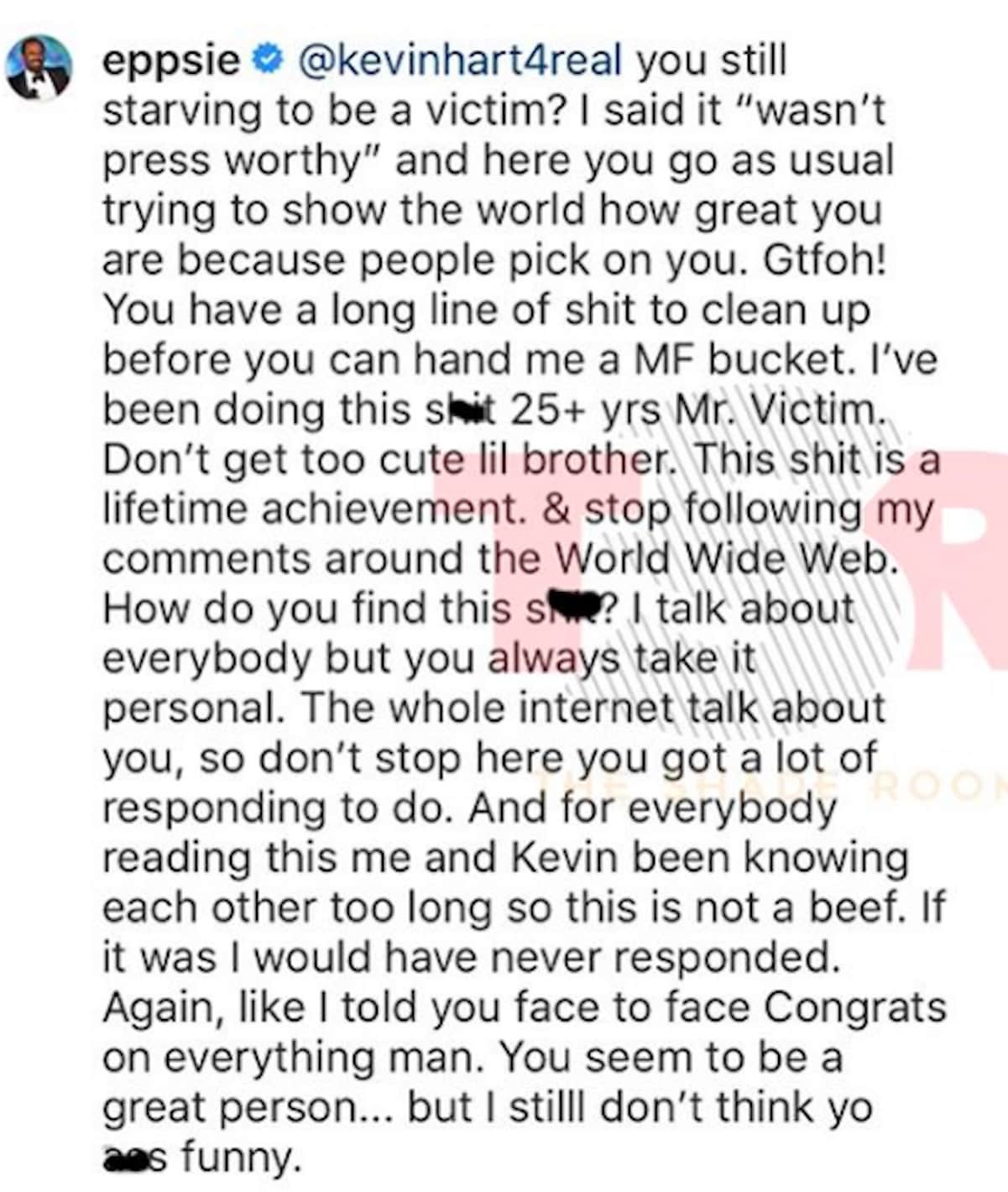 So what's the deal? Why is Mike always going so hard on Kev?