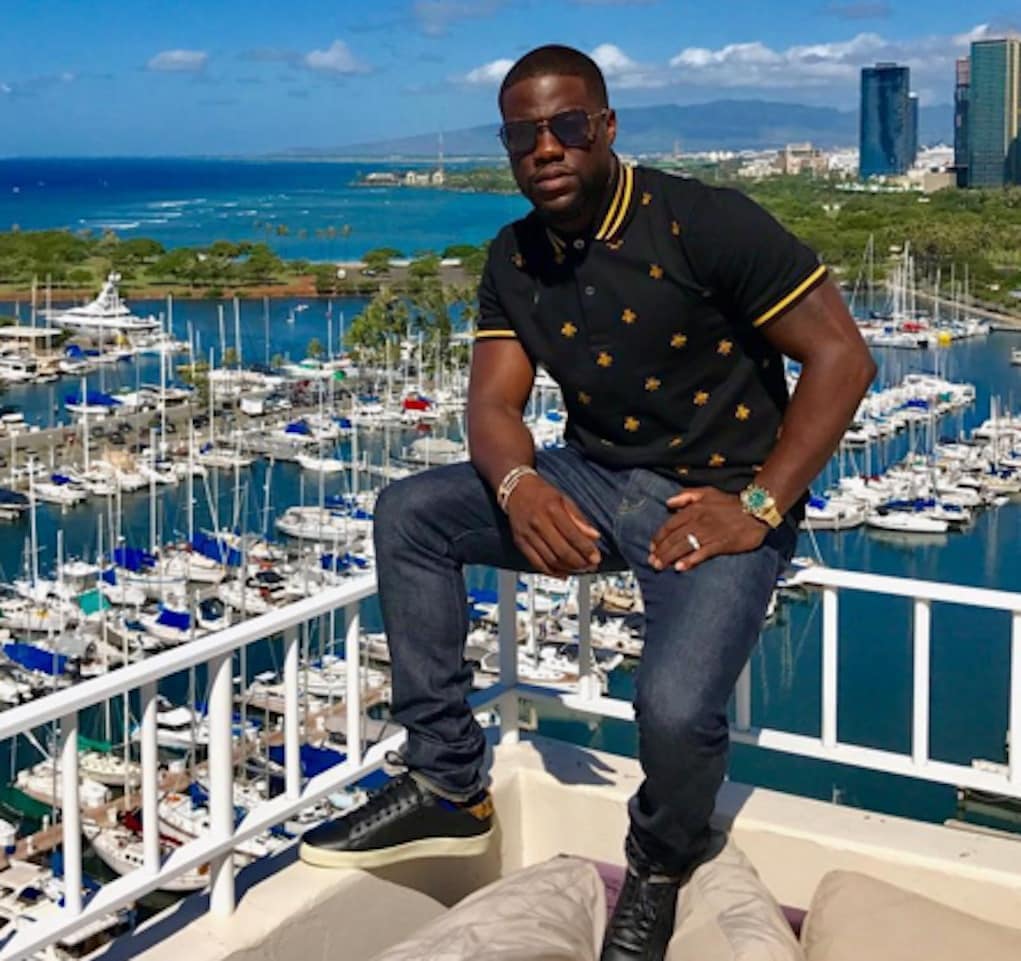 All that hard work Kevin Hart put in has finally paid off because Forbes magazine has just named him the new King of Comedy.
Since 2006, Jerry Seinfeld held this title, which was a combination of his pretax earnings over the last 10 years….totaling $900 million!
But now, Kevin has dethroned him. According to Forbes, between June 2015 – June 2016, Kevin made $87.5 million…which is $30 million more than what Jerry made.
His earnings include profits from touring, endorsements, films, DVD sales, paid appearances and TV specials.
Kevin has branched out in recent years, and aside from grossing over $1 million for each stop on his comedy tour, he has also appeared in movies and he's starring in a new H&M ad alongside David Beckham.
Get money, Kevin
….But am I the only one who doesn't find him funny?