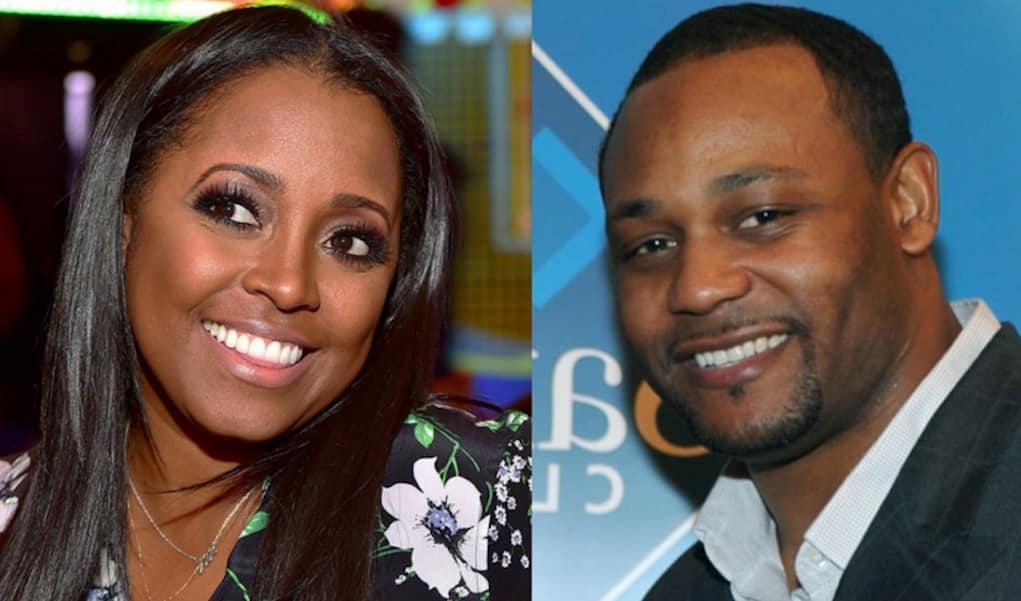 Keshia Knight Pulliam is finally speaking out about her divorce from Ed Hartwell, and the child actress confirms she was blindsided by the news.
In an interview with Entertainment Tonight, Keshia says Ed left their home in the morning, just like always. He said goodbye to her while she was still asleep in the bed. Moments later, she received a text from him saying their marriage was over!
"He left like any other day. He said goodbye I was still sleep in bed and he text me like, "Hey can I talk to you for a moment," which wasn't weird so I was like ok and then all I heard was " This is not working. I filed for divorce this morning and I'm coming to get my stuff…."
Keshia, who is currently pregnant, was emotional throughout the entire interview. But she really broke down when addressing Ed's request for a paternity test.
"I don't know if it's the hormones… no, it's all of it, because it's fresh. And it's hurtful. And I knew I couldn't be silent, because this isn't about money. This isn't about fame. This isn't about social media likes or follows. This is about my character — my integrity as a woman being attacked — and that's not OK."
Keshia says she never cheated on Ed, but she alleges that he had been unfaithful during their seven months of marriage — and SHE was the one who wanted to get a divorce before deciding to give him another chance.
"Early on in my marriage when I was faced with this, I was ready to leave. It's not OK. In the process, I found out I was pregnant. And I had to take another hard look and decide if I wanted to try to work through this and forgive him for the sake of the child. Like, I had divorce papers ready. I presented it to him. … Once I was pregnant I did decide to give him that one last chance."
Keshia said Ed asked her to give him another chance…but then turned around and filed for divorce himself! She has no desire to remain married to Ed, and she's no longer wearing her wedding ring.
"There's a baby in the middle of this! And regardless, if we don't want to be married, that's fine, because we agree on that. But this baby is what's important, and I feel like that's being lost."
She has not been in contact with Ed since he filed the papers. But in the end, she blames herself for giving him a second chance after he showed his true colors.
"I love who he pretended to be," she says. "I love who he portrayed himself as, and the one mistake I made was, when he showed me who he really was, not believing him. Not believing him the first time. When he said he wanted our marriage, he wanted our family — I believed him. That's why I gave him this one last chance, only for him to pull the rug from under me and blindside me."
Damn, poor Rudy.
Watch the full interview here.