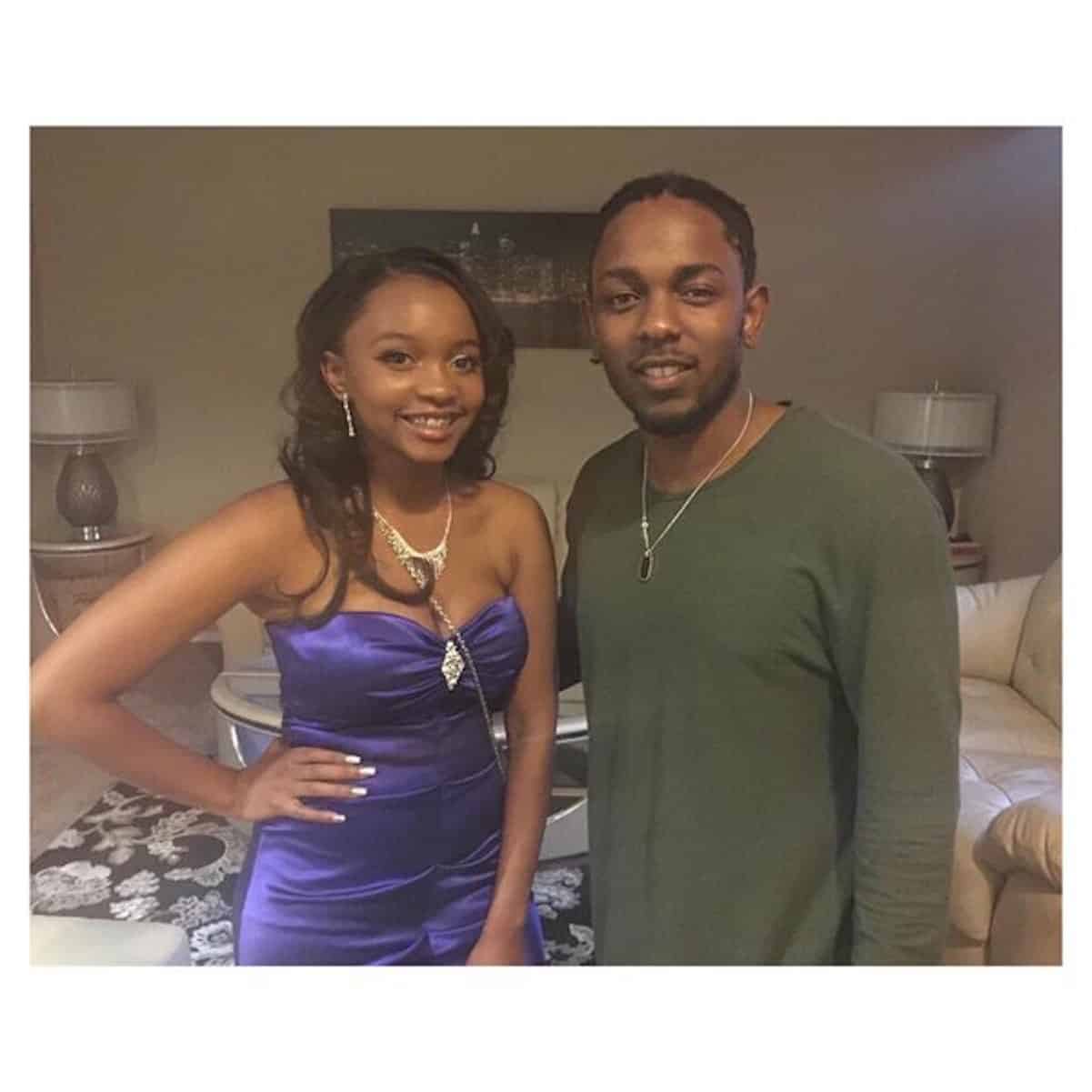 Kendrick Lamar's family hasn't kept it a secret that his sister, Kayla, got pregnant when she was just 13-years-old. And now, the tea is that she's 17 and pregnant with her 2nd baby!
Kayla allegedly shared the news and a positive pregnancy test on her Snapchat account. She's reportedly pregnant by her new boyfriend who was also her prom date.
I guess that new car Kendrick bought her for her graduation will come in handy now that she'll be a mother of two!
Graduation gift thank you big brother @kendricklamar ❤️ 2017 Toyota pic.twitter.com/4JuKX5NRor

— Kayla Duckworth (@Silnovia) June 2, 2017
Here she is talking about her labor and delivery for her first child:
Congrats?