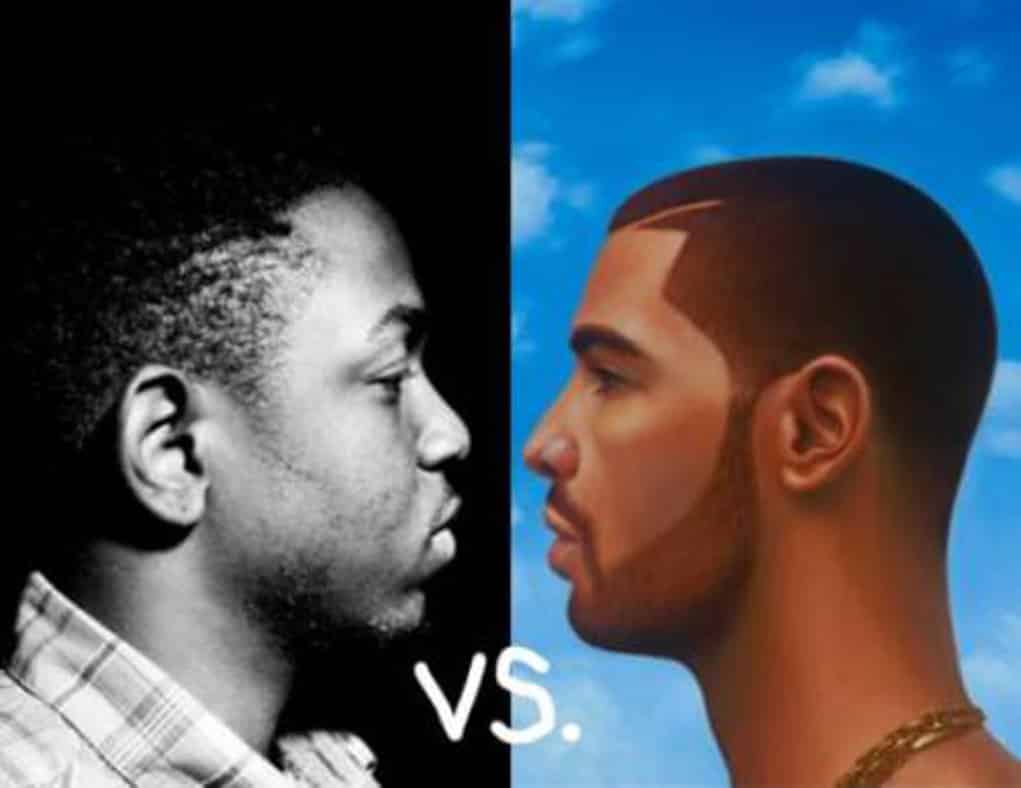 Kendrick Lamar is starting beef with Drake and throwing shade on new tracks.
Unhappy with all the publicity Drake has been getting for his beef with Meek Mill, Kendrick Lamar wants people to know he is still the best emcee out there.  Thinking that Drizzy is getting carried away and full of himself after bodying Meek, K-Dot is firing shots at the Toronto rapper on his tracks from the Compton: A Soundtrack by Dr. Dre, which is being released along with the Straight Outta Compton N.W.A. biopic.
Kendrick makes mention of other rappers looking to take his throne as the illest rapper on "Darkside/Gone."
"You scared of my heist now/But still I got enemies giving me energy/I wanna fight now/Subliminals sending me all of this hate/I thought I was holding the mic down."
That's a subliminal reference to the OVO rapper thinking he runs the hip hop game, but on "Deep Water" it becomes more clear that the Compton rapper is firing at Drake.  He references the 6ix rapper thinking he is better than he is because of the beef with Milly.
"They liable to bury him/They nominated SIX to carry him/They worry him to death but he no vegetarian/The beef is on his breath inheritin' the drama better than a Great White/N*gga, this is life in my aquarium"
"Feel's like you're drowning, don't you?/About a hundred miles down in that ocean/It's over, shoulda never jumped in/If you can't swim (if you can't swim, if you can't swim)/Oh my God, where's a life guard when you need one?"
"Motherf*cker know I started from the bottom."
These are just the early warning shots from Lamar, so it will be interesting to see what happens if this beef really gets started.  The YMCMB rapper won't be able to just push Kendrick over like he did with Meek.