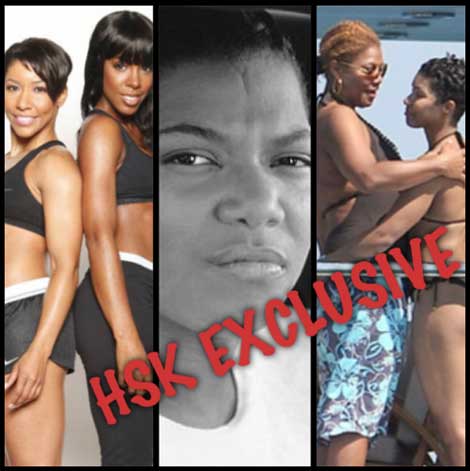 The Queen "Distraught" She Isn't There In Time Of Need …
HSK Exclusive – Queen Latifah is facing some incredibly tough times. We're sad to report, not only has the legendary lady lyricist lost her longtime boo, her mother is now said to be "terminally ill and confined to a wheelchair."
Now, La's close friends are deeply concerned La may slip into a deep depression, coupled by Jeanette reportedly failing to check in on her. Don't believe me.. Just ask Jada Pinkett.
You may recall back in 2010 Latifah — real name, Dana Owens — and longtime girlfriend Jeanette Jenkins bought a Hollywood Hills home together. Though we don't know exactly when the pair broke up, we can tell you Kelly Rowland and Jeanette Jenkins are now going strong!
"Latifah knew needing Jeanette's emotional support may perhaps bring them back together again. Instead, Jeanette is finally living her celebrity trainer dreams … thanks to her new girlfriend Kelly Rowland who's sharing the spotlight with her and producing the DVDs."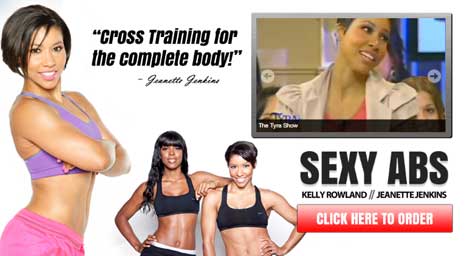 Here's the drop:
"This is something that she could never do while with Latifah 'cause she refused to workout or give Jeanette the fame she desired.

Jeanette also got tired of Queen Latifah consistently cheating on her with white strippers … on top of all the physical abuse whenever Latifah was high on weed or coke!

Prior to Jada Pinkett producing Queen Latifah's new talk show [set to premiere soon], all her friends were really worried about her depression over the breakup and her mother's illness. Jada offered to help her do the show in an attempt to help keep her busy!!"
Was Kelly Rowland making it rain on strippers at Magic City and Cheetahs for ATL's entire Gay Pride weekend? Of course! Don't believe me.. Just ask "Pretty Young Thug" Brat!