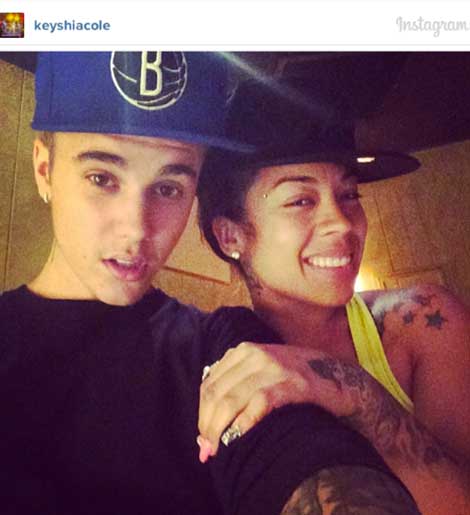 "Had a great time listening to @justinbieber album and finishing some stuff up for myself in the studio last night! His album sounds great."
Keisha Cole is the latest Black celebrity to jump on the Justin Bieber bandwagon, shamefully posting this pic to her IG, while jockin' his so-called 'music' too.
Here is what's out there:
"Fans bombarded her with comments like "Only In America! Celebs condone other celebs racism!" While that comment was pretty tame, the others went all the way in on Keyshia Cole. One woman said, "The racist…no way after hearing him talk about killing a ni**er and it being one less would I ever work with him. But some of us people overlook that crap for money."
​Let's Go!​