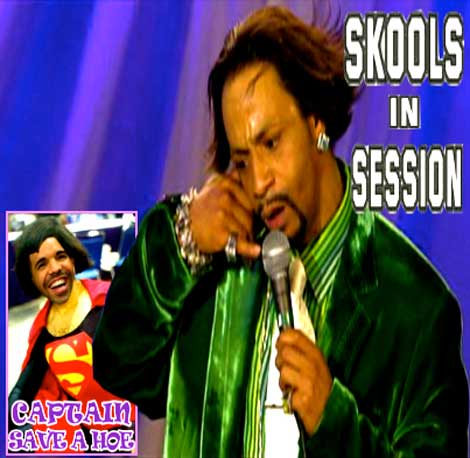 Stay In Yo Lane, L7 Man!
HSK Exclusive – Drake's SNL satire of Katt Williams has sparked Mr. Pimp Chronicles himself to lend Degrassi-Boy a lil Pimpology … calling Aubrey Graham out as nothing more than Captain Save A Hoe!!!
Check it: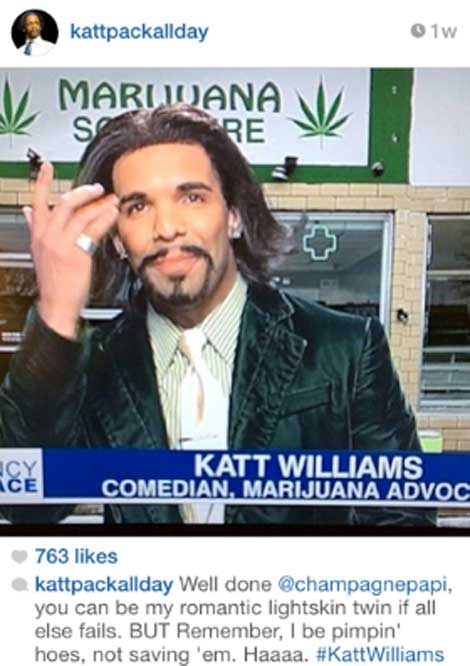 Does Drake hit strip clubs and make it rain — to the tune of $50K — just to cover up his DL doings with the boyzzz? Of course … Just ask George Clooney, who we're told sometimes shows up at one West LA strip club — with his boyzzz — to hand out Benjamin's to strippers, under the same agenda. Don't believe me.. Ask Oliver!!!