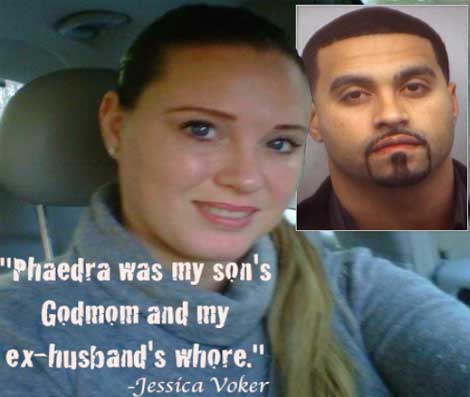 HSK Exclusive – Just days after Apollo Nida's Jan. 24th arrest, HSK has confirmed the identity of one named 'police informant' reportedly responsible for helping the Feds gather enough evidence to arrest and charge the RHOA husband with bank fraud and identity theft!
Wait … There's A LOT morel!!!
Details we've gathered point to Phaedra Parks as not just the mastermind behind the scams, but also a Federal informant herself!!!
"To keep it real, I'm sure he [Apollo] is cleaner than her. This woman [Phaedra] does mortgage fraud, prostitution, all types of things." -Jessica Voker
You may recall … Back in April 2013, Jessica Lacy Voker took to the press, accusing Phaedra of having a smash-affair with her now ex-husband, Varney Voker. Know how she found out? According to our tipster, the Feds told her! Not only are we told that's the reason why Jessica Voker had no problem with snitch'in on Phaedra … we've also learned detailed information behind Phaedra's alleged criminal connections to the Vokers AND their reported links to the Gangster Disciples!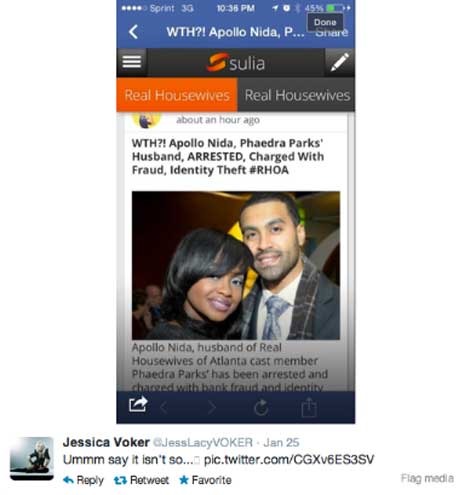 Here's the drop:
"Jessica Voker first met Varney Voker through Phaedra … when she was a hooker turning tricks, working for Phaedra. Phaedra was Varney Voker's lawyer, business partner and lover … and she [Phaedra] taught him [Varney] the mortgage fraud game.

Jessica Voker told the feds about their entire drug and mortgage fraud operation after she was arrested herself in Atlanta. She got Phaedra and Varney … his twin brother, Varmah as well as many other Gangster Disciples … indicted. She then flew out to Vegas under Phaedra's and the Feds' direction, wearing a wire to seal the deal. Later, the Feds told Jessica that Phaedra had been sleeping with her husband the entire time … so she began to implicate Phaedra in all of the crimes too!

After being indicted, Phaedra convinced him [Varney] to turn informant in order to protect herself. Every client Phaedra has she convinces to cooperate so that she can save herself from being discovered as the real mastermind behind all the crimes!"
Is Phaedra Parks known to have served up double professionals 'in rooms filled with other people watching'? I don't know … Ask Mystical or Mannie Fresh.
Check out this recent Twitter conversation what we discovered on Jessica Voker's feed …