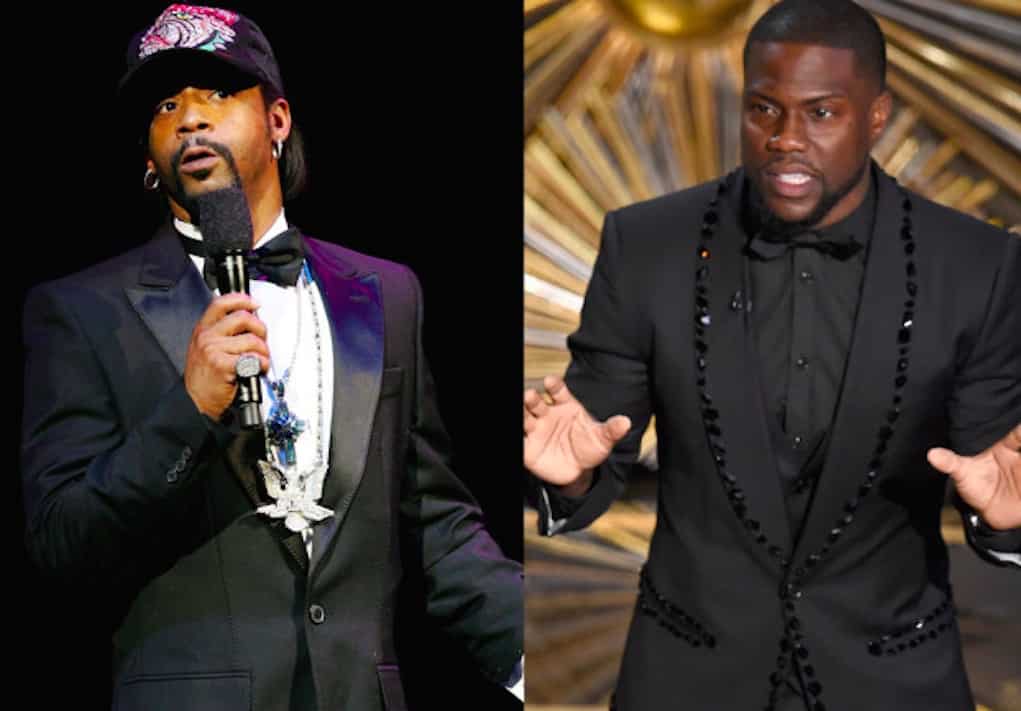 Shots fired!
We already know Katt Williams and Kevin Hart aren't the best of friends, but Katt has taken his hate for Kevin to a whole new level. During his latest Atlanta show, Katt went in on the Ride Along star for taking it up the azz to advance his movie career!
But not only that, Katt calls Kevin a puppet. He tells the crowd don't be mad at Kevin, be mad at the people pulling his strings.
Peep the highlights:
"Even if that n****'s a puppet, it's not his fault,"
"I don't care nothing that happens to Kevin [Hart], I just wish him the best. I just know that that's somebody's hand stuck up that baby, you understand. Oh, we're a puppet show, boo boo. Please believe it. You're looking at the only n**** that ain't,"
"So, since I've already officially proven to myself that I really am who Richard Pryor passed his torch to, and that I was able to do it without letting a man suck my d*ck, or sucking a man's d*ck. I walked in with a virgin a**hole, I walked out with a virgin a**hole. I got the same soul today that I had when I did Pimp Chronicles all the way to the end of Pimp Chronicles."
And here's the video proof!