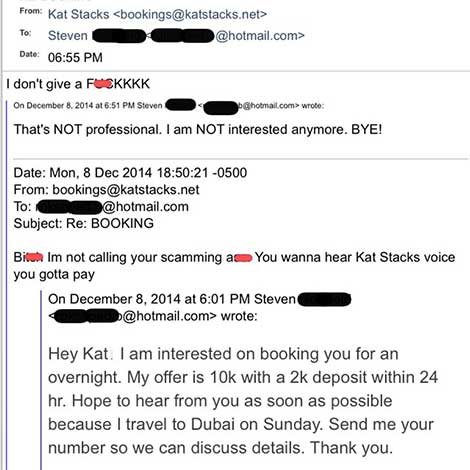 RE: Expose these hoes Jacky
Hey Jacky,

Some Dubai Guy asked to spend a night with Katt Stacks and she started to front like she's too good to be doing this, i'm a little confuse especially when she was the same chick thats been guzzling down dudes for $100 dollars n she acting like she got money like that.

Wasn't she begging her pimp Que from World Star to help her with her bills some time ago smh These Hoes be lying. She f*cked every rapper and missed an opportunity to release her book and now she's acting like she too good to pass Dubai. Didnt Chopper from making the band make a sex video of her, I think I saw a clip when he f*cked her and posted the clip online a few years ago, smh.