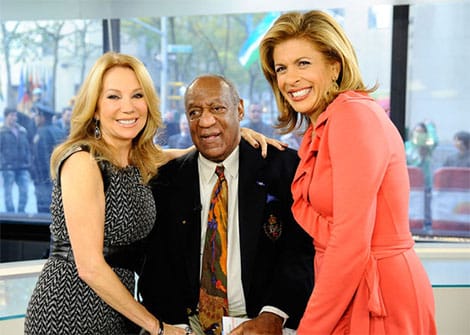 Kathy Lee Gifford is the latest female to put a Cosby encounter out there.
Here's the twist — Gifford's story is much different than what we're heard from others. According to The Today Show host … Cosby "respected" her wishes after she declined his alleged kissing-advance.
Gifford put out that word during yesterday's broadcast of her show, telling that the alleged incident went down back in the late 70's. That's when she says she and Cosby were on tour together.
Check out what Kathy Lee Gifford had to say about it:
"I will admit towards the very, very end of the last time I saw him, he did try to kiss me. I said, 'No, Bill, no, we're friends,' and he said, 'OK, good night,' and I said, 'Good night.' And I went into my room, and he went into his room."

A lot of married men come on to single women. But once I said, 'No, absolutely not,' he respected it."