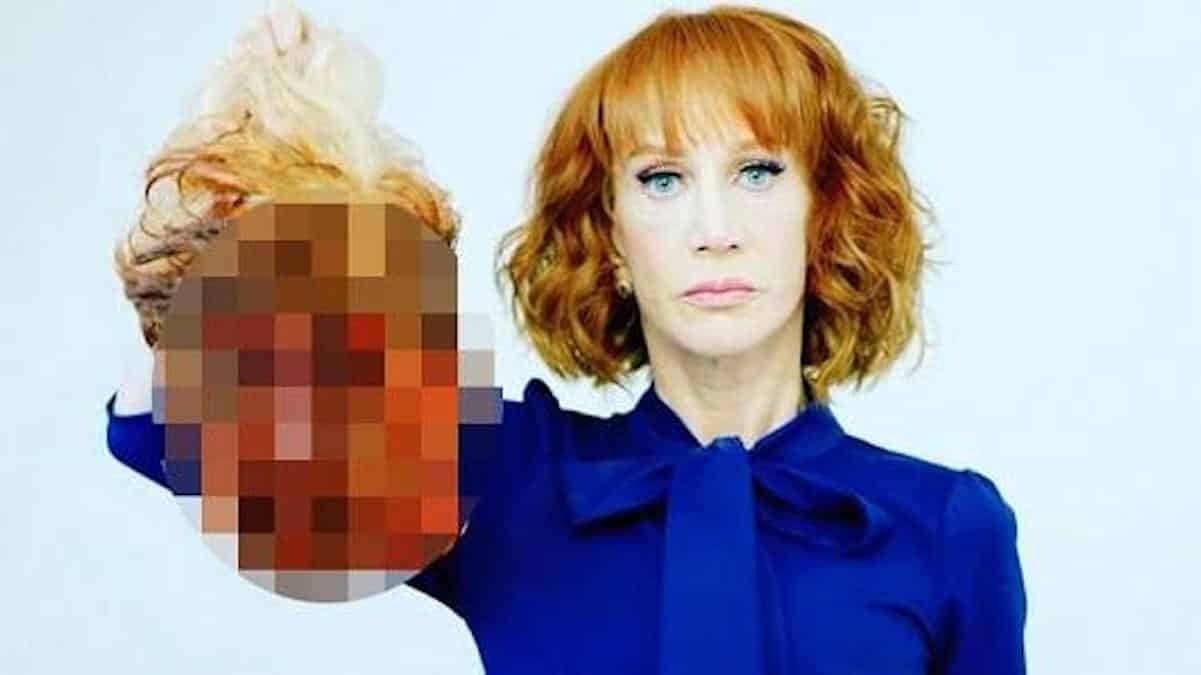 Kathy Griffin is feeling the heat after mocking President Trump by holding a bloody mask that resembled the President.
After getting a call from the secret service, the comedienne got fired from multiple jobs, had events canceled, has received death threats, and says she has been "bullied" by the First Family.
"If you don't stand up, you get run over. What's happening to me has never happened in this great country. A sitting president of the U.S… is personally trying to ruin my life forever."
She says Trump is attacking her because she's a woman. She even went on the record to call Trump a "fool"!
"This is a woman thing…I'm going to make fun of him more now,"
Here's a clip of her breaking down during her press conference.
You can watch her full statement here: