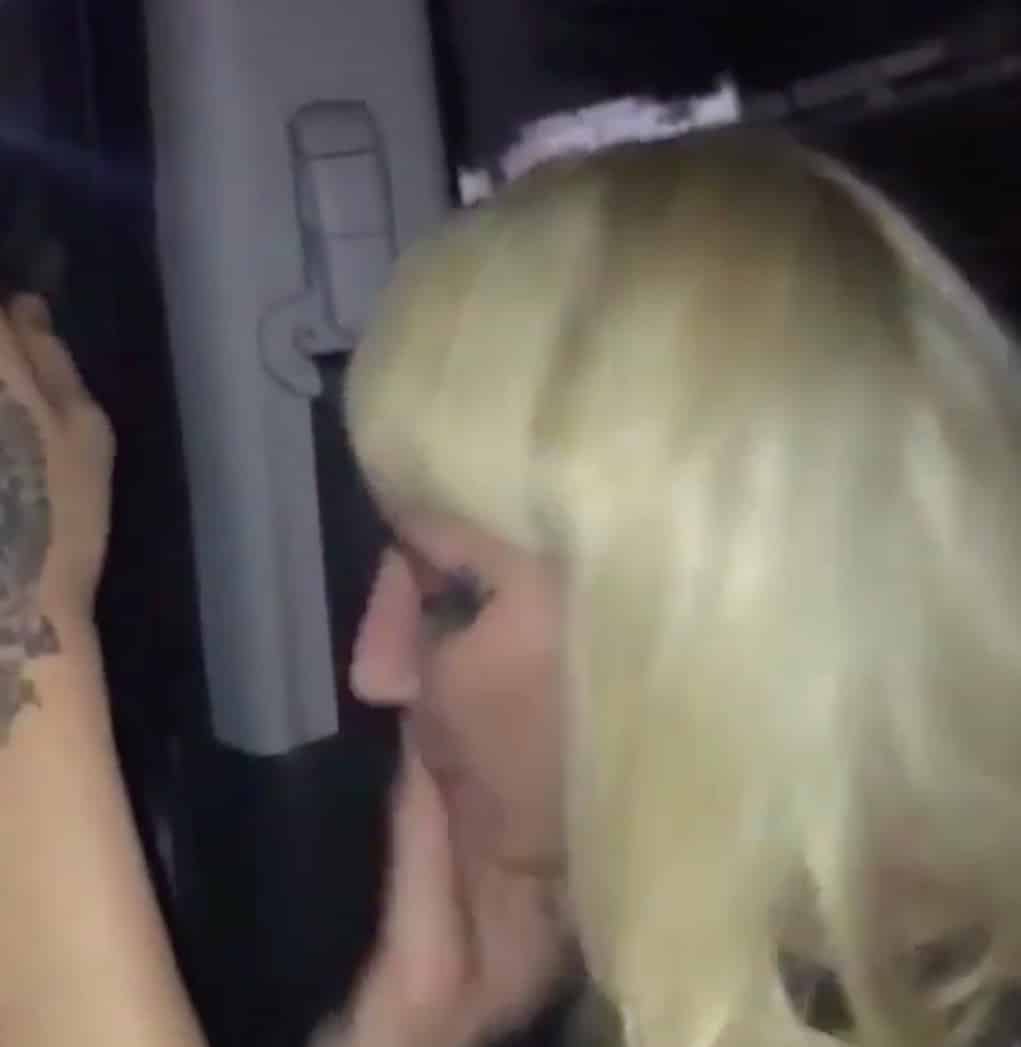 Kat Stacks, the racist h** that tried to frame Soulja Boy as a coke head, just got roughed up by her boyfriend…and it was all caught on video!
The footage was initially recovered by Hot 97, and it has made its way onto all the blogs.
The man can be seen pulling Kat's hair and spitting in her face. At first, it was assumed he was her pimp. But Kat cleared things up by confirming that he's her ex-boyfriend who loves to get physical when he's on drugs.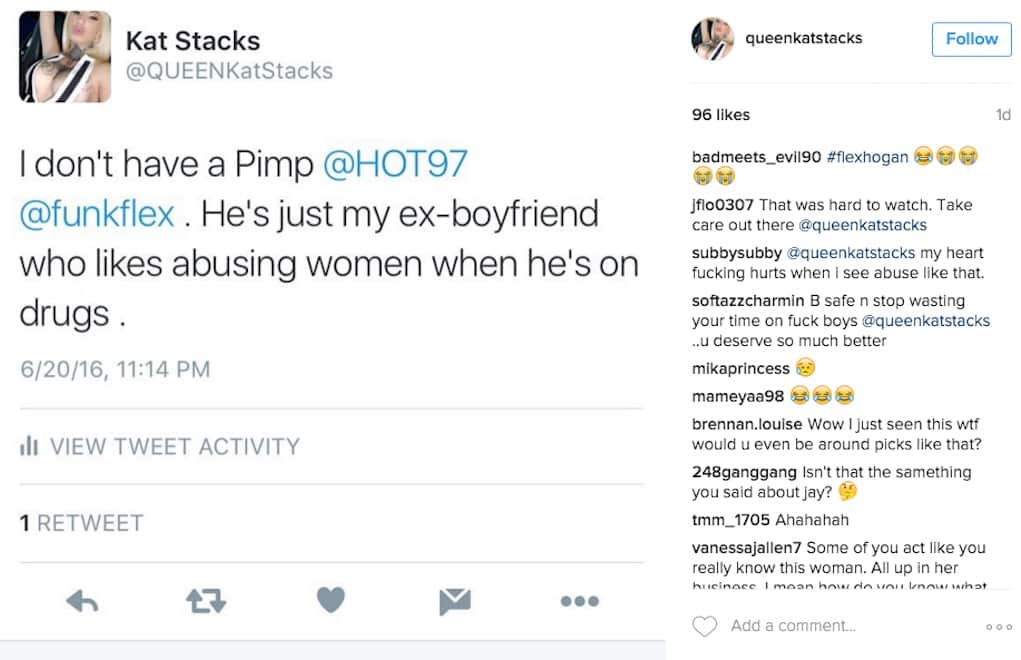 In true attention w****** fashion, Kat began to post all of her ex-boyfriend Trill's text messages on Instagram. She also posted his government name and his mugshot from a previous arrest.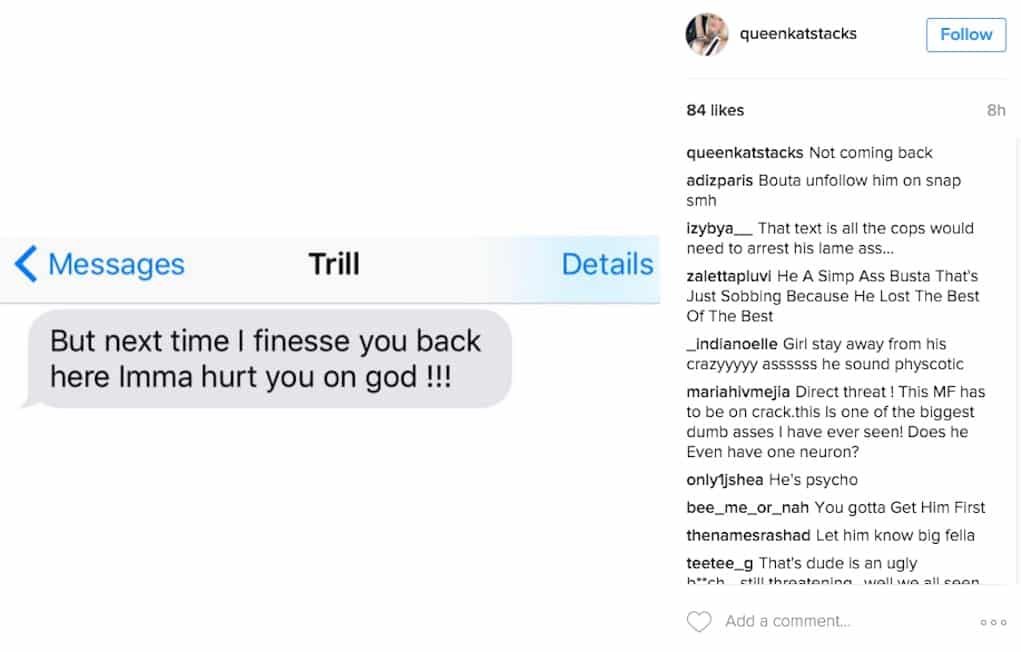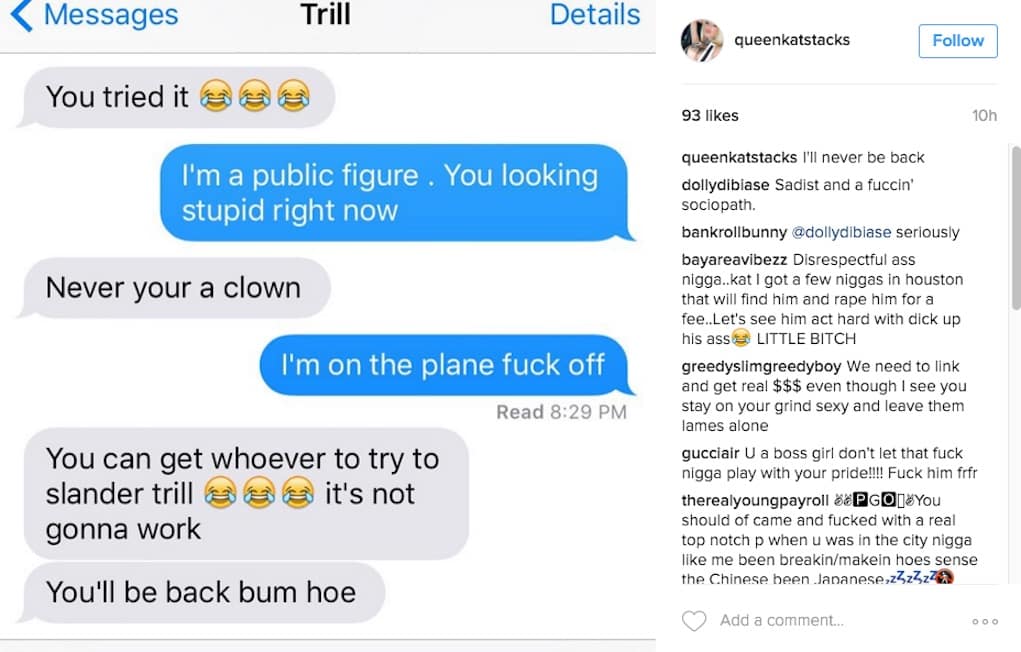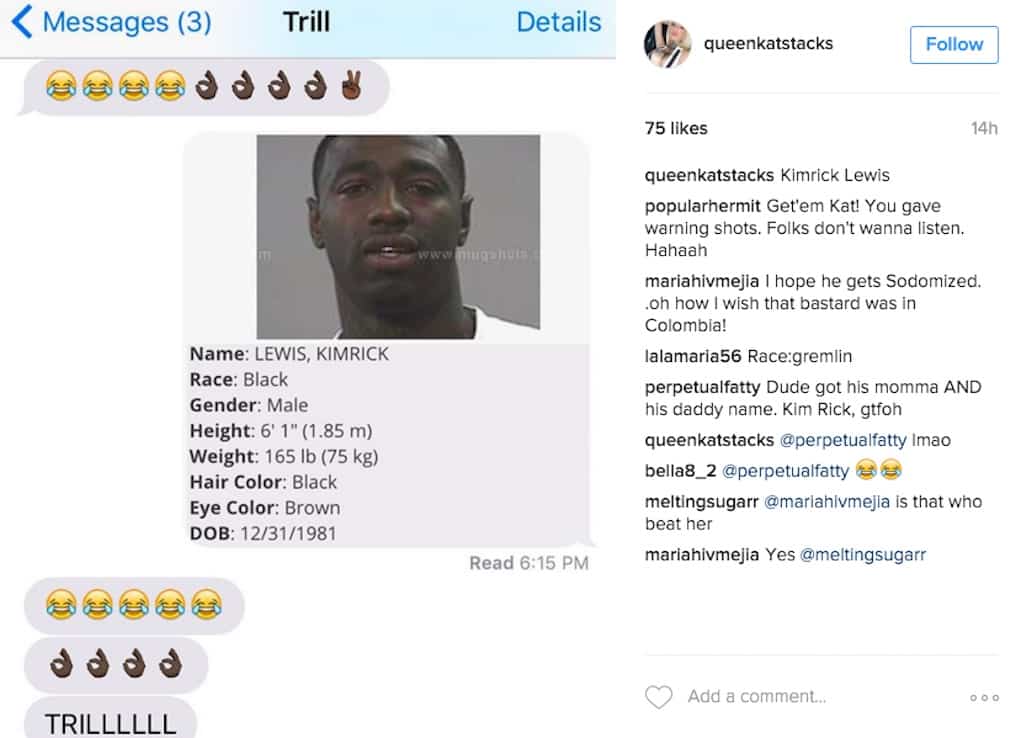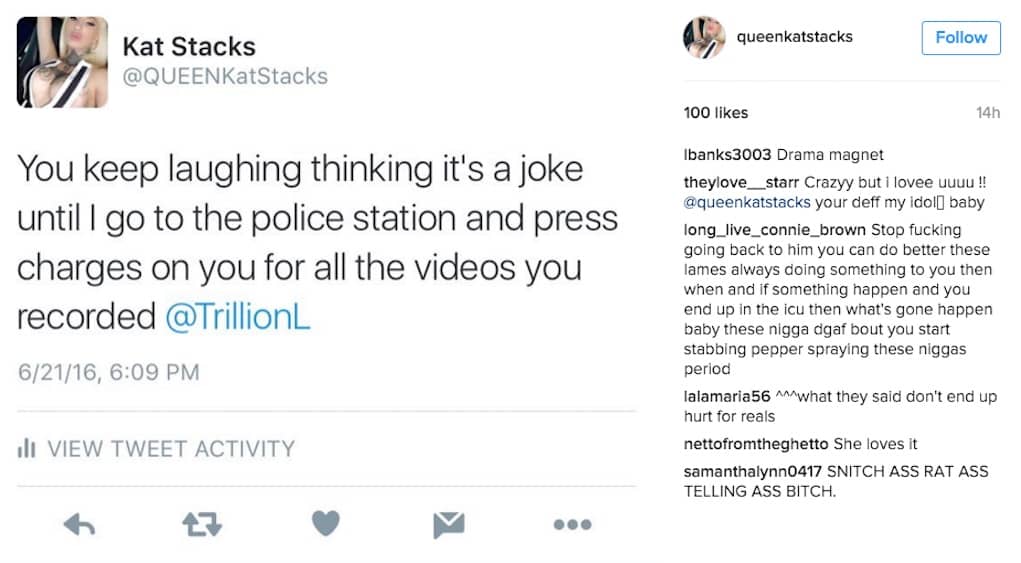 Despite this man being an abusive druggie, Kat continues to go back to him. She confirms this isn't the first time he put hands on her!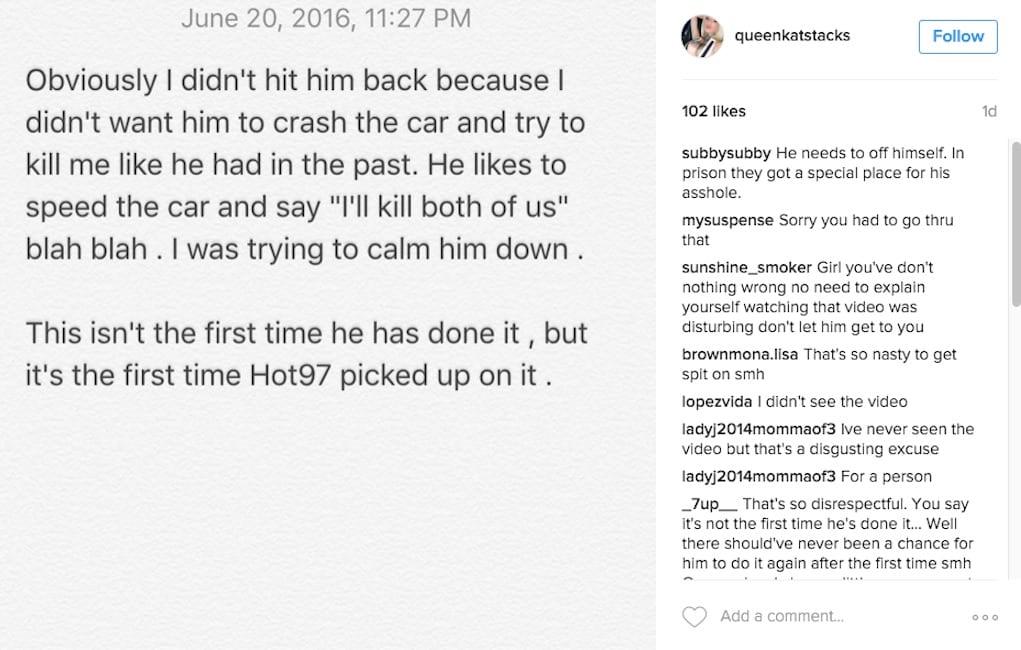 Do you feel bad for her?