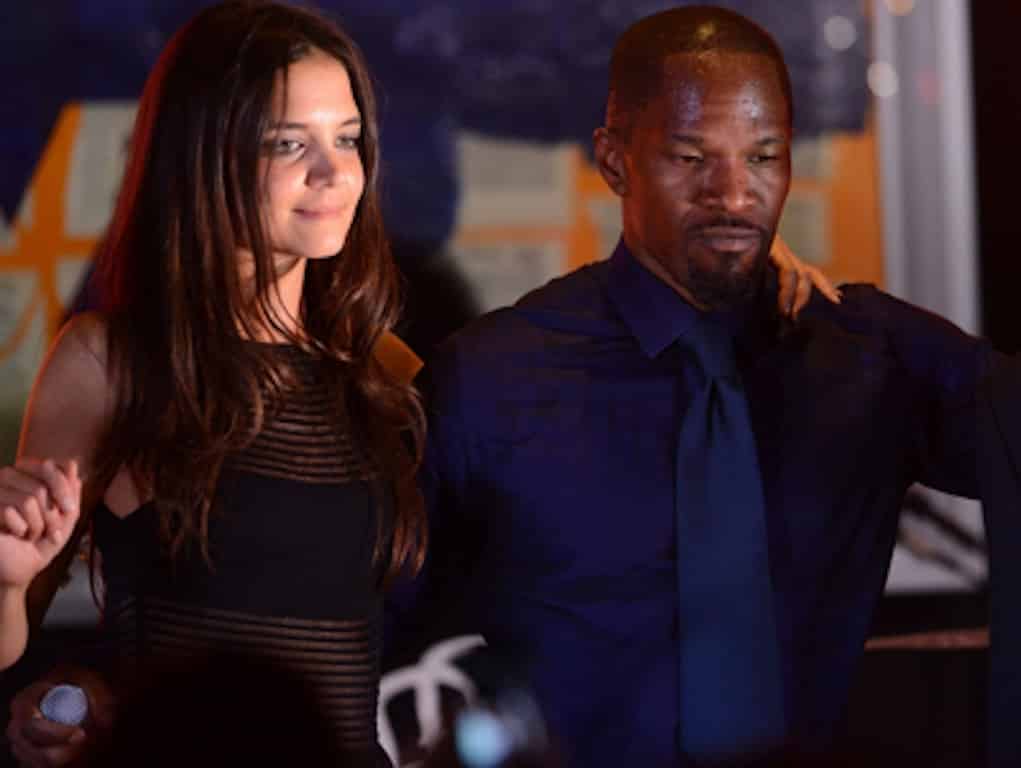 Claudia Jordan dropped a bombshell during an appearance on the podcast "Allegedly with Theo Von & Matthew Cole Weiss." The actress and reality t.v. star confirmed during the interview what all of us have suspected: Jamie Foxx and Katie Holmes are definitely hooking up.
"He is very happy with her, so I like that he seems very happy," – Claudia Jordan
But one day after making those comments, Claudia is backtracking. I guess she got a call from Jamie's people!
"I have no knowledge of Jamie with Katie at all. I've never seen them together, he's never told me he's dating her," – Claudia Jordan
LOL, yeah okay.
Claudia then gave an interview to ET to try to clear up her statements. She said she "misspoke" during the podcast.
"A lot of times, I get asked questions about celebrities — some I know, some I don't — a lot times we just give a safe kind of generic answer. Sorry to not have this bombshell story, but I cannot confirm them," – Claudia Jordan
Jamie and Claudia are longtime friends. They even worked together on Jamie's Sirius XM comedy channel, The Foxxhole.
Last we heard, Jamie and Katie had called it quits, but it looks like they have kissed and made up. Is a wedding up next?