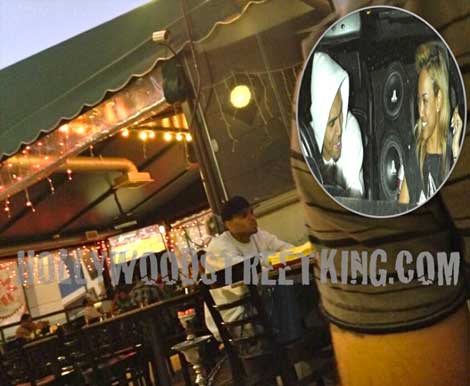 HSK Exclusive – Breezy wasn't about to have a town car grab him from rehab — especially when his Asian persuasion was on her way to pick him up … 74-days earlier than expected!
An insider exclusively tells HSK, Karrueche Tran scooped the singer from rehab — just 16-days after checking in — after reports reveal he took his in-patient "anger management" care to the outside.
"Chris is continuing his rehab program as an outpatient … and is also completing his community service in the Los Angeles area."
Within hours of his release, Chris and Karrueche were spotted on the block of HSK's former office … grabbing a bite near Jane's House, from Hollywood Boulevard's Te'Kila Restaurant.
Here's the drop:
"Chris and Karrueche were sitting outside on the patio. Chris was cool, he took pictures with staff."