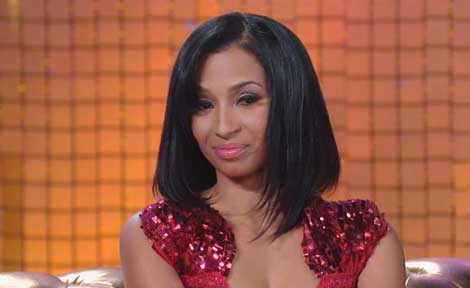 KR's Connection To Former Most Wanted Man Exposed
"If anything moves through Chicago, it moves through me." – Nate Hill, Pocketown Records founder
HSK Exclusive – We are learning more about the mysterious past of Love & Hip Hop Atlanta's Karlie Redd. It's a shady history we've learned the 46-year-old LHHA leading lady once shared with one of America's most wanted fugitives.
Insiders have revealed 49-year-old Nathan 'Nate' Hill, who's serving a lifetime prison sentence, is the biological father of Keisha 'Karlie Redd' Lewis' 18-year-old daughter, Jazmin(e) – who sources say is a student at Atlanta's Clark University.
Sources say, Karlie was devastated after the news of her teen daughter surfaced during the LHHA reunion show. We're told Karlie Red didn't want the world to know Jazmin's's father is the notorious Chicago gangster, Nate Hill.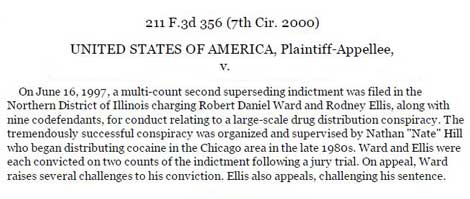 Back in January 1998 – Hill, who remained on the lamb for two-years, fleeing to Africa to avoid prosecution for supplying the Gangster Disciples and Vice Lords gangs with more than 6,600 pounds of cocaine from 1987 to 1995, was tracked down and caught by U.S. law enforcement officials in one of the most remote corners of the world: Conakry, capital of the West African nation of Guinea.
Here's what deputy U.S. Marshal Bill O'Malley had to say about Hill's arrest:
"Hill, who was wanted in Chicago on murder and drug-trafficking charges and was named to the U.S. Marshals Service's 15 Most Wanted List in 1996, was traced to Conakry through telephone records in a related case. Hill was apprehended and flown to Chicago. He pleaded not guilty to the charges and was ordered held without bail."
This after it was reported back in December 1996, "two girlfriends of Hill's are also missing and presumed to be in hiding with him".
That's before Hill was sentenced to life and fined $8.5 million, and forfeited cash and property valued at $5 million. He was convicted of drug conspiracy, tax fraud, money laundering, operating an ongoing criminal enterprise and ordering the killings of three enemies, two of whom were, in fact, killed.
With his drug money, Hill moved into the recording business, founding New York-based Pocketown, named after his South Side neighborhood at 78th and Stony Island. Pocketown scored a top 10 music video with "Froggy Style" by Nuttin' Nyce in 1995 and published "Wandering Eyes," which was on the soundtrack of Whoopi Goldberg's film "Sister Act 2."
Here's what prosecutors had to say about Nathan Hill in filed court documents:
"Drug trafficking provided Hill with sizable profits which he used to purchase homes, cars, boats, and, eventually, a four-engine JetStar aircraft. Hill also sought legitimate business opportunities through which he could launder his drug proceeds. One of these businesses was Pocketown Records, a record producing and manufacturing business formed in 1993 by Nate Hill and Michael Jefferson.

At Hill's direction, Rodney Ellis, a cousin to Hill, participated in the operation of Pocketown Records. Ellis managed Pocketown's daily operations and financial activities. Pocketown's expenses were paid primarily in cash. For example, no salary checks were issued; instead Hill handed out cash payments to Pocketown workers. On several occasions, Ellis transported large amounts of cash from Chicago to Pocketown, which was located in New York, and at other times, Ellis received deliveries of cash from other Hill employees. Ellis prepared false records for Pocketown in an attempt to justify the influx of cash to the business. Ellis also provided inaccurate information to the accountant who was preparing Pocketown's 1993 tax returns. Ellis then signed the falsified return and filed it with the IRS. Ellis later became involved in another of Hill's business ventures, the production of a motion picture entitled "Reasons" which was based on Hill's life story. Ellis played a limited role in the "Reasons" production, unsuccessfully attempting to persuade a recording company to produce the soundtrack for the film."