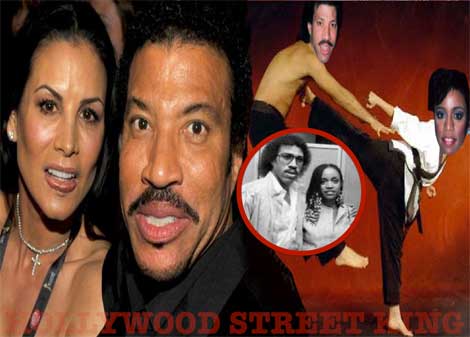 "Don't Be Stupid and Get Married!" ~Lionel Richie
Lionel Richie has at least two regrets — sending his former wife of 17-years to Karate school … and putting a ring on his gold diggin' side chick. Don't believe me.. Just ask UK rapper Tinie Tempah, who's revealed the former Commodores' "never get married" advice.
"Both Brenda Harvey and Diana Alexander forced Lionel all the way to the bank!"
Brenda, Lionel's high school sweetheart was awarded a cool $20-million from her divorce settlement. Just a few months after wife number two's divorce from Lionel — equipped with a pair of then 12 and 16-year old kids fathered by the singer — Diana landed $300K in monthly child support from the singer.
Here's what Lionel Richie told British rapper Tinie Tempah:
"The best advice I can give you is not to be stupid and get married."
Did Brenda Harvey put those Karate lessons to work on Lionel and Dirty Diana, after she caught her husband with the Harlot inside a Beverly Hills Hotel suite? Of course! Just ask Nicole Richie, who knows all about her daddy's pair of recent face lifts!!!