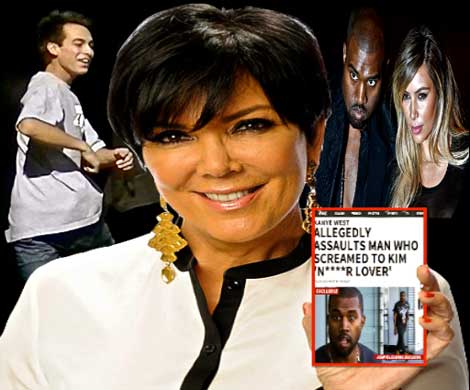 "It was all an act, with Kris being the director."
HSK Exclusive – We're getting exclusive word exposing Kris Jenner for drumming up "the idea", said to have led to Kanye's supposed attack on that N-word dropp'in teen.
You'll recall reports of the alleged Beverly Hills incident made headlines, back in January 2014. Don't believe me… Just ask Harvey Levin.
The whistle blower — who's close to the KKK Kamp — exclusively gives up the goods to HSK. "Kris came up with the idea as a publicity stunt," says the source. "She used TMZ to break the story."
Dig the Drop:
"Jonathan Cheban, he's Kim's best friend, convinced his teen friend to stage the fight with Kanye. The whole thing was masterminded by Kris, for the reality show."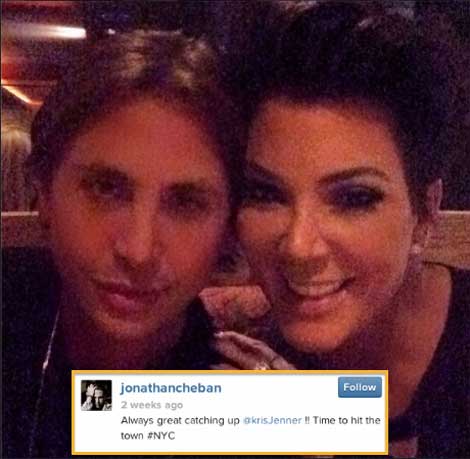 This news comes as reports reveal, "the home that's shown on episodes of their show is not the one they live inside! They film exterior scenes at a home twenty miles away from their real pad, which is much less glamorous."
Is Kris 'Kougar' Jenner on Court records admitting she orchestrated Kanye's proposal to Kim? Of course! Don't believe me.. Ask Chad Hurley.