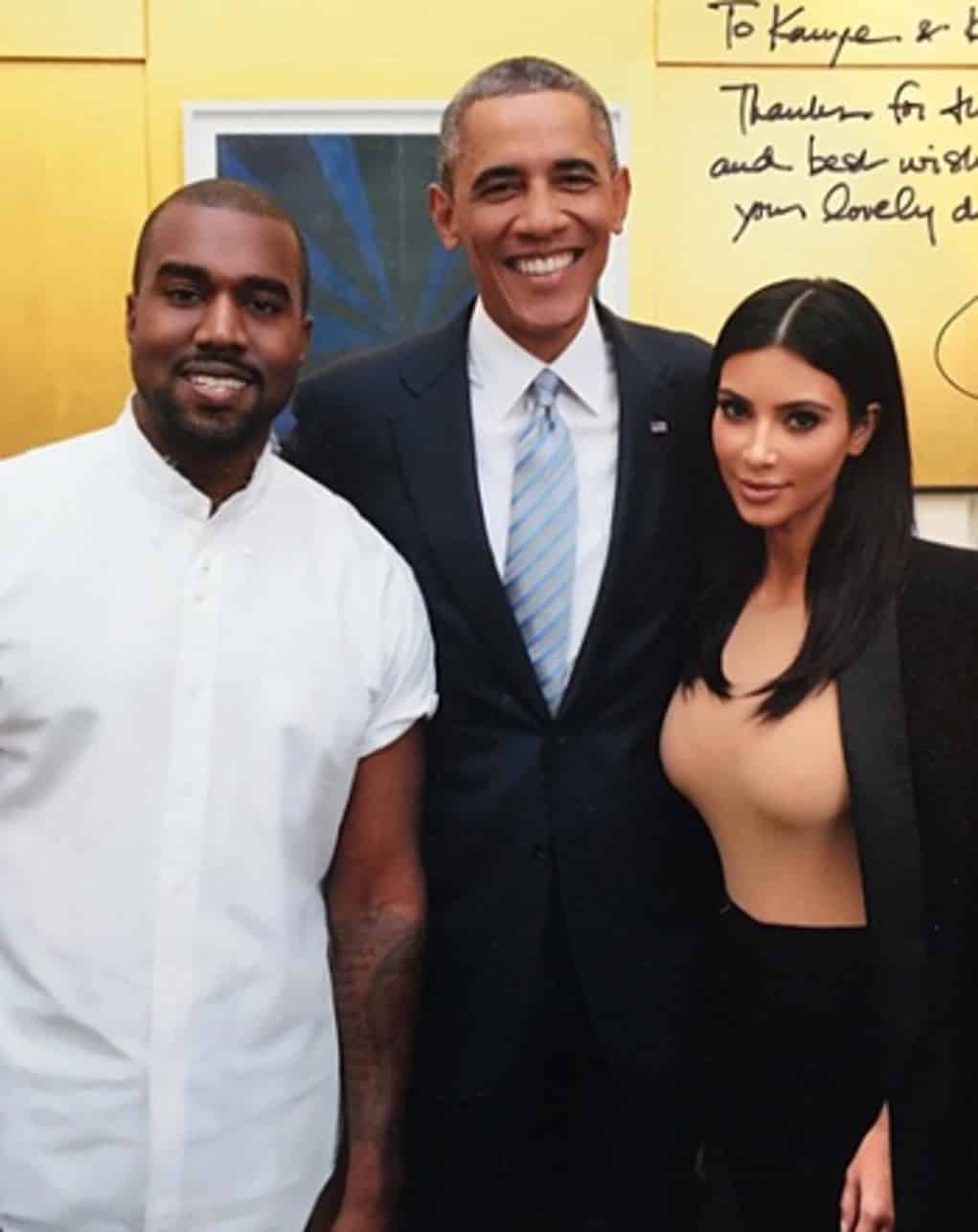 Kanye West and his wife recently had the privilege of spending some time with POTUS.   The Chicago legends had some time to talk politics.  President Obama even weighed in on the chance of West running for office, and joked that 'Ye would make a great Speaker Of The House.
After the meeting Yeezus thought it would be polite to bless the Pres, so he sent him two pairs of Yeezys: one Yeezy Boost 350, and one Yeezy 750 Boost.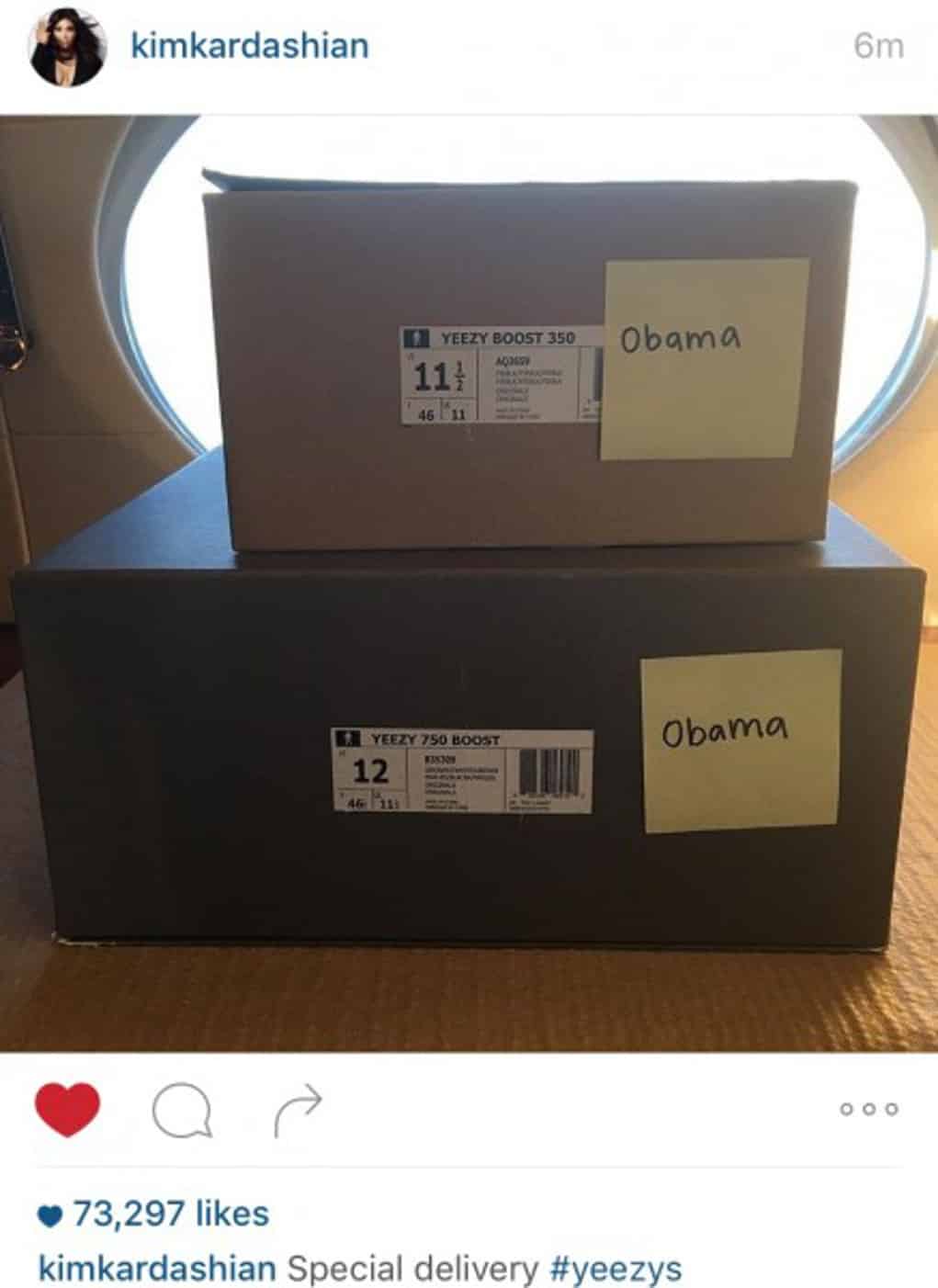 Kim Kardashian posted a photo of her husband's generosity on Instagram.   Which is definitely a humblebrag is ever there was one.
Wonder if this means that Barack is going to become a hypebeast too.