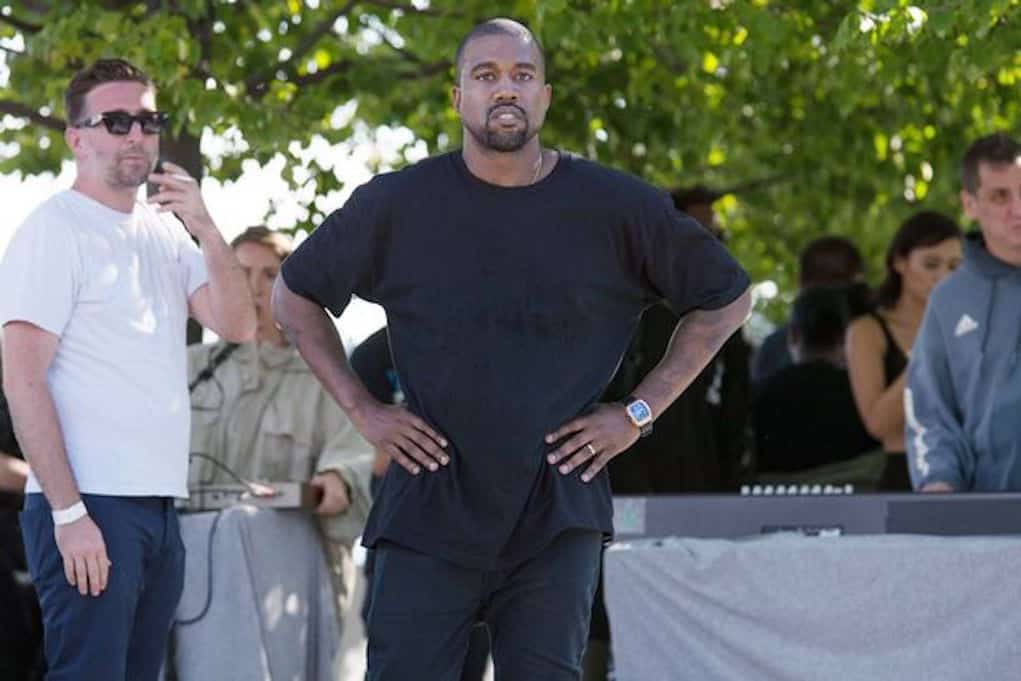 After his disastrous Yeezy Season 4 runway show, it looks like Kanye West is going off the grid.
The rapper received backlash after his models fainted and hobbled down the catwalk in ill-fitted shoes. No one from the Yeezy staff helped the models. Instead, attendees of the show came to the rescue to help carry exhausted models down the runway.
On top of that, Season 4 looked exactly like Seasons 1, 2 and 3 which leads us all to wonder…why the hell does he even bother releasing new collections?
Yeezy always talked about how he never used a cell phone, and he got his first cell phone to call Kim and beg her to divorce Kris Humphries. But it looks like Kanye is ready to ditch the phone once again. This time, he's getting rid of his celly to let his creative juices flow.
I got rid of my phone so I can have air to create

— KANYE WEST (@kanyewest) September 14, 2016
Good luck trying to get in contact with your hubby, Kim.