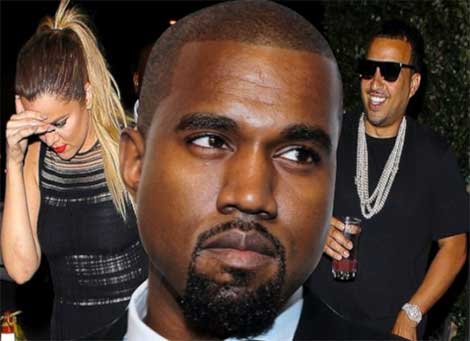 "Kanye West doesn't approve of French being close to his sister-in-law… he wants to be the only rap star in the Kardashian family."
HSK Exclusive – French Montana may believe he and Kanye are cool… but Kanye's reported actions say anything but that!
We're told French asked Khloe to get the green light from Kanye, to be at Kim's May 24th wedding in Paris. Our tipster tells us… it's a request which Ye swiftly turned down! Know why? Kanye is said to be holding a grudge against French Montana — over his previous refusal to sign with G.O.O.D. Music.
Here's the drop:
"French tried hard to get an invite Kanye's wedding… and Kanye knew this. Kanye told Khloe NO!"