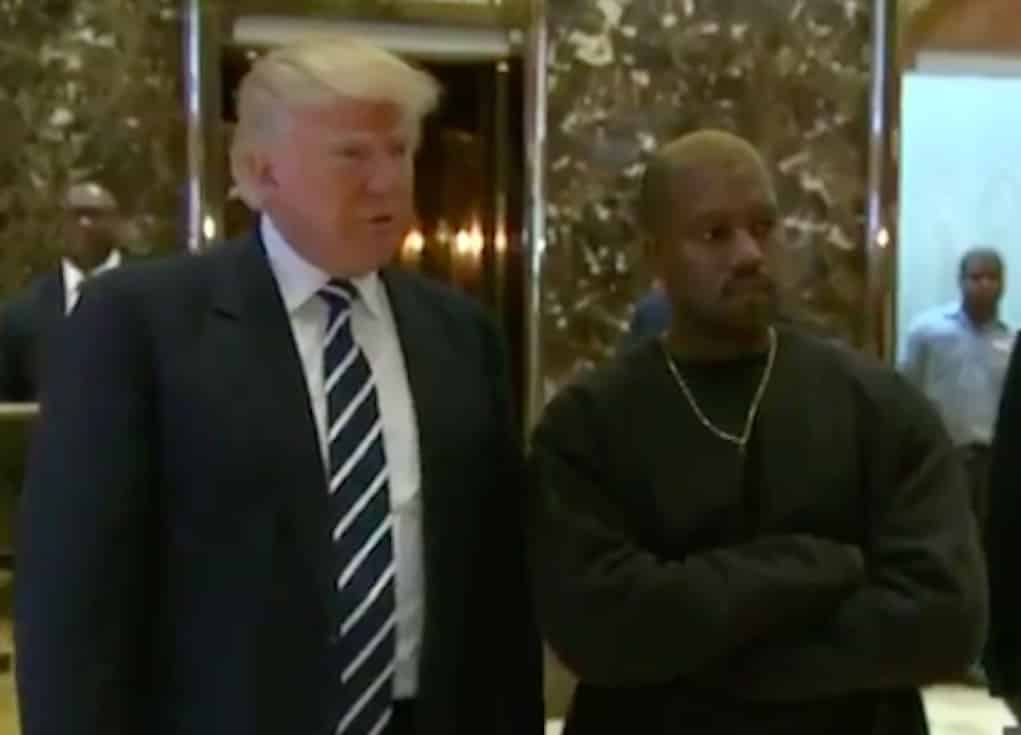 Kanye waltzed his crazy azz right into Trump Tower today along with a camera crew to speak to President-elect Donald Trump.
In the video, Kanye is skipping through the lobby with his golden blonde hair and a huge smile on his face, looking deranged as hell. Kris Jenner's boy toy, Corey Gamble, can also be seen walking alongside the rapper.
The two attention wh*res then took their meeting back downstairs and posed for pictures. Trump said he and Kanye had been friends for a long time, and they were discussing "life" for about 15 minutes.
Photographers asked Kanye a series of questions that he refused to answer. When asked if he would perform at Trump's inauguration, Kanye smiled and said, "I just want to take a picture right now."
Kimmy, come get your man.
Omg, KANYE is at TRUMP TOWER right now pic.twitter.com/uFtVgbRgRz

— Steve Kopack (@SteveKopack) December 13, 2016
WTF do you think Yeezy is filming? An episode of KUWTK?