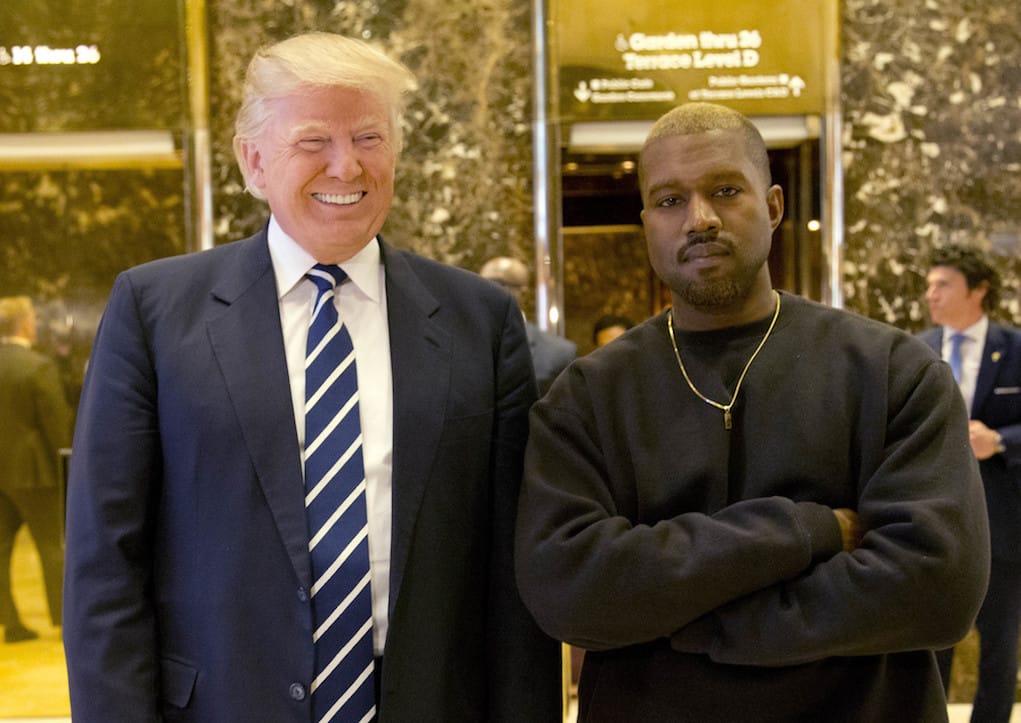 Everyone was puzzled how Kanye West went from the loony bin straight to Trump Tower to meet with the President-elect, and now, the rapper has explained why.
In his first time tweeting since his mental breakdown, Kanye says he met with Donald Trump to discuss "multicultural issues," including bullying and the violence in Chicago.
He then ended his tweets with the hashtag #2024 – proclaiming he'll be sitting out for the 2020 election, but he'll be running in 2024.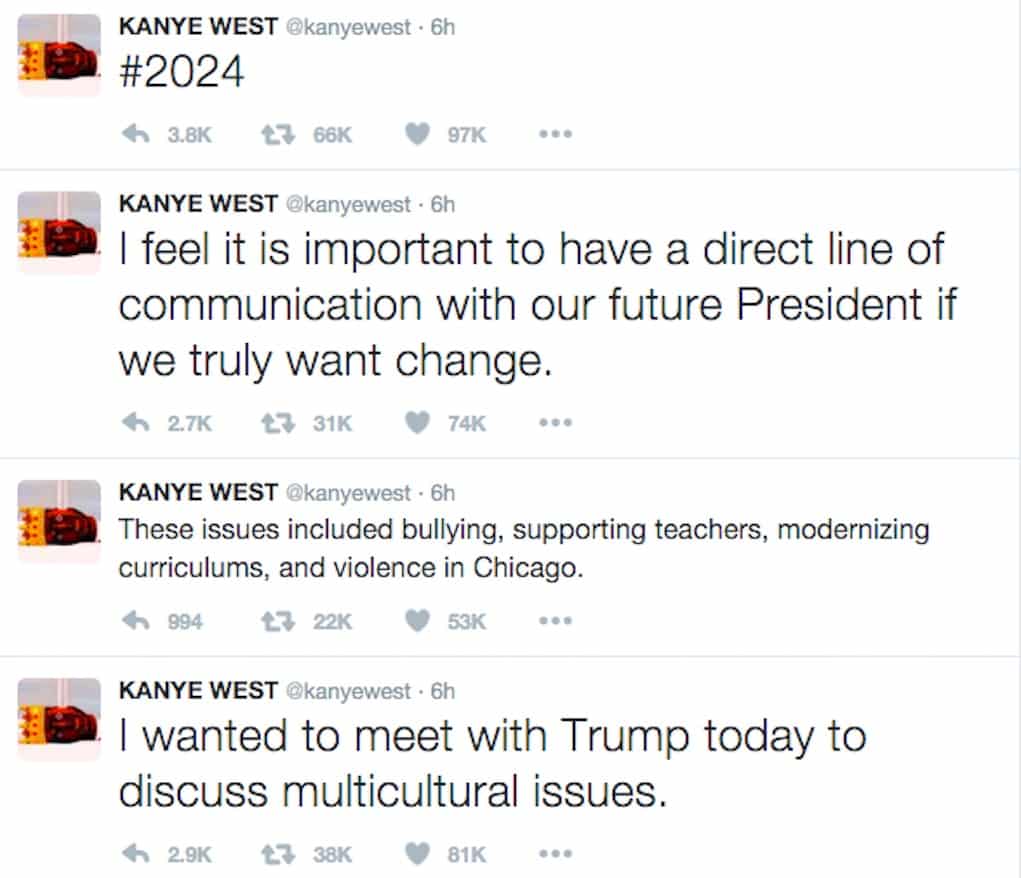 Do you think Kanye has a chance at winning?